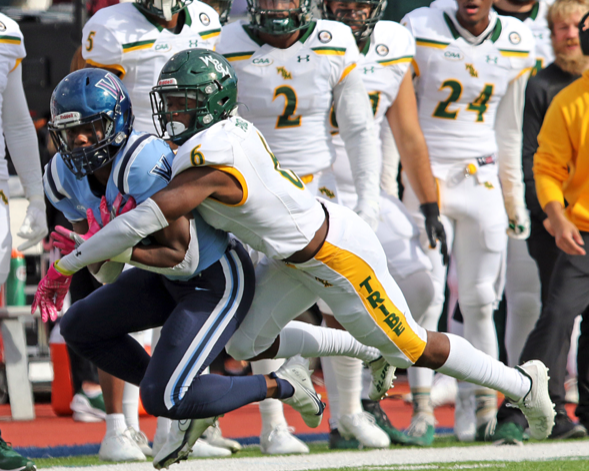 With the football season right around the corner, senior cornerback Ryan Poole looks to continue his impressive collegiate career for the Tribe on the team's hunt for its second straight CAA title.
Poole, who redshirted his freshman year in 2018, has been one of the Tribe's elite defenders for the last few seasons. In his sophomore year, Poole was named a member of the All-CAA Third Team, ranked fourth in his conference in forced fumbles (three) and accumulated 59 tackles, enough for second most on the Tribe's defense.
In his junior year, Poole elevated his game to an even higher level. On top of starting each of the 10 games he appeared in, Poole was named to the All-CAA First Team. Most importantly, Poole played his best in some of the Green and Gold's biggest games. In their win against Gardener-Webb in the second round of the NCAA tournament, Poole had four tackles, an interception and three pass breakups. Additionally, in the Tribe's regular season matchup against Stony Brook, Poole recorded six tackles, a forced fumble, a tackle for loss and pass break up en route to one of the team's six road wins.
Poole has also earned CAA Commissioner's Academic Honor Roll accolades every season since his freshman year.
With the team's first game coming up this Thursday against Campbell and Poole's leadership in the backfield, Tribe fans have plenty to look forward to from this years' football team.