June 6 to Aug. 6, six students from the College of William and Mary participated in an immersive language program in Osaka, Japan. First established by an organization known as CET Academic Programs in 1982 to offer learning experiences in Beijing, China Educational Tours now provides students from universities across the United States with study abroad opportunities in various locations across the rest of Asia, Latin America and Europe. After returning to campus, many students who participated in the College-sponsored program this past summer shared their experiences immersing themselves in Japanese culture for two months.
Kara Park '26 revealed that upon entering the program, she took a crucial language pledge, vowing to speak exclusively in Japanese for the entirety of their travels. For Dillon Buyrn '25, who is considering majoring in Japanese Studies in addition to Computer Science, keeping this promise initially proved to be quite difficult.
"Even with a year of classes, especially at the start, there's just going to be so many things that you cannot explain with the language that you know," Buyrn said. "A lot of time is just spent not talking if you're not willing, if you're kind of scared to be wrong. So you just kind of have to say something stupid and hope the other person understands."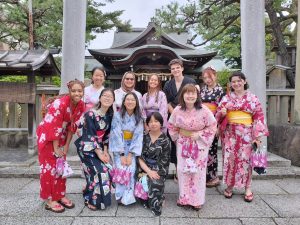 Aiden Sanders '24, another CET member who also plans to double major in Japanese Studies along with economics, similarly noted that the program's emphasis on communication encouraged students to enhance their social skills. He suggested that being attentive to the facial expressions, body language and tone of voice of others as well as being open to having challenging conversations are both crucial practices for linguistic improvement.
"I would just say the most important [aspect] with what you do need to change is you need to be okay with socializing on very deep levels," Sanders said. "Not even the conversations need to be deep, but I think you need to be very aware of how people carry themselves and just being self-aware."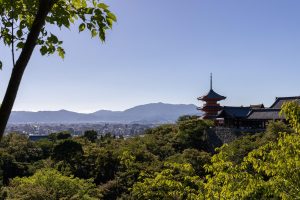 Throughout the duration of the trip overseas, a typical weekday began with four hours of class beginning at 8:00 a.m., which was then followed by two hours of homework in the afternoon. However, on weekends, students had the option of filling their times with a personalized assortment of walks around town, restaurant visits, club meetings, various cultural workshops and bullet train trips to neighboring municipalities like Kyoto, Kobe, Nara, Himeji, Iga and Tokyo. Thiha Maung '26, who plans to double major in mathematics and Japanese Studies, recalled one of his most treasured moments during the trip: satisfying his sweet tooth.
"I know one of my favorite activities they gave us was an Okashi workshop for Japanese confectionery," Maung said. "I was really excited to find… how many sweets Japan has. The shaved ice, the mochi, the dango. There were so many deserts I wanted to try in Japan."
Besides the students who came from the College, the program's attendees represented a variety of ethnic backgrounds as well as a wide array of American universities from flagship state schools to prestigious Ivy Leagues like Princeton and Yale. Joining the cohort were students of Osaka Gakuin University who volunteered to take combined roles as roommates, language tutors and tour guides. Maung explained that it was the assistance provided by these Japanese students that allowed him to feel truly integrated into the surrounding city.
"[Sanders] told me about how there are some programs where you never really got into the community of Japan, where you're kept in your own little bubble as international students," Maung said. "So I found it really cool how I got to live in an actual Japanese house around Japanese people, and we basically simulated what a Japanese person's life was like."
For instance, Sanders' roommates advised him to stay away from sarcasm when speaking Japanese in order to avoid being misunderstood. Similarly, Maung's roommates accompanied him on public transportation because he could not yet read at a level that would allow him to navigate the rail routes alone.
"When you do these types of programs, you do realize, 'Oh, I am so much more reliant on the native people of this country that I'm living in,'" Sanders said.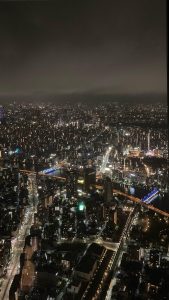 Sanders further pointed out that by continuously being confronted with new circumstances such as these, students were able to leave the program with an enhanced sense of flexibility that will continue to be of use well beyond college.
"It kind of thrusts you into a very different situation that you have to adapt to," Sanders said. "Figuring out how to accomplish that and cope with that can pretty much prepare you to throw yourself anywhere."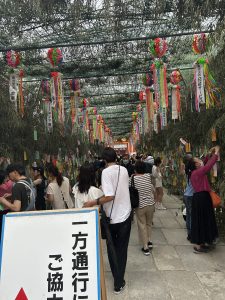 Being put into a foreign environment often comes with experiencing culture shock, which Maung especially felt when discovering the complicated nature of Japanese plans and schedules. Maung remembered the surprise that came with learning that plans were expected to be made far more in advance than what is typically expected in American culture.
"You can't do in-the-moment kinds of things, not like [in America], which is certainly one of the surprising aspects about Japan," Maung said. "One of our senseis at the academy told us how one of his coworkers had a really nice dinner. He asked them, 'Hey, we should have dinner again next time,' and they said, 'Sure, how's next year in December?'"
Despite both the intensive nature of the language program and its tendency towards the unexpected, Sanders recommended it for anyone who is passionate, spontaneous and works well under pressure. He highlighted these traits as useful for what would be the adventure to come.
"I think the best kind of person for study abroad would be someone who is very okay with just being in the moment, enjoying things as they come," Sanders said. "Obviously, being aware to take advantage of the moment. Highly social, highly driven, preferably relaxed for the overall."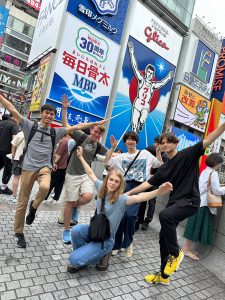 Maung pointed out that the program is also ideal for anyone interested in Japanese Studies. He said another group who could benefit from the experience would be Japanese students who wish to reconnect with their cultural roots.
"If you're looking at a Japanese Studies major, I think it's a great opportunity to get a firsthand experience with the culture, with the people and just really have fun in Japan," Maung said. "I think the second group of people that it'll be great for is those who have some kind of family background. I remember one of my friends I met there, she actually had a grandpa who was raised in Kobe. What she did was, she actually went to Kobe, found souvenirs for him and learned more about his home country."
The academic benefits that come with joining the CET program include completing the equivalent of two full semesters of Japanese Studies classes and fulfillment of the required COLL 300 credit. While Buyrn did not take Japanese classes in his freshman year, CET has given him the chance to receive credit for a full four years of language learning by allowing him to catch up in order to take 300-level classes as a junior this year.
"I think I'd say [one of the biggest rewards would be] definitely improving my language skills a lot more than if I had just taken classes here at William and Mary and gaining insight onto what I want to do after college, going back to work there or something like that," Buyrn said.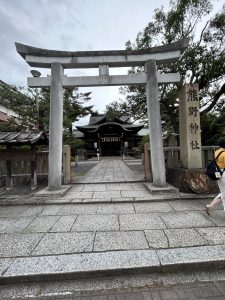 The stated minimum Japanese language experience required for a student to partake in the Summer CET program is the first two semesters of college-level Japanese. With that said, regardless of any prerequisites, Sanders shared that it is ultimately up to the individual to decide if he or she is ready for the journey.
"My advice is going to be, have a hard conversation with yourself about it," Sanders said. "Do you think you're ready? Do you think you have it in you to socialize that much for this program? Do you feel comfortable living abroad? That's a big one. And then when you get there, throw those questions away and then don't think about them. Be in the moment. Once you're there, just kind of be like, 'Okay, I've made the decision, now I make the most of it.'"