How can art be used as a platform for marginalized voices and a tool for social justice? One professor at the College of William and Mary seeks to answer this question from across the Atlantic Ocean, over 4,000 miles away from Williamsburg.
From Sept. 15 to Oct. 10, an art exhibition curated by assistant professor of English and Asian and Pacific Islander American Studies R. Benedito Ferrão will be on display at Galerie Xippas in Geneva, Switzerland during Geneva's first ever Art Week. The show, titled "Can't See the Forest," is Lisbon-based artist Karishma D'Souza's biggest to date, with around 60 pieces expected to hang in both of the gallery's spaces. D'Souza's art will also be accompanied by a lyrical essay written by Ferrão.
Over a year in the making, "Can't See the Forest" engages with intersectional themes of environmental ruin, displacement and colonialism in Goa, a small state in India that Ferrão describes as a colony of a postcolony, in reference to India's colonization of Goa promptly after Portuguese rule of Goa ended in 1961. The exhibition serves as a poignant commentary on the transformative loss of Goa's once lush biodiversity and thriving greenery in the face of urbanization and tourism, which Ferrão says are legacies of such colonialism.
"The show is essentially asking questions about, what does it mean to be in a place like Goa today, which was once so well-known for its biodiversity and the beauty of its landscape?" Ferrão said. "Agriculture was such an important part of people's lives and cultural rooting, [but] now [we] see that agricultural land is being transformed into high cost properties that Goans themselves can't afford because it's far more lucrative to sell that land to somebody who's going to put up an apartment complex or palatial home or second home that they're not going to even live in."
Ferrão and D'Souza intentionally aim to engage so many complex themes at once to highlight the deep intersectionality of socioeconomic and environmental issues in Goa. According to Ferrão, "Can't See the Forest" is a nod to the expression "can't see the forest for the trees," which essentially conveys that if one becomes too invested in the small details like an individual tree, one loses sight of the bigger picture (i.e., the entire forest).
"When we think one can't see the forest for the trees, one gets so caught up in the little issues that the big picture doesn't emerge," Ferrão said. "So what does it mean to step back and think of these as not just being single-issue problems, but they're actually intersectional ones?"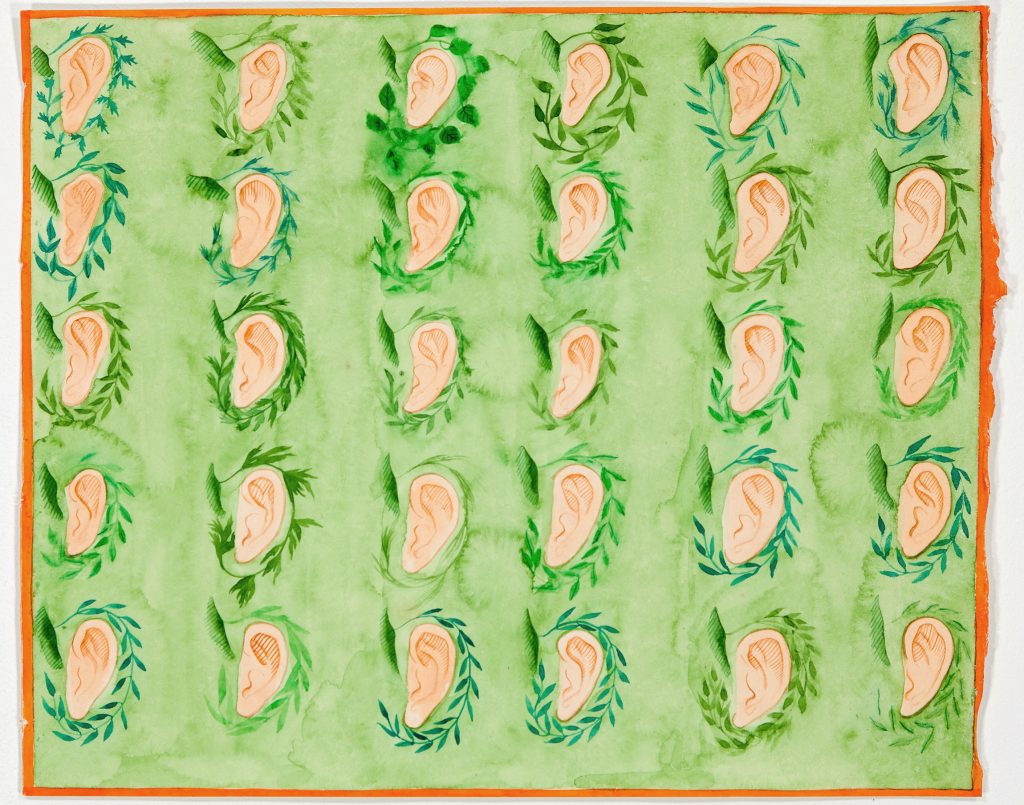 This show is especially meaningful to Ferrão and D'Souza, who both trace their familial ancestry to Goa and use their homeland as the focus of their work. For Ferrão, his primary area of interest is literature concerning how Portuguese colonialism manifests in Goan history and identity, whereas D'Souza prefers to engage with these themes through painting. Together, the pair have spent the last ten years collaboratively blending literature and art to create social impact and spark larger dialogues.
Though Ferrão admits that he does not dabble in the arts himself, he recognized the importance of art in platforming marginalized Goan artists who use visual aesthetics to raise awareness about prominent contemporary issues affecting Goa.
"I think that the role of art, literature [and] cultural forms of expression are to chronicle these kinds of issues, to give voice to them in so many ways, be it writing, be it art or the combination of the two of them," Ferrão said. "I think artists very often have their finger on the pulse of this moment, and it's not just about creating pretty pictures, it is about telling a story."
He further praised art's power as a universal language that can reach audiences across all different backgrounds in a way that other forms of self-expression may not be able to.
"Drawing attention to a really pressing issue through art demonstrates how this is the language that can be used to speak to so many people at the same time," Ferrão continued. "And I hope that the form itself will help communicate these kinds of issues and demonstrate the commonality to so many viewers as they see this."
"Can't See the Forest" being shown on an international stage in Geneva is an especially significant milestone in D'Souza's career due to what D'Souza describes as the censorship that Goan artists commonly face in India. According to D'Souza, though there are an abundance of Goan artists in India, much of their work is not seen due to the prioritization of Indian voices under Indian colonialism. Ferrão further points to the lack of an official venue for Goans to display their art as viable evidence of the suppression of Goan artistic expression.
"When Goan artists use [environmental issues] as inspiration in their art, sadly, it doesn't necessarily mean that it gets seen by a wide Goan public where it could create a dialogue about these issues because to date in Goa, there's no museum in which one could go to see Goan art," Ferrão said. "It's really telling that this show, which is literally about Goa, in addition to other issues and places in South Asia, is showing in Geneva."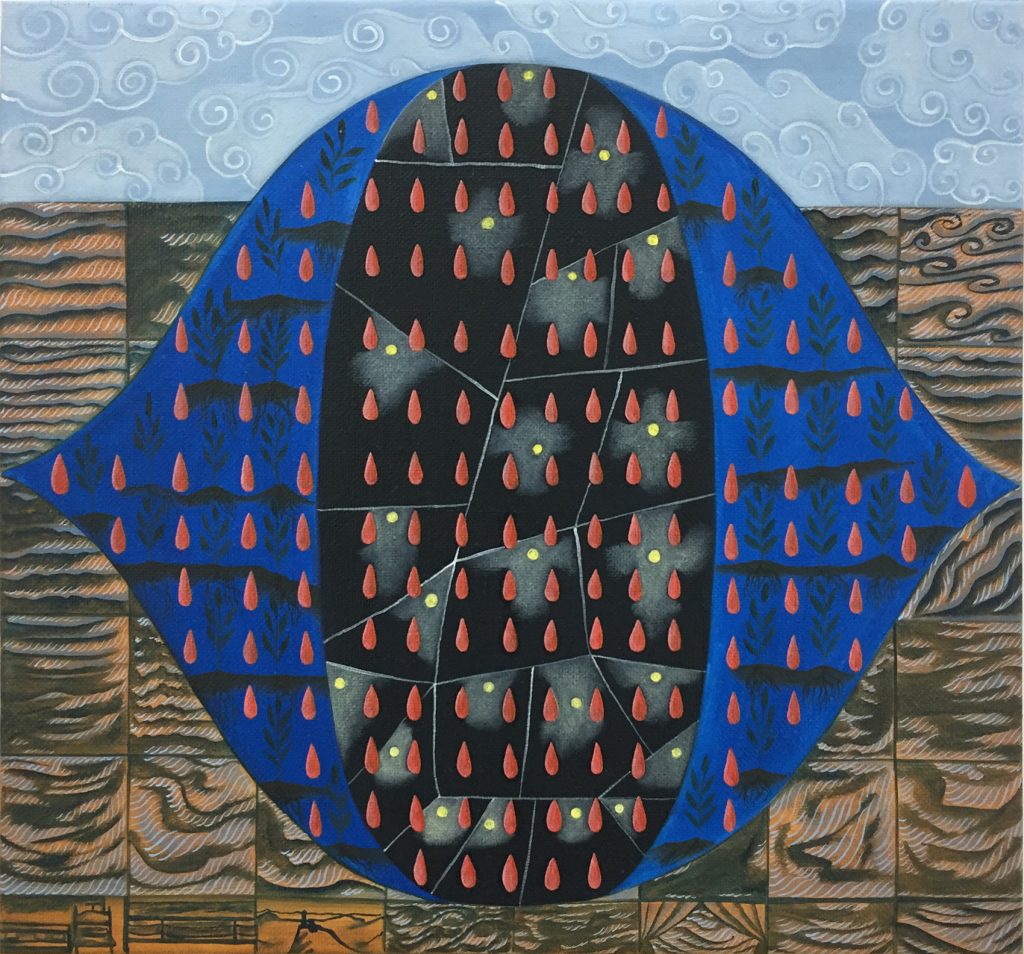 Ferrão even argues that this lack of accessibility can sometimes be a stronger factor in limiting the visibility of Goan art in India than direct censorship because solely focusing on explicit factors like censorship can overshadow underlying, systemic reasons at the root of unequal representation of art in India.
"It's also a matter of platform, so an Indian artist showing in Goa will get far more coverage than a Goan artist showing in Goa or even a Goan artist showing anywhere else," Ferrão said. "I think there's far more covert kinds of ways where when members of a marginalized community try to have their voices heard, the platforms just don't exist."
Given the risks of engaging with present-day issues in Goan art, "Can't See the Forest" emerges as much more impactful than most would imagine a contemporary art exhibit to be. By boldly challenging the status quo in India and subverting limitations placed on Goan artists to give a voice to the voiceless, D'Souza displays bravery and an unwavering commitment to bettering her homeland, Ferrão says.
"For a Goan artist to speak about problems of Goa — be they about the environment, be they about tourism, about the Indian colonization of Goa — is [to be] really taking a bold stance on the[se] problems," Ferrão said.
But like most art exhibitions, "Can't See the Forest" is ephemeral, showing in Geneva for just under a month. Acknowledging that the showcase is what he simply calls a moment, Ferrão ultimately strives for the exhibit to generate critical dialogues that will far outlast its runtime.
"I think that it allows for a certain kind of global conversation, having this art show about a very small place in South Asia with a very big history," Ferrão said.
CORRECTION (9/13): A previous version of this article incorrectly attributed the courtesy images to Karishma D'Souza. The article been updated with correct attribution.
CORRECTION (9/13): A previous version of this article incorrectly stated that Portuguese colonialism of Goa ended in 1691. The article has been updated to reflect the correct date, 1961.
CORRECTION (9/13): A previous version of this article incorrectly attributed statements about censorship in Goa to Professor R. Benedito Ferrao. The article has been updated to reflect Karishma D'Souza as the provider of this information.
CORRECTION (9/14): A previous version of this article was entitled "Activism Through Art: Professor at the College of William and Mary works to help curate art gallery serving as homage to marginalized group in India." The article has been updated to better reflect the information provided by Professor R. Benedito Ferrão.