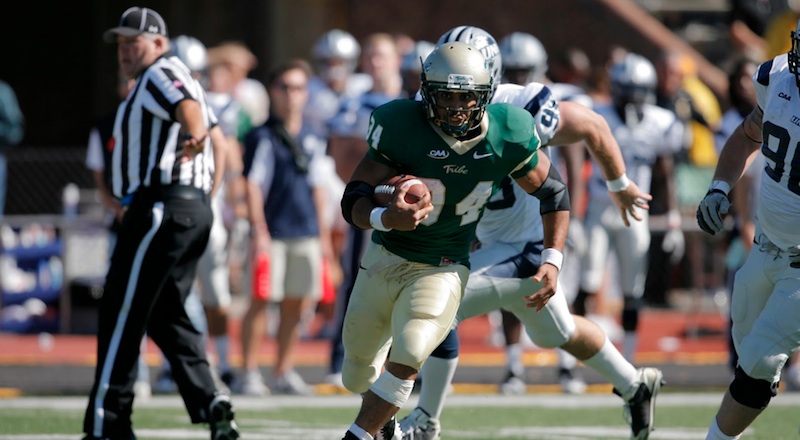 Senior running back Jonathan Grimes, senior tight end Alex Gottlieb and senior defensive end Marcus Hyde all agreed to undrafted free agent deals with NFL teams Saturday and Sunday. Grimes, one of the most decorated rushers in William and Mary history, agreed to terms with the Houston Texans Saturday, while Gottlieb signed with the Detroit Lions and Hyde joined the Washington Redskins.
Grimes, who ran for 1,431 yards in his senior season and led the Tribe with 2,510 all-purpose yards (both of which were single-season school records), was passed up through seven rounds of the NFL draft — a surprise to some — before signing with the Texans. He holds the school record for career rushing (4,541 yards) and all-purpose yards (7,955). He was also a star on special teams, setting the school record for career kickoff return yardage with 2,289 yards. He racked up conference and national awards year after year, earning first-team All-CAA honors as a junior, sophomore and senior, grabbing first-team All-American honors from the Associated Press and the College Sporting News as a senior and finishing fourth in voting for the Walter Payton Award as a senior. He ended his college career as the most-decorated player in CAA history with 11 all-conference honors.
Gottlieb finished his career with 75 total catches for 905 yards and five touchdowns. He earned second-team All American honors from The Sports Network for his junior year and was named first-team All-CAA for his junior and senior seasons. His 6'4″, 255 pound frame makes him a big target in the passing game as well as an effective blocker.
"I'm on cloud nine right now," Gottlieb said. "I couldn't be happier. I'm really looking forward to the opportunity."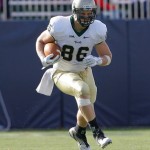 Gottlieb said he was at his house in Williamsburg with friends and teammates when the Lions first contacted him during the seventh round of the draft and then again shortly after the draft to finalize things. The Lions, he said, presented an especially-attractive opportunity because they like to carry up to four tight ends during the season and will have open roster spots at the position.
"We all went nuts when we heard the news," he said.
A Flordia-native, Gottlieb will have to adjust to the Detroit climate.
"I hope I'm up for it," he said, "I'm definitely going to have to buy some winter clothes."
Hyde earned second-team all-conference honors as a junior and a senior, finishing his college career with 18.5 sacks, 32 tackles for loss, 144 total tackles, two forced fumbles and one interception. The highlight of his time in the green and gold was the seventh game of his senior season, when he broke the single-game school and conference record with five sacks in the Tribe's 24-10 win over No. 6 New Hampshire. Hyde was a one-man wrecking crew that day, logging a career-high nine tackles (all solo), six tackles for loss and a forced fumble.
He said that a number of teams were weary about his shoulder, which was operated on back in November. The Packers expressed interest before pulling out at the last second, only to let the Redskins invite him to minicamp just minutes later.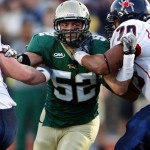 "It's pretty crazy, kind of surreal," Hyde said, "just getting a shot at your dream, I could never think of how it would feel. It didn't even sink in for a while. … I woke up and I had like 15 text messages and five voicemails. My phone almost died because I was on the phone all day talking to friends and family."
Hyde knows this is just an opportunity to earn a spot on the team.
"Anything could happen. Everyone's got to make the squad so I'm living it up for this week until we get up there and then it's all business," he said. "I definitely think I'm ready. I've worked my butt off and I think I work harder than anyone else."
Getting up there won't take long given that the Redskins training facility in Ashburn, VA is just about 25 miles from his hometown of Manassas, VA.
"I grew up a Baltimore Ravens fan but I'm definitely a Redskins fan right now," Hyde said.