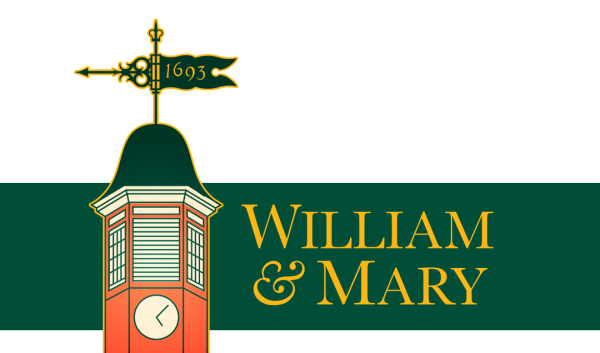 Take a snap in front of the Sir Christopher Wren Building, and you'll see the cupola under your selfie. Walk anywhere else on campus and a new community-produced geofilter will grace your Snapchat screen.
For users of the photo-messaging app, Snapchat, taking a picture is almost always immediately followed by swiping to the left to see what filters are available.  Snapchat users have grown accustomed to the set of filters used to edit the color of photos. Geofilters, however, are relatively new and are growing exponentially, with more cropping up every day.
The majority of geofilters are not actually created by Snapchat itself, but rather by the app's users. Snapchat is huge, and with 100 million users according to Fortune.com, it's easy to understand why many organizations are taking advantage of Snapchat filters as a means of free advertising and a way to raise public awareness.
The College is no exception. Anywhere on campus, users can snap a photo and swipe left to find three different geofilters specific to the College: an image of the Sunken Garden gates, an image of the Wren cupola with the College word mark, and an outline of the state of Virginia with Williamsburg's location denoted in green. But that is just the beginning. Even more geofilters appear when a user is standing in specific locations on campus, with the Delta Gamma sorority house, Kappa Delta sorority house, Kappa Delta Rho fraternity house and the Sigma Pi fraternity house all boasting their own unique filters. There is even a geofilter for Earl Gregg Swem Library.
The official Snapchat geofilter for the College is the image of the Wren cupola and accompanying word mark. With the exception of this particular image, which was created by University Web and Design, all other geofilters have been submitted by members of the College community and several were already in place and being used before the official College geofilter came into existence.
We wanted to strike a balance between colorful and fun, but also readable.
So how did these filters get there? The process is actually relatively uncomplicated. Snapchat's website lists three simple steps for creating a geofilter: "Design," "Map" and "Buy." Users must first design an image following a specific Snapchat designated size and position template. Next, users must draw a "geofence" around the area where they would like the filter to appear. Finally, users submit the design in the "Buy" phase, which is misleading since the production of geo-filters is free. Snapchat then reviews the design — within one business day as their website claims  — and either approves or denies the image for popular use.
Last summer, after receiving several requests from students about producing a more official William and Mary geofilter, Tiffany Beker, Web Developer and Social Media Coordinator for University Web and Design, began the process of creating an official image for the College.
"Since we had just done the Visual Identity launch, we wanted to make sure that that was present there," Beker said. "And then we wanted to incorporate the Wren building since that's one of our really iconic buildings. And so we did that and submitted that to Snapchat in October 2015 and it was approved on the first try, which was great."
The actual design of the graphic was created by Rachel Follis, Visual and Graphic Designer for University Web and Design.
"I put together something kind of simple using our logo and an illustration of the Wren cupola in Photoshop," Follis said. "Geofilters are kind of tricky because they have to overlay over photos and you have to be able to read them over any kind of different photo that people might take. We wanted to strike a balance between colorful and fun, but also readable."
Nikki Keister '17, who designed the Kappa Delta sorority house filter, commented on the ease of creating geofilters.
"It's a really simple process," Keister said. "It took about two-three hours to design the image and from there I just submitted it."
Ultimately, Beker said the presence of geofilters on campus only adds to the sense of community, and she encourages new users to come forth with their own designs.
"I think it's showing William and Mary pride," Beker said. "Just having sort of a branded thing out there, I  think, is really important. Since we don't have an official William and Mary Snapchat, I think having a little bit of a presence there is really important just to show that all kinds of social media are important. If anybody has suggestions for Snapchat geofilters that they would like to see, our office would love to hear those."