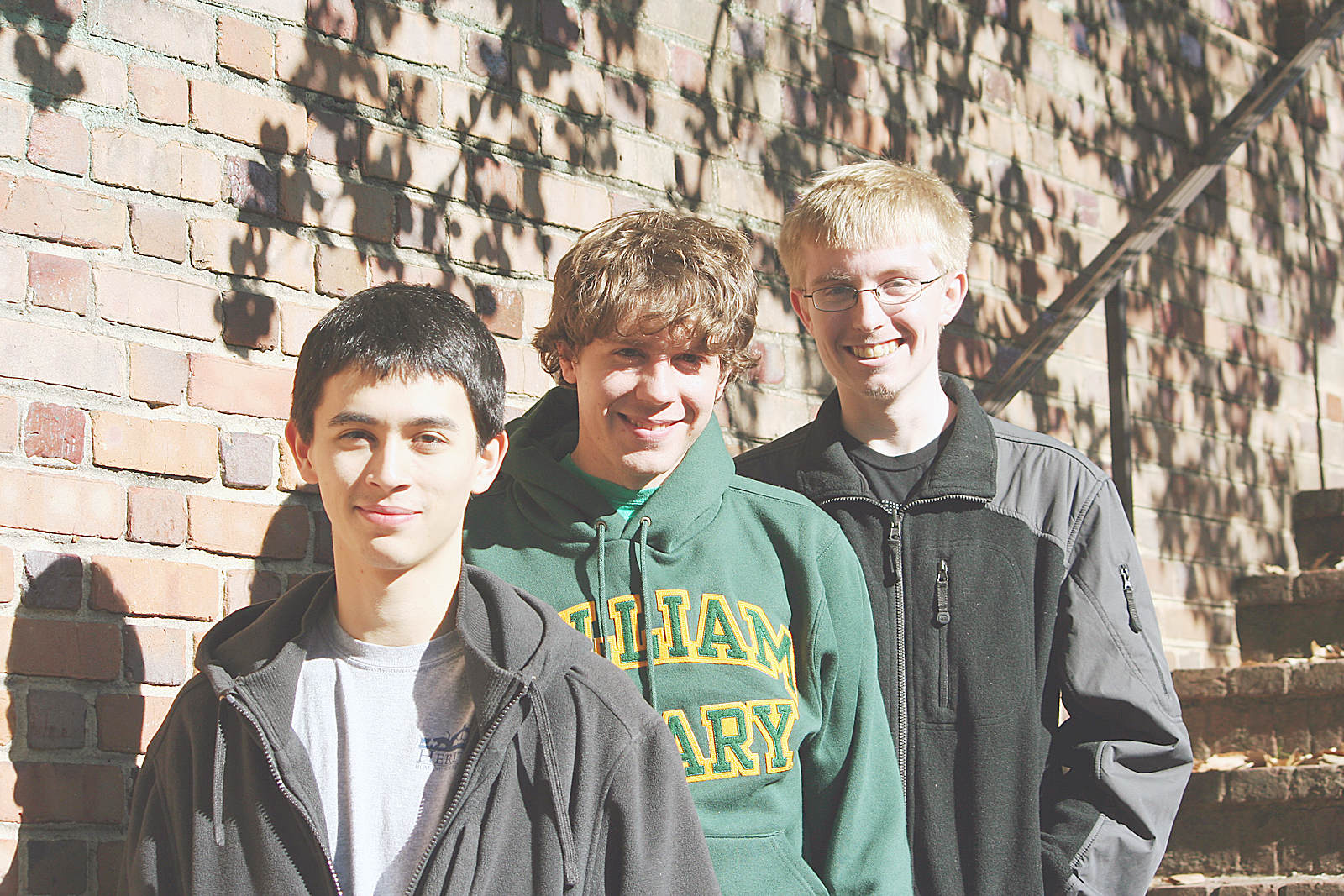 Computer language may be Greek to some students at the College of William and Mary, but the campus coding team's fluency is taking them beyond campus and national borders.
For the first time in the College's history, the school's coding team will be participating in the Association for Computer Machinery's International Collegiate Programming Contest in Warsaw, Poland.
The College sent two teams to compete in the regional contest at Christopher Newport University earlier this year. Team Gold, which is comprised of Michael Christiensen '11, M.S. '12, Aaron Dufour '12 and Brett Cooley '13, placed second in this competition and will advance to the international competition, which will be held in May.
"The teams are three [people] and they're given one computer, and they're given then — the standard is eight — problems, and they have to solve as many of those as possible using Java C++ or C, which are programming languages," computer science instructor and coding team coach Debbie Noonan said. "These are from relatively simple to very complex, and they have a time limit. The regional contests are five hours; the international contest, I think, is five and a half hours. So, you have to know how to program, you have to know how to program well, in order to succeed at doing this."
This is the first time that the College has sent a team to the IBM-sponsored international competition, although it has competed in the regional rounds for many years. The Mid-Atlantic region includes 166 teams from Virginia, Delaware, Maryland, Washington, North Carolina, parts of Pennsylvania and parts of West Virginia. As a result of the region's vast size, the competition is held at eight different sites.
"The teams we've had in the past have done well on site," Noonan said. "Five times we've gotten first on site, best of all the other people that are at that site. But the best that we've ever done regionally is, like, 10th, which is really good when you think about the schools we're competing against. I was very excited by 10th when we got 10th, but this year, to get second, oh my God, I was bouncing off walls."
The College beat Virginia Tech for the first time and was outdone only by Duke University.
The top four teams from the region were selected to go to the international competition, which will take place almost immediately after commencement.
"We didn't really prepare for regionals, so we didn't have a bunch of team time before then. We didn't expect to win or do well, but now that we did, we're probably going to spend a lot more time practicing," Christiensen said. "That's where it's going to be an interesting dynamic. We're going to figure out each other's strengths and weaknesses, and it's all going to get strategic."
Once in Warsaw, the team will follow an itinerary set by the ACM, which will include preparation and recreation in addition to the actual coding competition.
"We're there for five days, and the competition's only one. There are people giving talks, and they have some planned excursions — I don't really know what they're going to be like," Dufour said.
If the team performs well in Warsaw, the computer science department at the College can expect to grow.
"The department is growing significantly, and this is a national trend," Noonan said. "I think if we did well in this contest and we advertised it well, then I think that people would look at us and go: Maybe this is a cool department — let me go try it out.'"
For the team, the value of the competition lies mainly in the enjoyment they get from it.
"It's just fun to show up, because you're there for like five hours, which sounds awful — five hours of programming — but it's just kind of a fun experience, and the atmosphere there is nice," Dufour said.