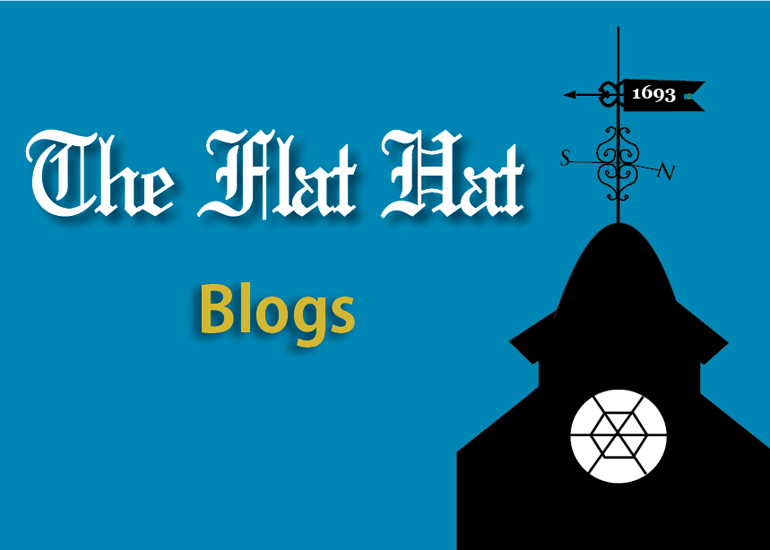 Every student at the College of William and Mary seems to have feelings about things. Often, those feelings revolve around wanting to be in every club, having too much work or not enough time to Terrace. There are times, however — and everyone has them — when all you want to do is curl up in bed and cry. You can act like you never do this, like you're tougher than that, but I know the truth, and there is absolutely nothing wrong with it. For me, the best thing to do is just to put on some sad music and let myself be sad for a while. Not to dwell on it forever, but to have a little bit of time to myself where I don't think about whatever's got me down. Instead I just listen to someone else's sad song. If that doesn't make me feel better, it has stopped me from thinking about whatever's made me sad in the first place, at the very least. So to make you feel better, I give you my sitting in bed — crying playlist.
"Flightless Bird, American Mouth" – Iron & Wine
"Murder in the City" – The Avett Brothers
"New York Mining Disaster 1941" – The Bee Gees
"Mr. Blue" – Catherine Feeney
In high school, I once had a sad-song-off with one of my friends (these are the things you do when you live in the boondocks, people). I was winning, according to our impartial judge, when he pulled this song out. I had given it to him a few weeks before and felt like I was being stabbed in the back. His win was solid. There are few songs that can trump this one in sadness.
"New American Classic" – Taking Back Sunday
"Just Like A Woman" – Bob Dylan
"Gloomy Sunday" – Billie Holiday
"Sad, Sad Song" – M. Ward
M. Ward has this mad ability to make songs that act remarkably like blankets. They wrap around you and just sweep close you up in them. Not that they're necessarily comfortable or cozy, but they are all-encompassing, which makes it easier just to be.
"Flume" – Peter Gabriel
"Across the Universe" – The Beatles
"Take 'Em Away" – Old Crow Medicine Show
You think your life is hard because you got a C- on that Math Powered Flight test? Listen to this song. Welcome to struggle, friend.
"Folk Bloodbath" – Josh Ritter
"If You Want Me" – The Swell Season
"Trouble" – Elliott Smith
"Matthew 25:21" – The Mountain Goats
"Wilderness" – Middle Brother
"To Make You Feel My Love" – Garth Brooks
This song has been done by a strange variety of artists, but that Garth Brooks version always gets to me. The polished juxtapose perfectly with the raw emotional quality of Brooks' voice. Really, it isn't the saddest of songs, lyrically, but the starkness the contrast makes it incredibly heart wrenching.
"Goin' to Acapulco" – Jim James & Calexico
If you haven't seen the movie "I'm Not There," go watch it right now. Have you done it? Okay. Hopefully you now understand the slightly off-kilter beauty to this song. I can't listen to it without imagining the scene which features this song, where Richard Gere watches the funeral of a young girl as constantly costumed inhabitants of a town pack up and leave, and a giraffe walks somberly by.
"Hurt" – Johnny Cash
The first time I heard this song was right after Johnny Cash died, and I didn't really believe it was him, or that it was originally by Nine Inch Nails song. It's so different from his popular music. There is such an overwhelming emotional force behind it that it's a little bit hard to listen to sometimes. He's an old man singing a song about the mistakes of a lifetime, and you feel it in every word.
Here's the link: http://8tracks.com/jawtheking/mitigate-the-pain-a-little-bit