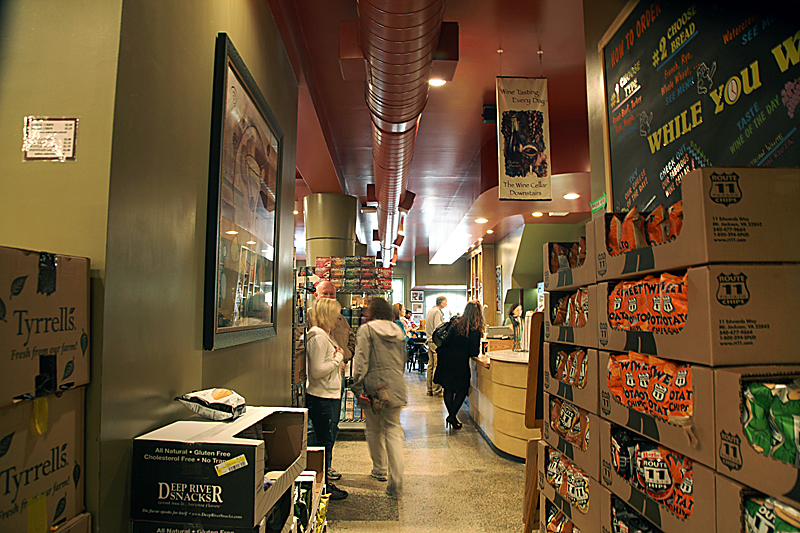 Despite continued high national unemployment rates, nearly half of all Williamsburg businesses hope to hire more employees in the next year.
As Williamsburg makes an effort to increase tourism revenue, more local businesses are making an effort to increase in size. As a result, more College of William and Mary students have found their jobs searches in local Williamsburg restaurants and shops successful.
In a survey conducted by the Greater Williamsburg Chamber and Tourism Alliance, county officials found that Williamsburg employment has increased 24.7 percent during the past year, while 47.3 percent of local businesses that responded to the survey said they would be adding jobs within the year.
"I think that the people are very optimistic. You have half the businesses expecting to increase employment this year and that is occurring because they are optimistic about business conditions. And about half of them expect their profits to increase this year, as well," President and Chief Executive Officer of the Williamsburg Chamber and Tourism Alliance Dick Schreiber said.
But such optimism does not always produce the promised results. Last year, 48 percent of businesses said they expected to increase employment, but only 28 percent actually were able to achieve that goal within the year.
"We have a case of optimism, but optimism at the time of the survey may not hold throughout the year," Schreiber said.
During the school year, many College students choose to work off campus at restaurants and local businesses in Colonial Williamsburg and New Town.  With the opening of Tribe Square this year, many students have found jobs at The Crust, Pita Pit and Subway.
Emma Merrill '13 has worked at the Barnes and Noble Cafe in Colonial Williamsburg since the fall of 2010.
"When I first tried looking for a job, I had to be very persistent because all students are looking for employment in the same general area," Merrill said. "It would be nice if there were more job opportunities, but Williamsburg isn't going to create more jobs to cater to students. But all the employers are very understanding [of] student life and extremely flexible about scheduling, which is great."
The Blue Talon Bistro, a local restaurant famous for its free birthday dinners, fills up to 15 percent of its staff with College students. Owner and Manager Adam Steely says he enjoys the fresh energy his student employees bring to the restaurant.
"There is no question that they provide the energy and enthusiasm. They are great ambassadors for the rest of our customers because they are so excited to be here," Steely said. "Sometimes, those who have been working with tourists for a while can become jaded, but our students here are always genuine and truly enjoy the interaction."
Although the College and Colonial Williamsburg are close neighbors, Steely wishes there were more town-gown interaction, so as to facilitate a more mutually-beneficial relationship.
"We feel that the experience of attending [the College] could be greatly enhanced if students knew what Williamsburg had to offer. I would like to see more collaborative stuff, inviting students into town," Steely said. "We don't need to do more things just for students, we need them to know what's going on."