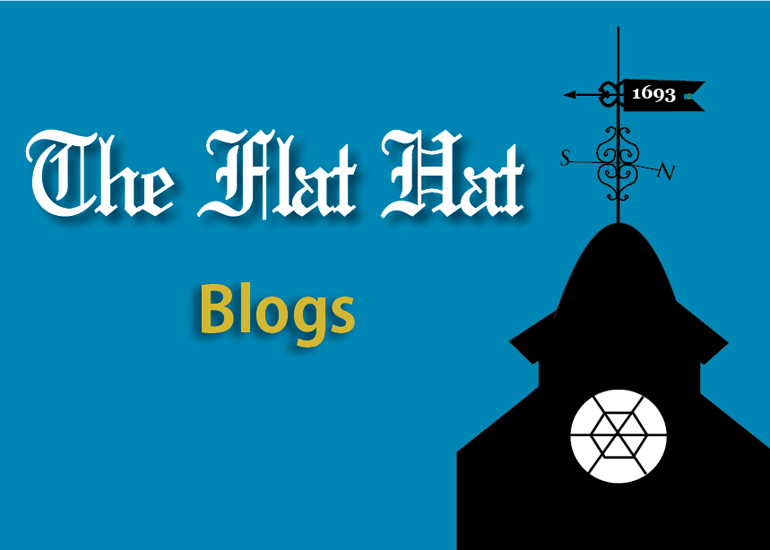 The 64th Annual Primetime Snoozefest
I look forward to the Emmys every year. Not just, "Oh, the Emmys are on. That's great, I think I'll watch them," but "YES, EMMYS! OOH, THAT DRESS IS GORGEOUS." and "WHAT DO YOU MEAN STEVE CARELL DIDN'T WIN?!" It's quite possible that the only people who care more about the awards are the actual nominees.
To me, the Emmys are the perfect kickoff to the fall TV season. There's no sharing of screen time with artsy film actors whose movies I haven't even heard of, let alone seen. There aren't any stage actors, gathered to praise Broadway shows I haven't seen because I don't live in NYC and secondly can't afford to become a theatre addict. In the industry, the Oscars are the end all be all — the cream of the crop, the most prestigious. The award all actors strive for, the pinnacle of one's career. Me? I like the Emmys. I like TV, guys. It just makes sense.
Just like the Christmas season starts with Black Friday, the Emmy season starts with the nominee announcement. I'm committed — I watch them live every year. I screech at my television at eight in the morning — my family just loves me — on that fateful Thursday, regaling Academy breakthroughs and screaming at the snubs.
Even this early, I'm usually disappointed. The Academy of Television Arts and Sciences and I agree on very little, and snubs usually outnumber deserving nominees. There are some pleasant surprises in the main categories – Don Cheadle was nominated for House of Lies this year, and Max Greenfield made on the short list for New Girl. I was pleased to see Sherlock: A Scandal in Belgravia grab a few nods in the miniseries/TV movie category and Jason Ritter up for a guest actor trophy for Parenthood.
But there were more eye rolls than excited "Wooh's!" though. Four out of six Supporting Actor Comedy nods went to Modern Family. Jon Cryer for Two and a Half Men? Really? Where was Joel McHale for Community? Where was Nick Offerman for Parks and Recreation? In a feat of sheer wonder that surprised even him — and not in the pleasant way, more in the 'You guys know I don't deserve to be here, why do you keep doing this?' way, Cryer actually nabbed the statue over Jim Parsons and Louis C.K. At this point, I'm about 99 percent convinced that this is the industry's biggest inside joke. Either that, or it's court-mandated compensation for stomaching Charlie Sheen up close for so many years.
By the time the telecast comes around, I'm even more excited. I've had time to get over the grievous oversights and celebrate the few surprises the Academy has handed me this year. I pop the popcorn, uncork the white wine and park myself on my couch for a night of fashion judging and overdramatic reactions. I turn on the red carpet shows, picking out my favorite gowns and shuddering in second-hand embarrassment for some — okay, most— of the carpet interviews.
The lights go down, and Jimmy Kimmel walks on stage… This is it.
I'm jumping up and down out of sheer excitement.
My couch springs are squeaking, and the popcorn bowl is somehow upside down on my carpet.
And then…
The Amazing Race wins Reality-Competition.
Claire Danes wins for Homeland.
Modern Family sweeps the supporting actor races.
Modern Family wins Outstanding Comedy.
The Daily Show earns its tenth consecutive award for Outstanding Variety Show.
God. I'm bored. I'm sitting here, watching my favorite live event of the season — of the year — and I'm bored. I sat through two hours worth of red carpet, three hours worth of awards… for what? To see Jon Stewart get up on stage and tell the audience that The Colbert Report deserves the gold statue he's holding? To see Jimmy Kimmel spend three minutes on a memoriam to himself? To see Fallon and Colbert physically hold Stewart back from accepting his award? (Oh wait no, that last one was hilarious.)
The Emmys… The Emmys were boring. God, so boring. Predictable doesn't even come close. Where were the dark horses? Where were the underdogs? Where were the close races, the mild surprises, the jaw-dropping shocks and disbelief-delayed cheering?
I have no idea why the Academy does some of the things they do – whether they're just supremely disconnected from reality or if they just throw darts at ballots to keep from making actual decisions. Maybe Emmy voters live in an alternate universe where up is down and bad is good. Maybe their Joel McHale is actually named Jon Cryer and their Community is called Two and a Half Men. Maybe there's a Daily Show superfan at Ernst & Young who's fixing the race.
While those last three theories may be just slightly implausible, it's hard to pick out the primary factor that created the unsurprising dull-a-thon called the 2012 Emmys. Perhaps the flaw is in the nominating and voting process itself.
Whatever it is, I would like to politely request that the Academy fix it, and soon.
It might be too late for Steve Carell, but there's still hope for the rest of us.
(And by "us", I of course mean "deserving nominees". Not me. Because I've never been nominated for an Emmy, and absolutely do not practice my acceptance speech for Outstanding Lead Actress in a Comedy Series with my shampoo bottle.)