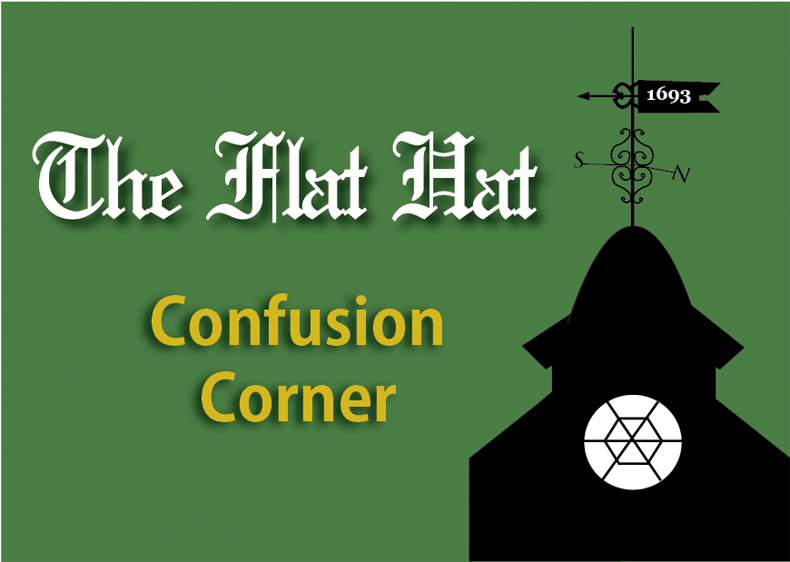 From Family Weekend to Fall Break to Halloween, I adore the myriad of special events October offers. If that first sentence sounded like it belonged on an SAT, I assure you myriad is my one and only academic word of the week. I think it also fulfills my knowledge requirement for October much better than these silly midterms everyone seems to be taking.
First and foremost, I adore everything about Family Weekend. Whether it be the packed restaurants waiting to capitalize on the influx of doting parents, or the empty shelves of frozen foods at the nearest Trader Joe's afterward, I could not imagine a happier mini-holiday. The best part is having enough invitations to the Blue Talon Bistro and the Trellis to avoid eating in the dining halls for the entirety of the weekend. The only downside is that I now have enough granola bars and Pop Tarts to feed a small army, all of which I am sure to eat by the end of this month.
Family Weekend is also the best time for your parents to meet that boy or girl whose existence you have been glossing over during your phone calls back home. Unfortunately, common side effects often include the ominous "So are we like dating now or what?" or "I know it's been two years, but I'm just not into the whole meeting the parents thing just yet" conversations. My best advice would be to advocate for a trip to the outlets and allow your parents to mend your broken heart with a new fall wardrobe or a set of killer speakers for your room.
Next up is fall break, and its glory need not be underestimated. It's more like two wonderful symbols of beauty and rest magically united into the savior of a student's sanity post-midterm season. To our dismay, professors often see it as the best time to assign that one book you've been avoiding all semester. Fortunately, Sparknotes remains as savvy and helpful today as it was during that awful month of Shakespeare in high school, and I encourage you to take full advantage of it. I firmly believe that fall break should be a time of adventure, joy and travel, and I hope you have a chance to forget all the little troubles, even if its just for a few days.
Last but not least, Halloween is a glorious time of mini-chocolates, costume parties and family care packages. However, I think that costume competitions should be held informally with the eligible participants mainly being the pink Easter bunnies and scantly clad pirates doing the walk of shame the morning after.  College also happens to be the last time that trick-or-treating is socially acceptable; I promise you, there will be no circumstance after graduation in which you will be allowed to knock on strangers' doors with a candy bucket and expect good results.
Most of all, I encourage you to take the time to sit back and savor the month of October. If you are a freshman, rejoice in the fact that you have already survived the first few months with flying colors. If you're an upperclassman, take a moment to appreciate how far you have come in your years here and to reflect on all of the wonderful things ahead. Most importantly — do not stress.  You have a full life ahead of you to learn but only four years of collegiate fall breaks, Wawa Pumpkin Spice Latte's and Halloween celebrations.
Dasha Godunova is a Confusion Corner Columnist and will be taking her own advice by spending the afternoon brainstorming her most creative superhero costume.