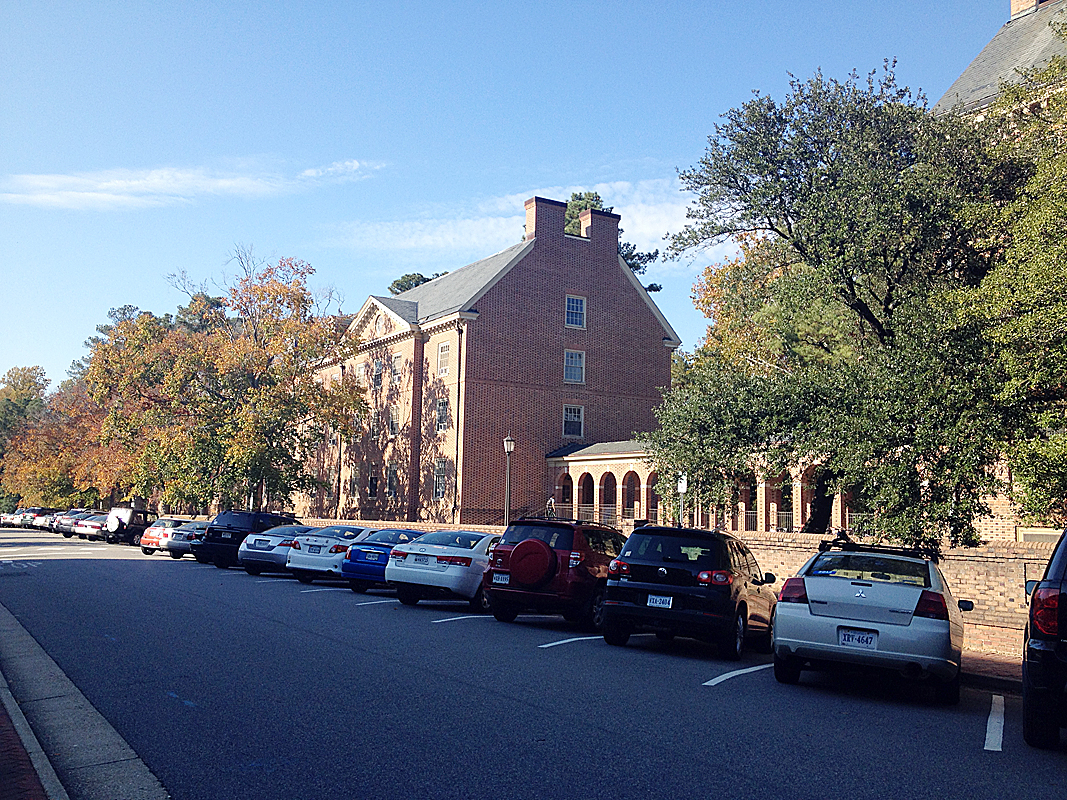 Residence Life has set its sights on Chandler Hall as one of the newest construction projects at the College of William and Mary.
Director of Residence Life Deb Boykin noted that construction on Chandler will start next year.
"Chandler is the next building we planned to do," Boykin said. "At one time, we did individual building renovations like this over two summers, but because of the scope of work, we will take Chandler offline from the summer of 2013 through the summer of 2014."
When the building re-opens, it will have central air-conditioning along with new windows, doors, ceilings, and bathrooms. With Chandler offline for the next year and the new fraternity houses opening in the fall of 2013, Boykin said spaces for upper-class students will increase.
The new fraternity houses have 187 spaces while Chandler has 151.
Recently, Redsidence Life sat down to look at all the needed renovations for each dorm. Including major to minor renovations, the total estimated cost would be nearly $98 million; however, projects would be spread out over several years. These changes range from making the buildings more energy efficient to adding air-conditioning in certain buildings.
Anne Reed '13, Head Resident of Chandler, believes that renovations for Chandler are much needed but will affect housing options for upperclassmen students next year.
"The renovation will definitely hurt upperclassmen looking for housing because Chandler is a great dorm, centrally located, and has large rooms and suite baths," Reed said in an email. "That being said, the entire campus is undergoing major changes in campus living due to the new fraternity houses opening.  Students needs will still be met, things will just be a little hectic. Chandler needs renovation.  It's a great dorm but it is old.  They will be putting in AC and updating things like lights and fire safety.  As with any old building, Chandler needs to be updated to make it the best place it can be for residents."
Boykin also mentioned that Landrum Hall will follow Chandler Hall in renovations. Dates for the renovation of Landrum Hall have not been set.
While not all buildings will be renovated, some are getting minor changes done to them, especially when it comes to green technology. The Director of Housing Operations, Chris Durden, has been focusing on how to make the College more energy efficient.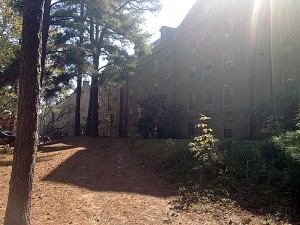 "In terms of going green, we do several things during renovations as well as with smaller projects. We will install low-flow toilets, shower heads and faucets to conserve water," Durden said. "The Chandler renovation will include new windows as well as a vapor barrier to improve the efficiency of the air-conditioning and heating systems."
Durden mentioned additional changes that include transitioning from incandescent to fluorescent light fixtures across campus and experimenting with LED fixtures to conserve energy. Instead of buying new furniture, Residence Life has been re-upholstering furniture and using fabrics with recycled content when possible. They have also been recycling old mattresses, sending them to reclamation facilities where they are shredded and the material reused instead of sending them to landfills.
Furthermore, Barrett Hall is expected to get new windows over the summer to allow for the installation of an air-conditioning system.
With all of these changes, the College still has to focus on keeping its "old" look intact.
"We work to strike the balance between retaining the character of an older building and designing interior spaces that are modern and comfortable," Durden said.
Durden believes that all of these changes and updates are for the best despite the temporary upheaval it may cause.
"I believe renovations like this will all be positive," Reed said. "[The College] is updating their buildings to better suit the student's needs.  Campus will be torn up, but it will all be worth it.  These renovations are part of keeping the [College] a top tier college in every way possible.  The College's goal is to take care of its students by giving them the best experience possible."