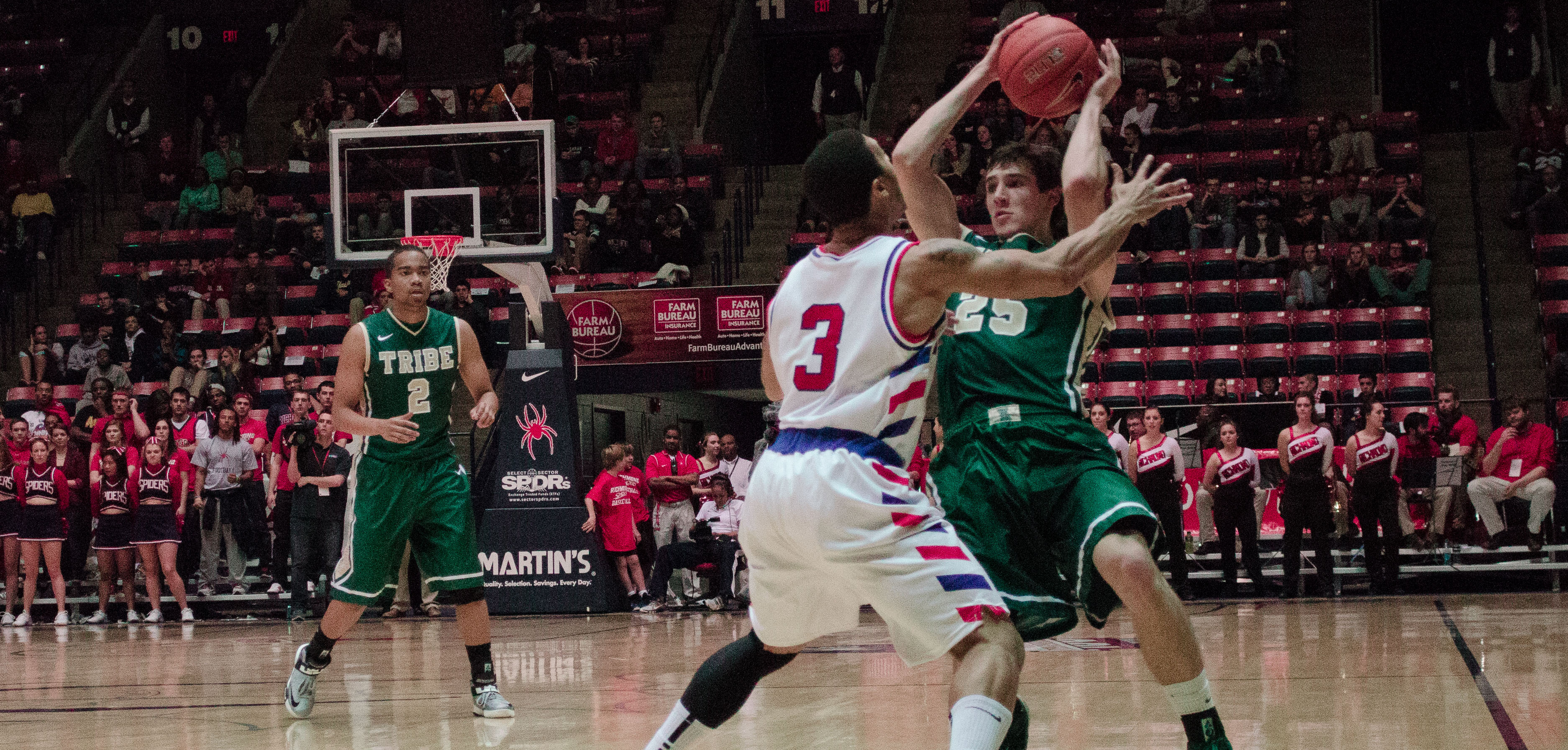 There's a reason why I'm not a basketball coach.
After William and Mary's Jan. 19 loss to Drexel — its seventh consecutive loss — I sat down and devised a plan. I have exactly zero years of Division-I head coaching experience, but I was confident that I had all the answers to fix the Tribe's midseason slump.
After watching the College's thrilling double-overtime loss to Northeastern Wednesday, I put away my blueprints and conspiracy theories. Despite another heartbreaking loss, one thing is clear: Tony Shaver knows what he is doing.
Sure, it was another tough loss to a conference contender, but it could resemble a turning point. At this point in the season, the story has become all too clear. The Tribe is a good, up-and-coming team with three emerging stars — junior forward Tim Rusthoven, sophomore guard Marcus Thornton and junior guard Brandon Britt — that plays well against top competition, but can never seem to close the deal.
No one expected the College to play well against Northeastern, the Colonial Athletic Association's top team. And at first, they didn't. The Tribe mustered just 19 firsthalf points and faced a 15-point hole at halftime.
But then something clicked. The shooters started making shots, the defense took shape and a basketball game suddenly broke out. The College rattled off 49 second half points to force overtime. Thornton nailed a timely three in the first overtime period to keep it competitive, but the Huskies pulled away in the second overtime period.
While the Tribe's thundering comeback was obviously a major storyline of Wednesday's loss, another was that Shaver did a few very interesting things during and after the game.
First, he mixed up his starting lineup. For weeks, Shaver has been vocal in his disappointment in the fact that the Tribe has become "unbalanced offensively." The College's Big Three has done the heavy lifting, and the supporting cast has been largely absent.
So, in order to send a message, Shaver completely shuffled his starters. Britt, senior guard Matt Rum and junior forward Kyle Gaillard all went to the bench in favor of freshman guard Terry Tarpey, junior guard Julian Boatner and sophomore forward Tom Schalk.
The move worked to a degree. Gaillard scored 13, one of his highest totals of the season, and Boatner and Rum appeared to respond as well. Desperate times call for desperate measures, and Shaver made a bold move by shifting his lineup so dramatically. It will be interesting to see if that move continues to pay off, and if Shaver will return to the original lineup the next time out.
Another significant result of Wednesday's loss is that Shaver believes that his team is beginning to find itself.
"The last thing I said [to our players], and I really believe this, is that maybe we rediscovered ourselves a little bit in that second half," Shaver said. "We played with a level of confidence and a flair that we played with earlier in the year, and that's something we just have to keep up."
This is a bold statement to make in the midst of an eight game losing streak, but if it's true, the CAA should take notice.
This team still faces challenges: It needs to learn how to close out games, how to get stops in crunch time and how to get production from its bench. However, things are looking up, if only for the moment. It's been a season of moral victories, and now it appears that the Tribe could have developed a spark that will help it turn moral victories into real victories.