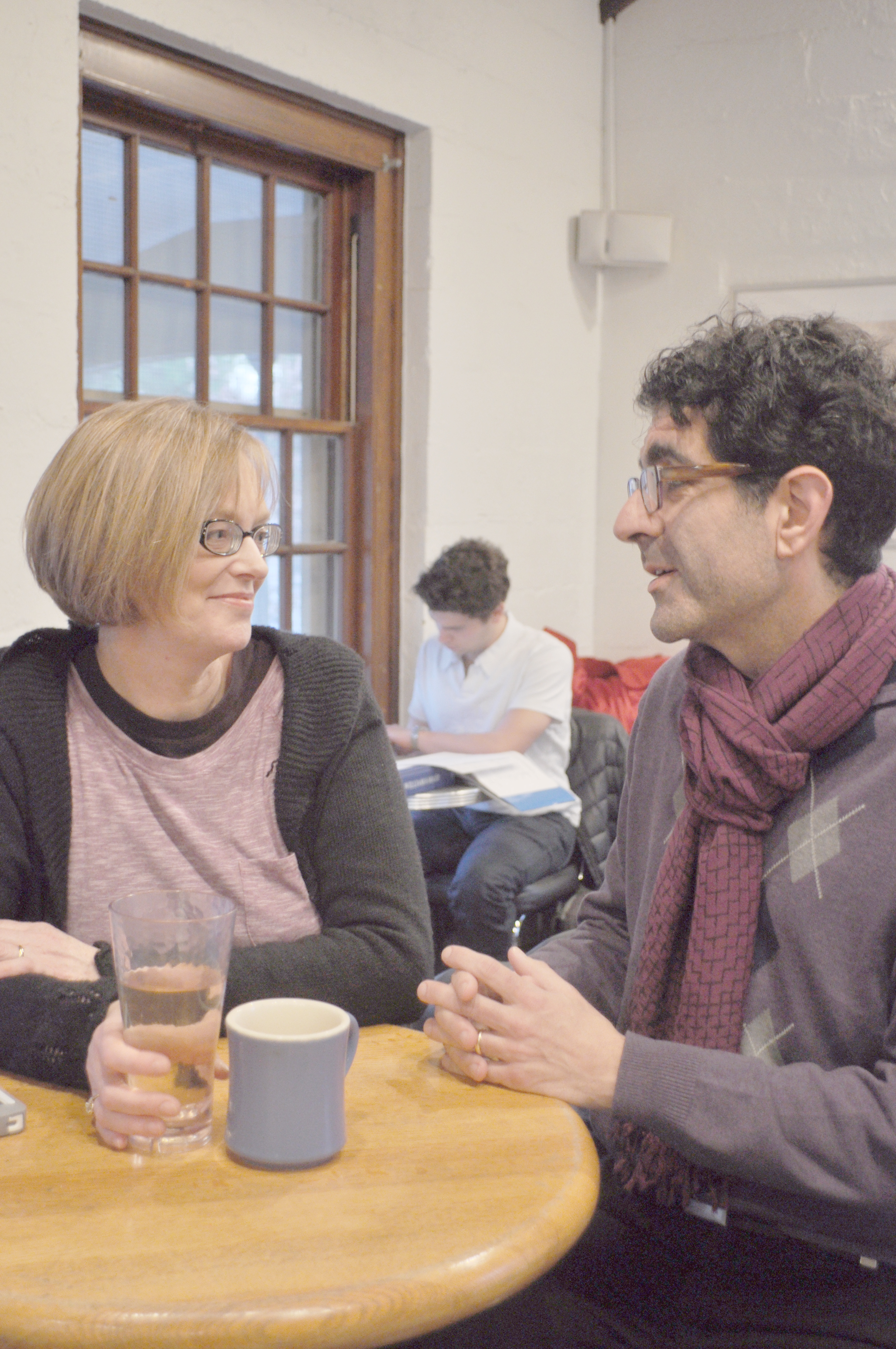 They said goodbye at the Richmond International Airport. She boarded a plane to Germany with their son, and he turned around to drive home — he would not be joining his family on their summer vacation. He had deadlines to meet.
When Ute Schechter, Warren E. Burger Archivist of Earl Gregg Swem Library, arrived at her parents' home in Germany with her son, her husband, associate professor of history Ron Schechter, was waiting there to surprise her. He had secretly booked a direct flight and beaten them there.
International travel is not unusual for the Schechters, who met in Cambridge, Mass. in 1989. Ute Schechter was still living in Germany at the time and the two began a long-distance relationship when she returned to her home. A year and a half later, Ron Schechter's dissertation research brought him to France, where they began living together. They married in 1991 and traveled back and forth between Europe and the United States until they came to the College of William and Mary in 1997.
The long-distance challenge did not end there, however.
"The first four years when we lived in Williamsburg and Ron was teaching, I worked in Richmond at the state archives," Ute Schechter said. "We basically just communicated by email. We hardly ever saw each other."
When Ute Schechter was selected for a position at the College's Special Collections, the Schechters were grateful for the opportunity to work together. Now they make sure to have lunch or coffee together every day.
Working at the College has allowed them to complement each other's fields. Special Collections owes much of its traffic to Ron Schechter, who brings all of his students to visit each semester.
"Since I know exactly what Ron is going to teach … I can try to find resources in Special Collections that fit with his topic," Ute Schechter said.
They value their ability to complement each other in their personal as well as academic lives. While they share a sense of humor, their other personality traits can offset each other.
"He can be more fun and spontaneous, and I'm a little bit more careful," Ute Schechter said. "But I think that's great together."
When they look back on the time they spent living with an ocean between them, they now appreciate the challenge it presented because it proved the strength of their relationship early on. However, Ron Schechter jokes that he couldn't be completely sure of Ute Schechter's affection until they were married.
"I think the fact that you married me … [is] by far the nicest thing you've ever done for me," Ron Schechter said. "That made me feel pretty secure that she probably liked me."
The Schechters have celebrated over 20 anniversaries, but they've always overlooked Valentine's Day. An arbitrary holiday, they say; they would rather celebrate their marriage in their own ways. After conquering the long-distance challenge, it is enough for the Schechters just to be together.
"The only time I'm annoyed with you is when you're not there," Ron Schechter said. "We just want to spend time together."