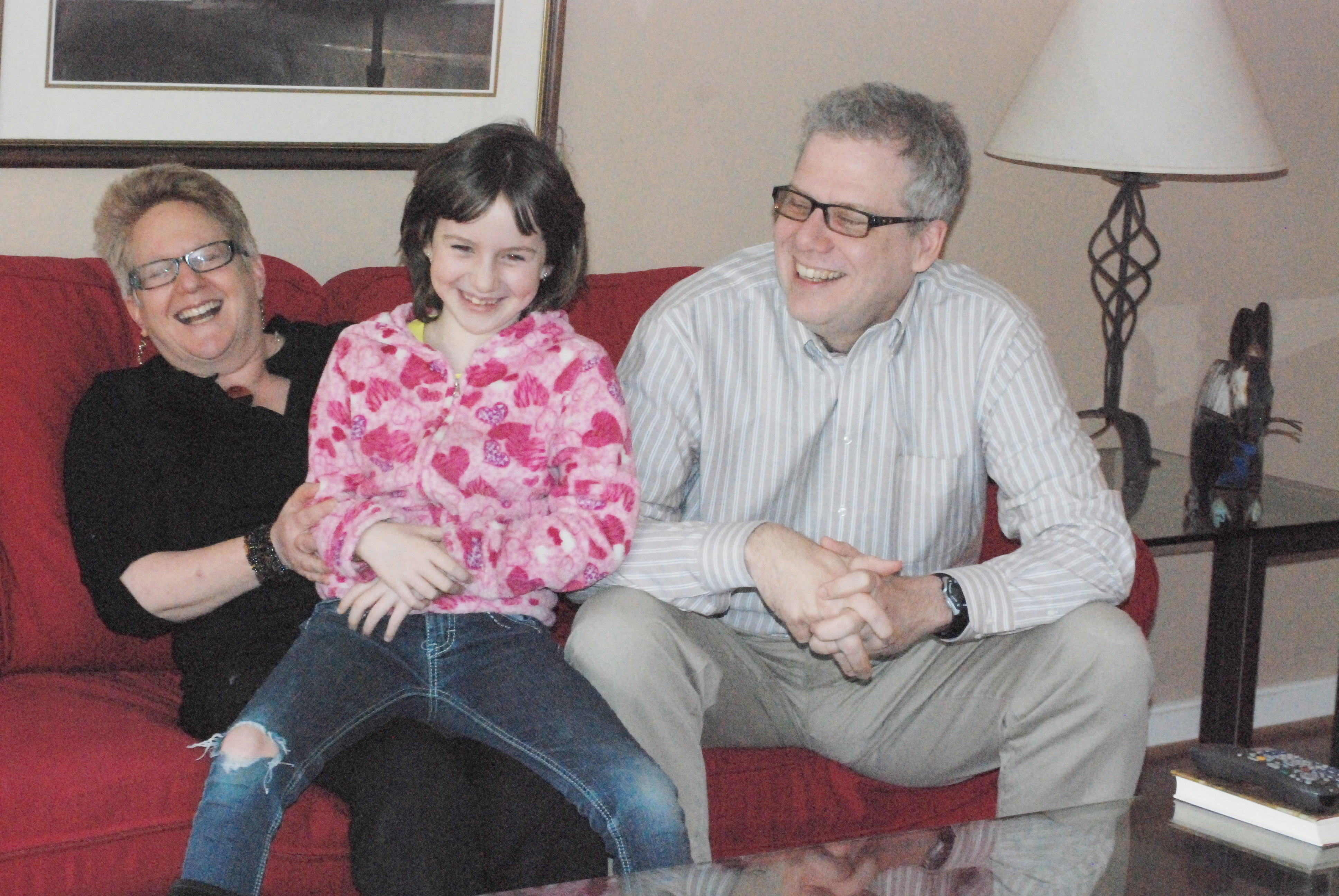 The memory of a blue terrycloth bathrobe comes to mind when Legum Professor of History Scott Nelson recalls the day he met professor of history Cindy Hahamovitch.
They were living in the same dorm at Rollins College in 1982. Nelson and several other residents were making noise in the middle of the night, and an annoyed, bathrobe-clad Hahamovitch confronted them in the lobby to demand they quiet down.
The dormitory, Pinehurst Cottage, became their first home. Since they were essentially living together before their relationship even began, the tradition of going out on formal dates felt superfluous.
"We spent a lot of evenings talking politics in the lobby," Hahamovitch said.
Hahamovitch and Nelson married in 1985. Two decades and two children later, it seems as if little has changed except for location: They still live together, and their offices are even on the same floor of James Blair Hall.
Working together at the College of William and Mary has been relatively easy for Nelson and Hahamovitch — but it can be much more of a challenge at many other universities.
"Part of the reason that the William and Mary couple thing works is because William and Mary has an administration that made it possible," Scott said.
Since there are no other universities in the immediate area, he explained, the College has made a concerted effort to make room for faculty members' spouses in academics. For a period of time, Nelson and Hahamovitch actually shared a job — he taught in the fall, she taught in the spring, and they both spent the off semester doing service such as advising or committee work.
Being married to a fellow  academic can be stressful, since the job is so time-consuming, but it can also be helpful: There is a level of empathy present when both people know what it's like to write a dissertation and work toward a Ph.D.
"We always understand what the other one is agonizing about," Cindy said.
When kids are added to the mix, however, things can get complicated. Once, during a conference in Kentucky, the couple experienced a series of last-minute cancellations from babysitters. Hahamovitch ended up leaving their son with the receptionist from the babysitting agency and dashed to get to the panel on time.
"For us, that's a vacation," she said.
Raising children has revealed conflicting parenting styles, but Nelson and Hahamovitch are used to disagreement. As students, they rarely agreed on anything, they say.
"The one thing we both have in common is we're both independent and stubborn," Nelson said.
However, they value communication as essential to maintaining a peaceful relationship. They always talk through conflicts, but the real backbone of their marriage is their long history of friendship.
"We were good friends before the relationship started and I think that has been the foundation of all the rest of it," Scott said. "Then when things get rocky, we can always fall back on the fact that we trust but also respect each other."