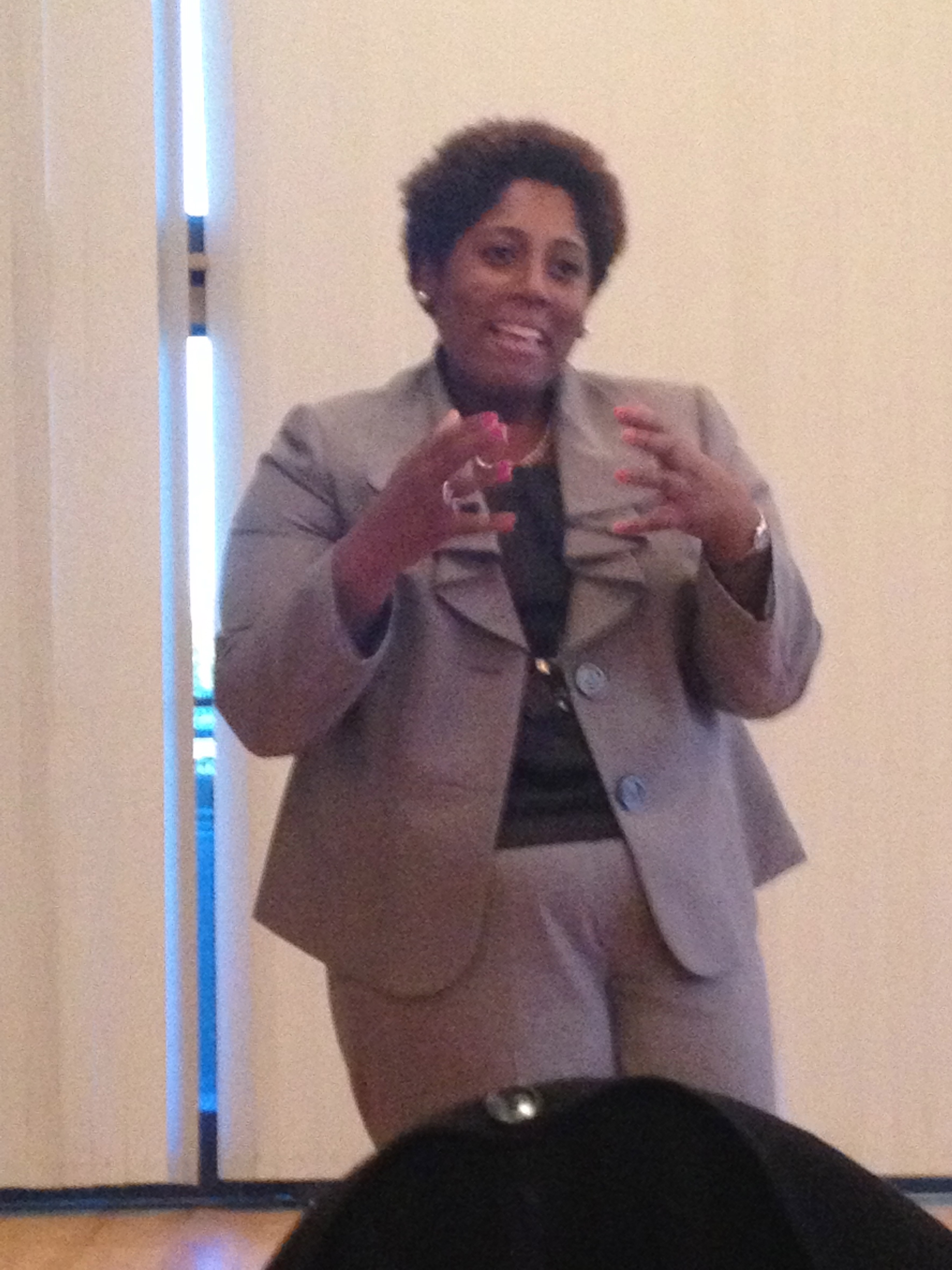 While Marjorie Thomas calls the evolution of her career so far "enlightening and amazing,"said  she feels ready to take the next step by becoming the dean of students at the College of William and Mary. She answered questions from community members at a candidate forum yesterday.
If appointed to the dean of students position, Thomas says she would ensure that students understand the resources available to them. She also wants to make the office more visible to the community.
"There's an opportunity here to give good outreach, not only for the Honor Code and system, but for the programs that are available for the students," Thomas said.
Thomas currently serves as the associate/assistant vice president for student affairs, student resources coordinator and the director of the McNair Scholars Program at the College of Charleston.
She believes her greatest strength is her ability to develop collaboration and partnership among multiple departments at the College of Charleston. Thomas says she is patient and down-to-earth, which makes her approachable to her peers. She spoke of the staff and crisis management projects she oversees, and she believes this experience will help her in the dean of students position.
"Sometimes you have to role model what you say you want to see," Thomas said.
When it comes to personal improvement, Thomas wants to suppress her idealism and find balance in her life.
"In terms of professional maturity, I don't want to lose being idealistic, but I want to be more realistic about approach," Thomas said. "That's been a work in progress for me."
As an administrator, her favorite part of the job is working with students, particularly seeing their transformation over the course of their collegiate careers. Alternatively, her least favorite part is dealing with students who do not take advantage of second chances.
"I want to make sure that I'm giving the kind of attention to and the opportunity to empower and engage students that I received as an undergraduate," Thomas said.
For the other four Dean of Students candidates, click on the links below.