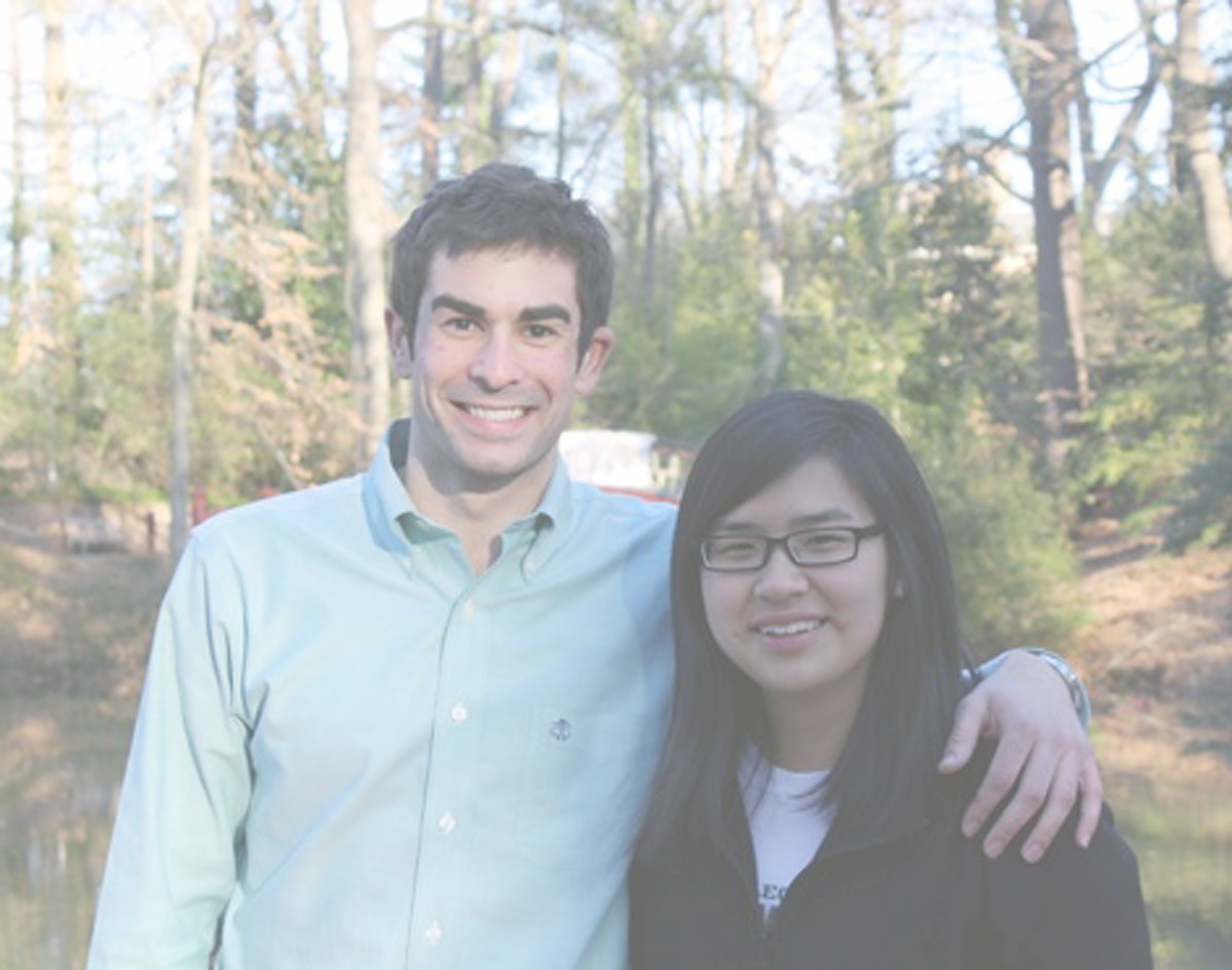 Chase Koontz '14 and Melissa Alim '14 cannot wait to finish one another's thoughts when they talk about things they love. While they come from two very different backgrounds, they share two important features: the College of William and Mary and their friendship.
In their campaign, the two Student Assembly candidates proposed many changes for the future of the student body, and they all come back to their slogan: "Leading With You."
"[Leading With You] is the whole way we are going about our campaign," Koontz said. "It is important for setting a tone if we are fortunate enough to be elected, and how we would continue for next year."
Koontz and Alim focus on collaboration with students, faculty and administration, as well as on diversity initiatives, pulling on Alim's experience as an international student from Jakarta, Indonesia. Two of the central initiatives of their campaign are helping integrate international and graduate students more deeply into the College community and furthering mental health initiatives to find innovative ways to help students de-stress.
Koontz and Alim posted a teaser video on their website about their plans and photos of their current efforts. They also held a concert yesterday by the Crim Dell meadow to garner more support and bring students together.
"We want things to be interactive instead of instructive," Alim said. "The media going around with our campaign is evident with our social media push through Facebook and Twitter. We want people to enjoy the experience so we are really trying to be inclusive in our campaign."
This technological interest has translated to the pair's proposed creation of a more inclusive and transparent SA website which currently falls below the requirements outlined by the SA Code.
With the help of Koontz and Alim's friends, the new website would be an easy way for students to find important information in one place and reduce the number of e-mails sent out by the SA.
"It is a greatly untapped resource that the Student Assembly isn't taking advantage of right now," Koontz said. "A stronger website could create a larger platform for students to make connections with organizations and could be a great resource for students."
Koontz, a government major, and Alim, a biology major, came across these ideas because of their involvement in multiple clubs and activities on campus. Both share research experience in their respective departments and served as orientation aides in the past.
In terms of candidate experience, Koontz brings his SA background to the platform, having served in the SA senate and executive branch as the current Secretary of Outreach under current SA President Curt Mills '13.
Alim is involved in groups such as S.O.M.O.S., AMP, South Asian Student Association and Branch Out. Koontz also worked in the Dean of Students Office and is a member of the Beta Theta Pi fraternity.
"We're just two great friends who think we can bring a lot of voice and opinion into the student assembly," Koontz said. "We love interacting with our fellow students, and we do that anyways, so it would be a seamless transition. We are open to anyone's ideas, and we hope people see that during the campaign."