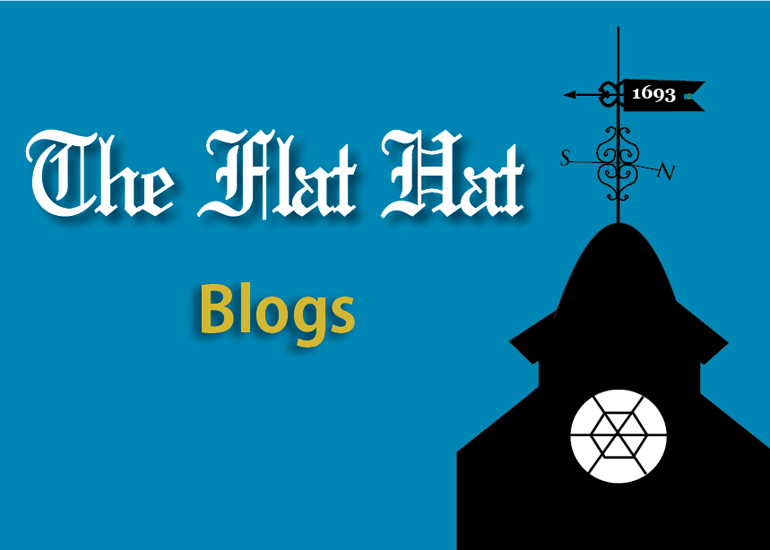 Since 1992, Jay Leno has been the host of NBC's "The Tonight Show." His takeover for Johnny Carson was a controversy in and of itself: David Letterman was hosting NBC's "Late Night  with David Letterman" at the time (aired after Tonight), and many expected him to take over. Leno's takeover foreshadowed his legacy — not as a superior talk show host and late night comedian, but as a nuisance, an instigator and a troublemaker. He became the man who wouldn't back down — NBC's spoiled child who whines until he gets his way.
But Leno got the job, and everything continued peaceably until 2004, when he signed a contract with NBC to stay on until 2009, at which point Conan O'Brien would take over The Tonight Show. Everyone knew what was coming and when Leno made statements like, "Conan, it's yours! See you in five years, buddy," everything seemed fine and dandy.
2009 rolled around and Leno left, and The Tonight Show tagline went from "with Jay Leno" to "with Conan O'Brien." But instead of letting him leave TV at the ripe old age of 59, NBC gave Leno a brand new show and did away with five weekly hours of primetime to put on "The Jay Leno Show" every night at 10 p.m. NBC's move was unprecedented. When he left Tonight, Leno's ratings were still the highest in late night television, and his older-skewing audience was a decent justification for the relatively early 10 p.m. slot. Giving Leno a primetime slot also gave him the chance to up his viewership even more and make his ratings decently competitive for prime time.
It worked in the beginning. The  show benefitted immensely from the press hullabaloo, and Leno's first episode attracted almost 18 million viewers. The next week, he was up against competing primetime premieres and averaged six million viewers, surpassing NBC's projections. But, Leno's ratings continued to fall and bottomed out around four-and-a-half million, below what NBC's scripted primetime had been getting at 10 p.m. Local news complained Leno's reduced audience was hurting their ratings as well. NBC wasn't happy anymore.
The logical solution would have been for NBC to simply cancel Leno's show, call it a failed experiment and move on. They did not. Instead, NBC offered Leno a permanent move back to his old 11:35 p.m. time slot, tried to move Conan to 12:05 a.m. and Jimmy Fallon to 1:05 a.m. Conan didn't think it was fair, and neither did his supporters. After all, was it Conan's fault the show didn't work at 10 p.m.? Why should he and Jimmy Fallon be responsible for Leno's failure and NBC's kowtowing to their King of Late Night?
So, NBC bought Conan out of his contract, and O'Brien walked away from The Tonight Show $33million richer but with the contract stipulations that he had to stay off of television for a year and relinquish the intellectual property rights to some of his regular characters to NBC. Leno returned to Tonight and the 11:35 timeslot, and Fallon stayed with Late Night at 12:35.
A year went by, and Conan went on "The Legally Prohibited From Being Funny on Television Tour," and TBS picked him for a new late night show called "Conan." But let's fast forward to the present.
The New York Times is reporting that not only has NBC promised Fallon he'll be the new Tonight host – they're also moving the show back to NYC and building the show (and Fallon) a new state-of-the-art set. In response, Leno turned his snark on his bosses, making scathing comments about NBC's ratings and implying he has been stabbed in the back. Word on the street is that Leno's boss, NBC Entertainment Chairman Bob Greenblatt, isn't happy and has told him to knock it off. But so far Leno hasn't; in response to Greenblatt's request, Leno fired off a joke comparing NBC executives to the snakes that drove St. Patrick from Ireland.
It's safe to say Jay Leno is decidedly inflamed about the whole situation. The question is, why? Leno is 62 years old and has been the host of The Tonight Show for over 20 years. In that time, he's consistently been at the top of the late-night ratings game. But, the demographics of late night are shifting – the hosts get younger and younger. There's a reason NBC hoped moving Leno to 10 p.m. would work; older audiences just aren't staying up that late anymore. Leno's Tonight is traditional and follows in the path of comedy veterans like Carson and George Carlin, a style that younger audiences don't understand or appreciate.
They do understand Fallon challenging celebrities to beer pong (or champagne pong, if you're Mariah Carey) and making pop culture parodies like "Slow Jam The News" and Fallon's "Neil Young sings 'The Fresh Prince of Bel-Air' theme song" impersonation. They like that The Roots' Questlove tweets during the show's taping; they like that the show has a Twitter account and a blog, and they like that the show utilizes social media. They respond to cross-network tie-ins like Fallon and Stephen Colbert's BFFSM (best friends for six months) bit, which used a fake feud over their respective Ben and Jerry's flavors to raise money for Donors Choose.
NBC thinks Fallon has rejuvenated and revitalized late night comedy. The network is afraid that if it loses Fallon, ABC's Jimmy Kimmel will continue to gain ground with viral sketches like his "Handsome Men's Club" and "Movie: The Movie."  Jay Leno doesn't know how to do those things.
This question remains, however: Will Leno – who didn't let Letterman or Conan go down without a fight–eventually surrender to Fallon? Does Leno honestly think he can bully NBC into keeping him again?