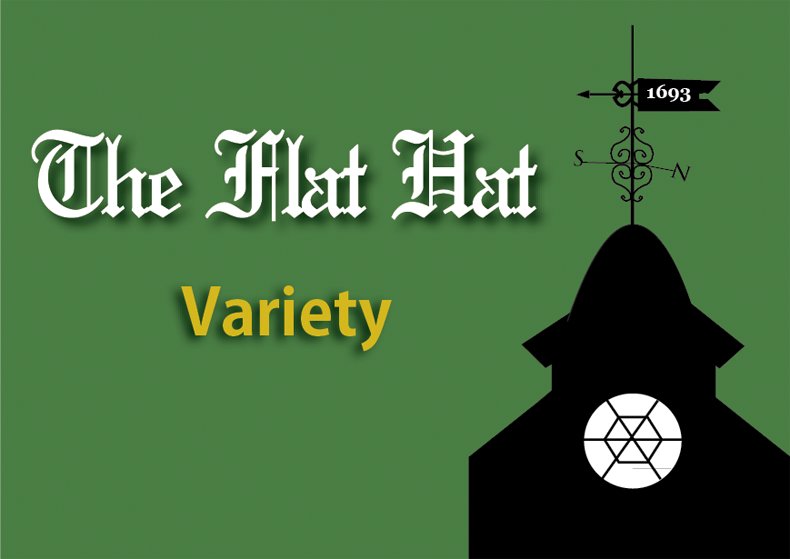 Recently, I have felt a sense of disillusionment with the College of William and Mary community. Not only because we have yet to secure Beyoncé for the annual welcome back concert, but, more importantly, because of our non-existent reactions to the latest major world news.
Is the United States at war with Syria? Is Vladimir Putin the next Batman? Does Bill Nye the Science Guy stand a chance on the new season of "Dancing With the Stars?" These are important issues that warrant discussions, protests, rallies or anything to show that the students of the College are not trapped in the pernicious College Bubble. I have not seen or heard that any of the aforementioned community gatherings have happened and I am shocked. The world is in a state of hysteria and we are all too mesmerized by the Sadler Center's face-lift to see it. Perhaps most disconcerting is the lack of riots on campus to the announcement that Bruno Mars is the performer for the 2014 Super Bowl Halftime Show.
Let's just let that settle in for a moment. Bruno Mars is performing at the halftime show of the Super Bowl. The Super Bowl — the most watched television event of the year. If you are like me, when you read this announcement, time seemed to slow down, your heart rate increased, and somehow you heard the opening chords of "The Scientist" by Coldplay all at once. Those are all signs of panic, an understandable reaction to this news.
Who makes these decisions? Why didn't anyone consult me? How did we go from Beyoncé to Bruno Mars in one year? That is akin to passing by Chipotle to eat at Taco Bell. You just don't do that, okay? I am not saying this was a terrible decision because the Super Bowl is a football game, a sport predominantly watched by adult American men, who are the polar opposite of Bruno Mars' teenage girl fan base. No, I am not saying that at all. Nor am I saying that it is impossible for adult men to appreciate Bruno Mars or that Beyoncé was a better choice since she is ultra-sexualized performer at whom men and women alike can ogle.
The reason Bruno Mars is a poor choice is because he is Bruno Mars. Sure, he sings well, but his songs make me regret that painful break up I have never experienced. I am less than excited to watch the Super Bowl with a box of Kleenex as that hopeless romantic cries on about how beautiful love is. No, Bruno Mars. Just stop it. I want to be wowed by elaborate pyrotechnics and the performer's fancy footwork. Can Bruno Mars even twerk? As Americans we should be outraged that someone who does not twerk is allowed to represent us at an unequivocally American event. For the sake of upsetting optimists, let's "cry over spilt milk" and go through some potential artists who are better choices for the Super Bowl Halftime show than Bruno Mars:
1) Aaron Carter: AC's in the house, am I right? After his performance on campus last March, I am not sure why you wouldn't want to see him again. A singer bold enough to canoodle two younger girls on stage? His performance would be a real show stopper.
2) Dexys Midnight Runners: This is a safe space. It is okay to admit that "Come on Eileen" is your favorite song. We're all friends here. So then, imagine 20 to 30 minutes of "Come on Eileen." On repeat. Yes? Yes. That is, after all, their only song.
3) Soulja Boy: Okay, hear me out. You just stuffed 15 chicken wings, potato chips, guacamole and pizza down your throat — it's time to shed those calories. Get up, watch him "yuuuuu" and dance along! Plus, it is about time that a rapper, especially one as notorious as Soulja Boy, performed.
4) Beyoncé Part Two: Is your jaw still on the floor from part one? This time around Jay-Z and Blue Ivy could take the stage in a family affair. Last year she only blessed us with roughly 10 of her songs, meaning her other 990 or so songs need their moment to shine.
A Bruno Mars halftime show cannot compare to the shenanigans any of those artists would bring. Prove me wrong, Bruno Mars. Show us something more than the repetitive pop artist who would seriously catch a grenade for a woman who is just not that into him. Until then, I want to see the political discourse unfold among my fellow students at the College. If we do not act, we may be on the wrong side of history. I shudder to think of the headlines: Bruno Mars Performs at Super Bowl, Prestigious University Students Don't Care. Let's get together and debate this grave issue: Is Bruno Mars the right choice for a Super Bowl Halftime Show? I have opened the discussion. Now please join me to finish it.
Zoe Johnson is a Confusion Corner columnist and thinking about the upcoming Superbowl performance makes her want to jump on a grenade.