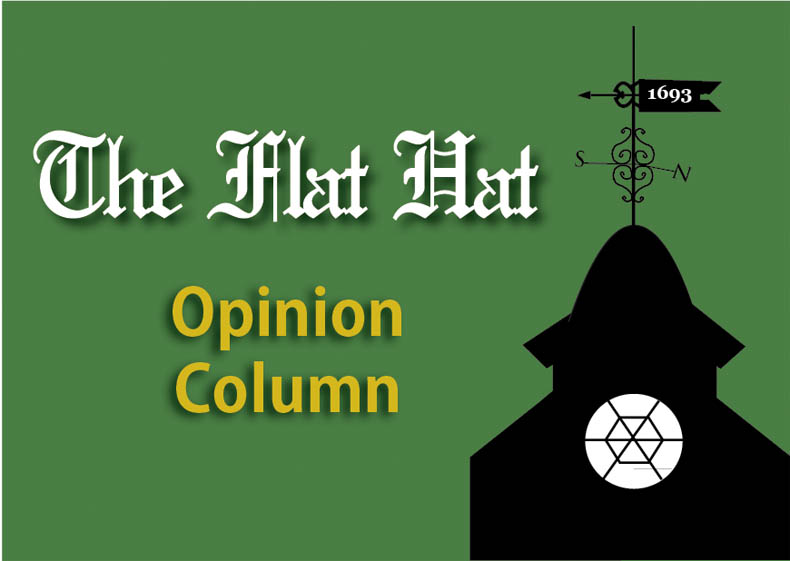 In March of 1964, events involving two women — both named with a variant of "Katherine," both very much in love, one of them my biological mother, the other a closeted lesbian, yet neither one of them having met the other — resulted in my current employment here at my alma mater. Less than a week after guests toasted Katie and Gary, my parents-to-be, in a small wedding ceremony not too far from here, a much larger number of people in Queens, NY, peered from their bedroom windows and witnessed Kitty Genovese face multiple stab wounds over several hours outside of her apartment.
Genovese called for help, yet the onlookers called for no one, and weeks after Genovese died, the "bystander response" was born. Whether to prevent suicide, to thwart hazing, to counter homophobic taunts, to avert sexual violence, to stop religious persecution, or to help a friend, bystander intervention not only saves lives, but it also makes life at the College of William and Mary more meaningful while allowing everyone to flourish.
This past week, a young peer health advocate whom I'll call Heather intervened in what could have been a bad situation, as a gaggle of first-year students watched another student misbehave. She realized that she had to intervene, because everyone else preferred watching and doing nothing. She was part of the William and Mary team, and even if you are not athletic, you are all part of the William and Mary TEAM too. Here's how:
T: Take responsibility. These issues are not just men's issues, women's issues or trans issues. They concern us all, whether you are a four-foot freshmen or a seven-foot senior.
E: Educate yourself about all these issues where we all could intervene more: mental health, disordered eating, sexual violence, homophobia, racism and regionalism. Learn how to deal with rude comments, discover the locations of all the resources mentioned in last week's Flat Hat. Turn yourself into the necessary expert for that specific event.
A: Assess the situation, based on your education. Do you have what it takes to intervene — physically, spiritually, emotionally? Whom do you need to enlist to help? What barriers will you face? Is it safe to do so — and I'll let you define "safe" however you wish.
M: Mediate alone or with others. Follow the above three steps, so that an intervention becomes second nature to you. If you need more knowledge or skills to mediate better, just ask. Remember: Seeking sensible support shows strength. We're here!
So please accept your role as part of the solution, embrace the notion of being an upstanding bystander, and do your fair share to make this College even more amazing than it already is. Go TEAM.
Email Eric Garrison M.A.Ed. '94 at emgarrison@wm.edu.