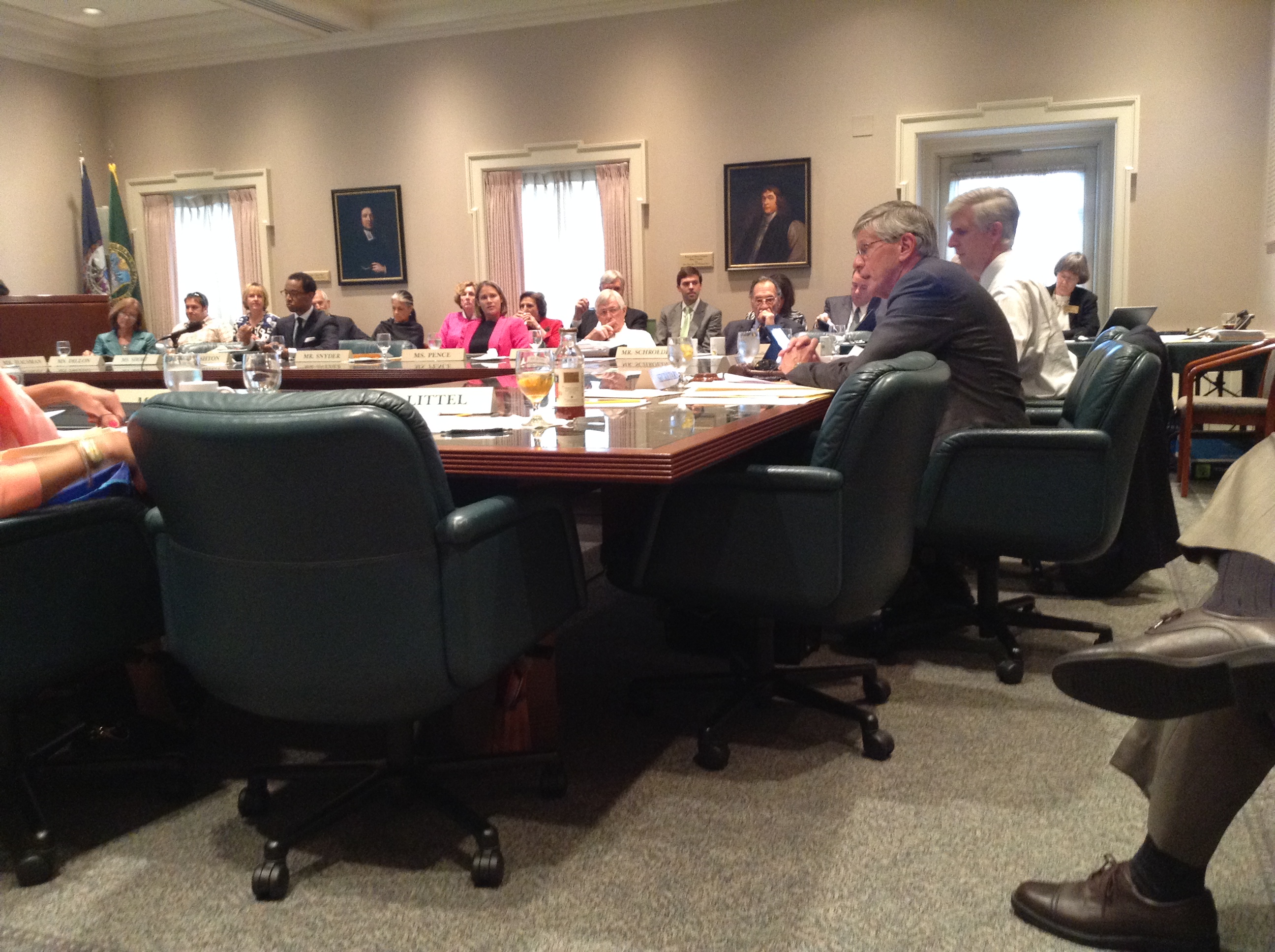 During the meeting of the Committee on Financial Affairs, the Board of Visitors was presented with an overview of the College of William and Mary's investment portfolio. The members also discussed the College's six-year financial plan.
Since 2002, the portfolio has increased by $40 million, which is an average investment gain of 8.2 percent per year.
T. C. Wilson of Wells Fargo Advisors said not many changes will be made in terms of investment allocation given how well the portfolio has performed in recent years.  A mark of this success was the College's outperformance of Yale University and Princeton University's portfolios in this past year.
"We anticipate strong gains in the equity market. That's why we won't recommend any significant changes in the portfolio," Wilson said. "We think the underlying fundamentals of the economy are improving so we think the diversity of the portfolio is good the way it's positioned."
College President Taylor Reveley praised the management of the portfolio and said it will put the College on track to further increase its endowment.
"The way portfolios really grow is by investment gains," Reveley said. "You get gains when you pick the right asset classes and the right managers within those classes. There are a lot of variables, but you guys have done just that."
Vice President of Finance Sam Jones spoke about the College's six-year plan. The plan details the College's finances and was required by the Virginia state legislature. Jones said the plan consisted mostly of information about the William and Mary Promise.
After the plan was drafted, representatives from the College met with state representatives to inform lawmakers on the school's plan to increase tuition, professor salaries and financial aid.
"We are pushing them to move the state where this board has already moved the college," Jones said.