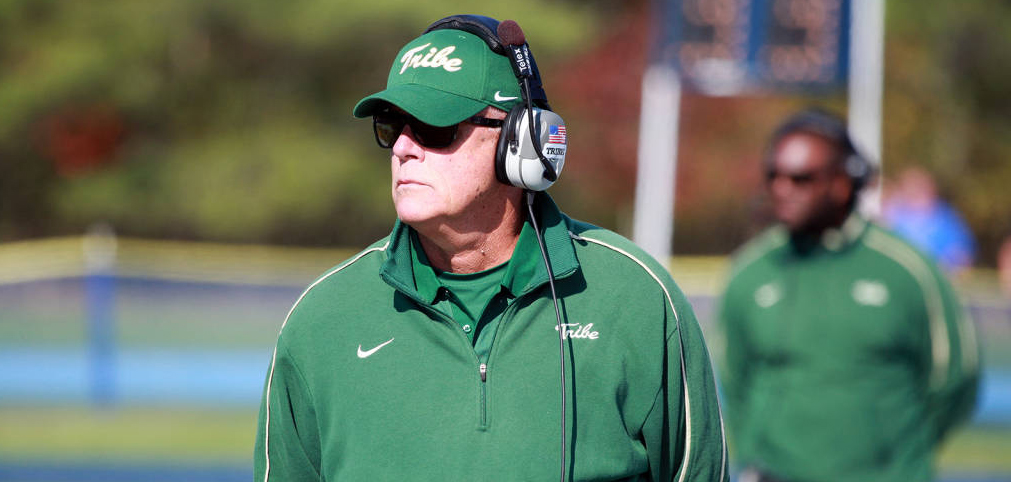 Head coach Jimmye Laycock promises this Saturday isn't different from any other Saturday.
"No different preparation. Every game is the most important game," Laycock said to Tribe Athletics. "We gotta get ourselves ready."
Following last week's 34-20 drubbing to Maine, however, this Saturday is drastically different from any other Saturday. The College (4-2, 1-2 CAA) hosts No. 19 James Madison (5-2, 2-1 CAA) as it struggles to stay abreast of the conference's elite teams.
If last week foreshadows a trend, Laycock has reason to place an emphasis on Saturday's tilt. With starting sophomore tailback Mikal Abdul-Saboor sidelined with an injury, Laycock's offense sputtered in Maine.
"I don't think we played our best, by any stretch, for whatever reason," Laycock said to Tribe Athletics. "I know our coaches and players are very disappointed in not playing a better game up there."
Laycock's disappointment stems from several fronts, including lackluster play from the run game. Without Abdul-Saboor, who is dealing with a knee injury, the Tribe mustered just 130 yards with six different rushers against Maine. Laycock listed Abdul-Saboor as "very unlikely" to play against James Madison, placing the onus on redshirt freshman Kendell Anderson and junior Keith McBride to pick up the slack. Without Abdul-Saboor, the Tribe figures to rely more heavily upon the quarterback position.
Graham's performance left much to be desired last week. Graham threw just 58 yards through three quarters. Laycock pulled Graham for senior Brent Caprio in the fourth quarter, prompting questions of who would start the James Madison game.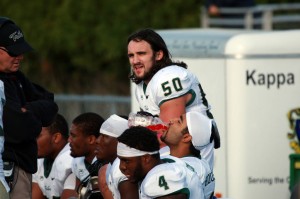 "I don't think [Graham] played great, but he played pretty solid. … The reason I put Cap[rio] in late, the game was pretty close [to over], and I wanted to get Cap game experience. He's gotten better and better each week with his [injured] ankle," Laycock said to the Daily Press.
Despite the poor outing, Laycock stuck with his starter, confirming Graham would begin the game. One caveat exists, however.
"I think everybody on offense is on a shorter leash after [Maine]," Laycock said to the Daily Press. "We've got to get better offensively, [we're] just kind of stuck in neutral right now."
The College will face a stiff challenge in the James Madison defense, which enters Saturday with the nation's seventh best rush defense, allowing 97 yards a game.
Conversely, the Tribe defense is coming off its worst performance of the season.
Defensive coordinator Scott Boone's unit allowed a season-high 34 points, with 24 of those points coming in the first half against Maine. Even with the poor showing, the College still owns the third best scoring defense and eighth best total defense in the nation. Despite the uninspiring play last week, Laycock doesn't doubt his team's ability to respond positively.
"It's kind of the make-up of our program. We work to get ready each week, put the last one behind us, learn from it, and move forward," Laycock said to Tribe Athletics. "We know a lot about [James Madison], their personnel, and they're certainly playing very well."
The College played the Dukes last season, failing to convert a go-ahead two-point conversion in double overtime, resulting in a 27-26 loss. Overall, James Madison has won 20 of the 35 contests with the College in a series that dates back to 1978.
Saturday marks the third time the programs have met on Homecoming. The College won the 2009 contest 24-3 after falling 28-22 in 1987.
Despite Laycock's insistence on the regularity of Saturday's game, even he can't deny the excitement.
"This is a big game for us. We're playing an in-state rival, a nationally ranked team," Laycock said.