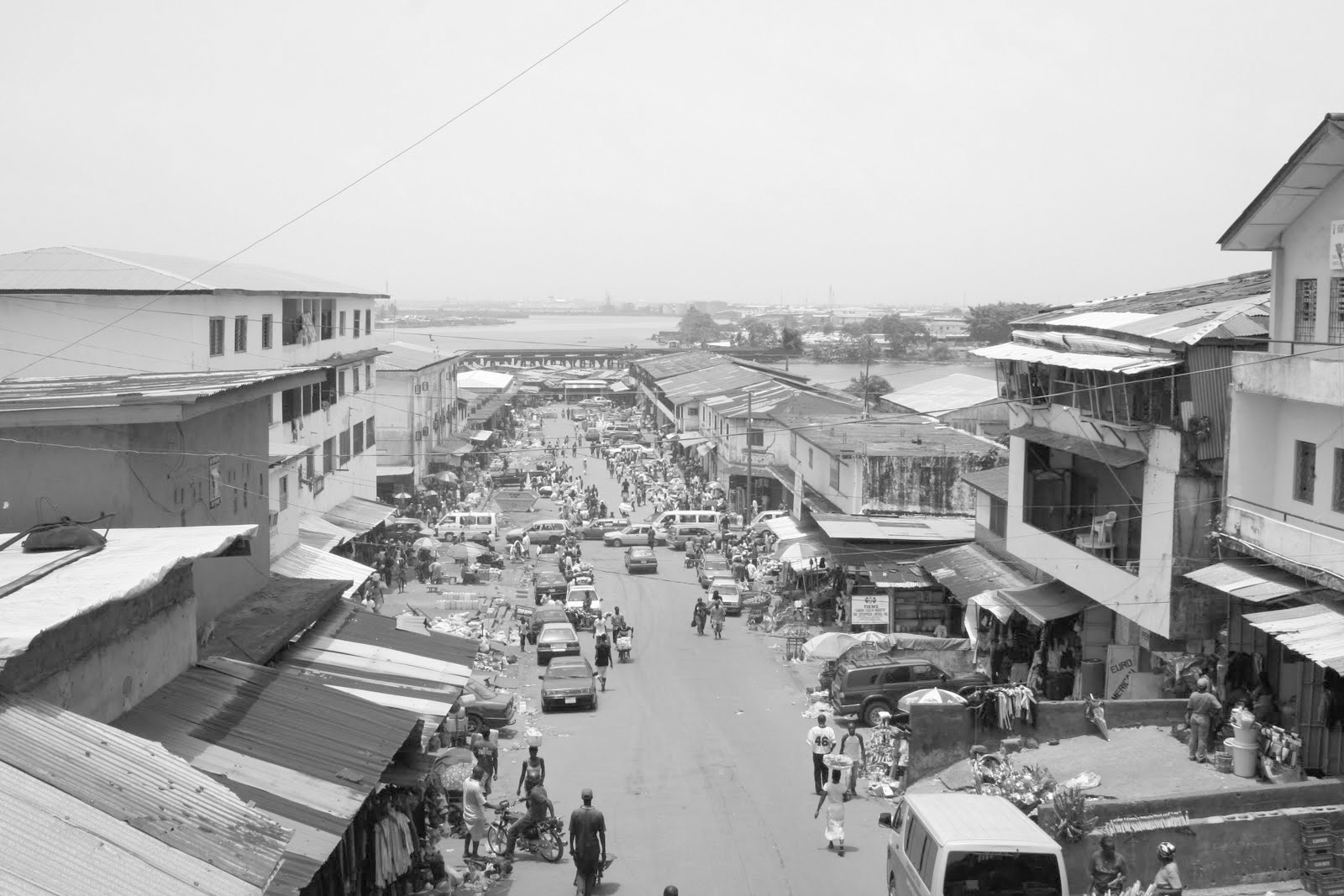 With 35,000 screaming, chanting fans surrounding the soccer pitch, world-famous legends of the game jostle for position, and you're right there with them. But you're also an ocean's length away from home.
What is a fantasy for most collegiate players became a reality for senior center-back Will Smith. For Smith, it was just another exhilarating moment in his whirlwind summer-stay in Liberia — an experience that without the borderless joy of the beautiful game would not have been the same.
Smith, a government major, worked as a State Department intern in the U.S. Embassy in Monrovia, Liberia, over the summer. He was tasked with writing speeches for the ambassador, attending important events, and writing reports about domestic issues that were sent to the Pentagon. The starkly foreign environment presented by the West African nation, and the stressful nature of his work, startled Smith at first, but then the familiar edge of athletics kicked in.
"I remember when I got off the plane and I landed in Liberia, I was just like, 'Where am I?'" Smith said. "I had that moment where I freaked out, but I just used everything that I've learned through soccer in pressure situations to relax."
Red-brick buildings, cobblestone streets and outsized tourists are noticeably absent in Monrovia to the Williamsburg-accustomed eye. Instead, pungent fish-markets, beat-up cars and approximately one million people sardine the city and lend it a pulsating shimmer. Not an easy place for a foreigner to assimilate. Thankfully for Smith, camaraderie came in the form of a white-and-black ball.
Soccer is a cultural passport, a path into the hearts of players around the globe. In Liberia, soccer is a way of life, one to which Smith is thoroughly attuned. For Smith, soccer was the gateway to connect with native Liberians with whom he had little else in common.
"The fact that I could play soccer made me a friend right away," Smith said. "I would see a little kid kicking a soccer ball, and I would tell him to pass it. I would juggle, and it was immediate respect."
Smith's passion for soccer and desire to hone his skills during the offseason led him to search out games and move out of his comfort zone. He started playing pick-up games against first division Liberian players and national team players, which resulted in a personal introduction to George Weah. Voted the 1995 FIFA European Player of the Year, Weah is the most famous man in Liberia and beloved by soccer fans everywhere.
"One thing led to another and one of the national team players introduced me to George Weah," Smith said. "I ended up playing with George Weah a few times, going to his house, and becoming friends with him."
It didn't stop there. Weah invited Smith to participate in an exhibition "peace match" held in Monrovia to promote reconciliation in Liberia, where an ethnic civil war claimed 250,000 lives a decade ago. Smith played alongside retired African legends J.J. Okocha, Patrick M'Boma and Roger Miller, among others, with 35,000 fans in attendance. There   are few larger, more glamorous stages for a player to perform, this one being thousands of miles away from the Tribe's Martin Family Stadium.
Smith credits the experience he gained in the match, and throughout his stay in Liberia, as a catalyst for his strong play this season as the captain of the No. 21 Tribe.
"I've used that so much this year when I step onto the field, especially in the wins against the No. 1 teams, UNC and Creighton," Smith said. "There's a lot of pressure in those games. But when I can draw upon that experience with 35,000 eyes watching me, it helps so much because you just say, 'I know I can perform.'"
Head coach Chris Norris was not at all surprised at Smith's decision to pursue his interest in African politics by living in Liberia for three months. It is just another indication of the qualities he has helped nurture in Smith.
"Will is unquestionably one of the best leaders we've had in our program, and that goes back to my playing days," Norris said. "He's continued to grow and mature as a leader and has been an example for other guys to step up in leadership roles, as well. He has been a great guy for us to build our program around over the past four years."
Success in sports is about finding calm in the midst of chaos. The lessons Smith learned playing soccer and the leadership skills he developed through playing helped make the rewarding experiences he gained in an alien environment like Liberia possible. Norris, again, is not surprised by the edifying effect athletics has had on his captain.
"Sports can further your ability to work with other people, be a productive member of a team, to accept your role, to maximize your strengths, and minimize your weaknesses within a group," Norris said. "All of those things that make individuals an important part of our team, I think, are important in other walks of life."
You don't need to go to Liberia to prove that. But it certainly makes a good story.