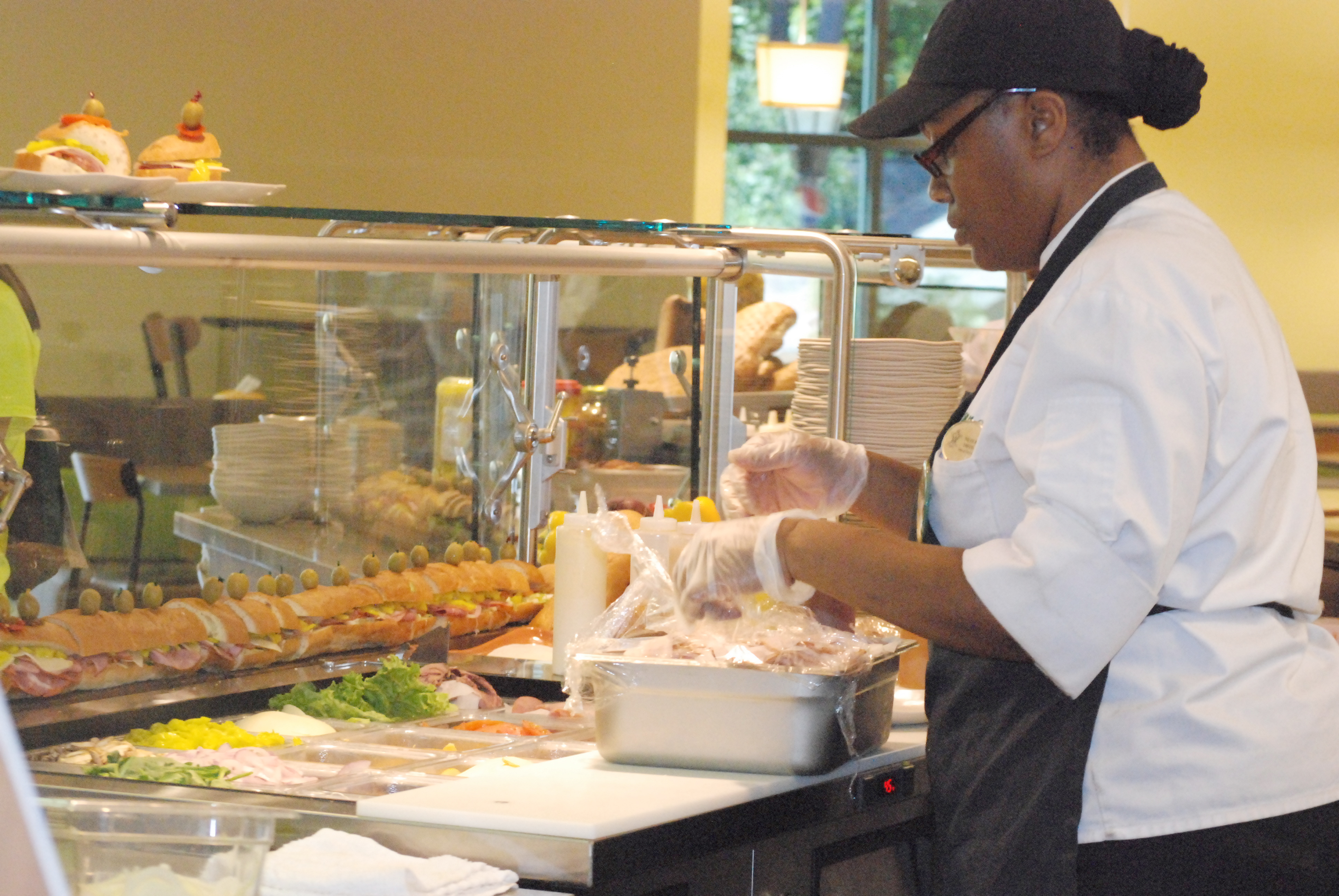 Campus Dining serves nearly 5,000 meals a day — which translates to an average of 50,000 meals a week. However, at the end of each day, it must deal with leftovers.
Over the last few years, the College of William and Mary's Dining Services has worked to promote sustainability and charity with its leftover food by partnering with Natural Organic Process Enterprises, a Richmond-based organization that collects food waste from the dining halls three times a week.
NOPE composts the waste and then supplies the College with renewed fertilizer. This fertilizer is used in both the campus garden, located behind the Commons Dining Hall, and the herb garden, behind Campus Center.
Food Service Director of Marketplace Kathleen Myers said she is excited that the College uses NOPE's fertilizer.
"In the spring, we'll be able to use fresh herbs right down the hill," Myers said.
The College also uses a computerized system to calculate the amount of food necessary to create a menu for each meal, furthering its efforts toward sustainability. Marketing Manager Faren Alston said this allows the chefs to forecast how much food to prepare, thus limiting waste.
Chefs also cook smaller batches of food throughout the meal period to conserve food rather than preparing a large portion right at the beginning.
Although Dining Services works to reduce overproduction, it also uses other strategies to promote sustainability. When overproduction does occur, Dining Services tries to work the food into another recipe. Alston said an example of this is when they turn left over roast turkey meat into homemade turkey noodle soup.
"We have made great strides and still continue to reduce our environmental footprint and align with the mission and vision of the College," Alston said in an email.
The College has also donated over 500 pounds of food to the Grove Christian Outreach Center, which was founded in February 2013.
"[Sustainability] is important because it helps set a standard of accountability for students," Ashley Williams '16 said.