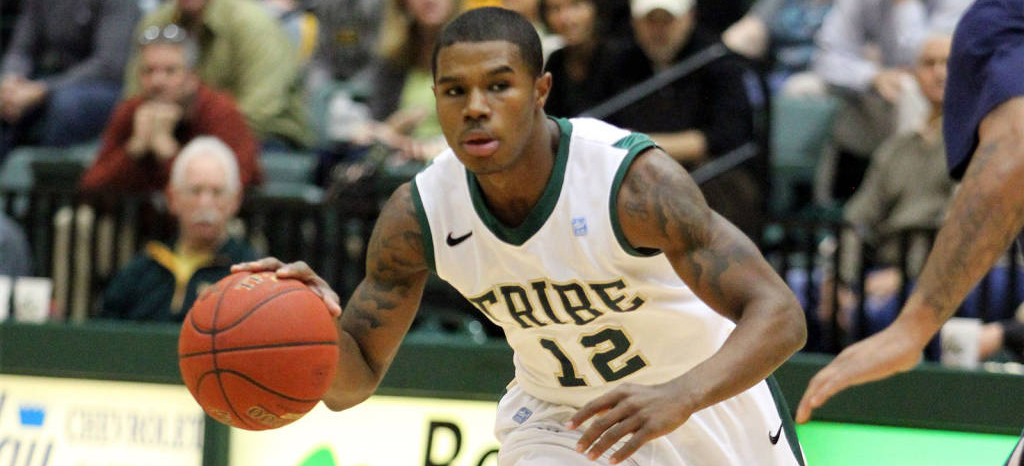 After announcing the indefinite suspension of senior guard Brandon Britt '14 Nov. 7, head men's basketball coach Tony Shaver announced Tuesday afternoon that he will cap Britt's suspension at nine games.
"Brandon has been a model student athlete over his career, but unfortunately, he made a poor decision that was out of character for him. [Britt] will learn from this situation and, as a staff, we will do everything to help him move forward in a positive manner," Shaver told Tribe Athletics. "He is a key part of our program, and we look forward to his return to the court for his senior season. "
Having served the first three games of the nine-game suspension, Britt will miss an additional six games and is slated to return to the court for the College's Dec. 20 home match against Goucher. Tribe Athletics reports Britt will continue to practice with the team.
Britt faces a Jan. 9 hearing in the Williamsburg-James City Council General District Court for an Oct. 25 DWI charge. The preliminary hearing for his Oct. 25 arrest took place the morning of Nov. 7, hours before Shaver announced Britt's suspension.
The College's athletic department declined to comment if the Oct. 25 arrest and suspension were related. Additionally, the Tribe athletic department stated no College athletics staff, coaching staff or members of the basketball program would comment on the situation, citing the Family Educational Rights and Privacy Act in a Nov. 7 statement.