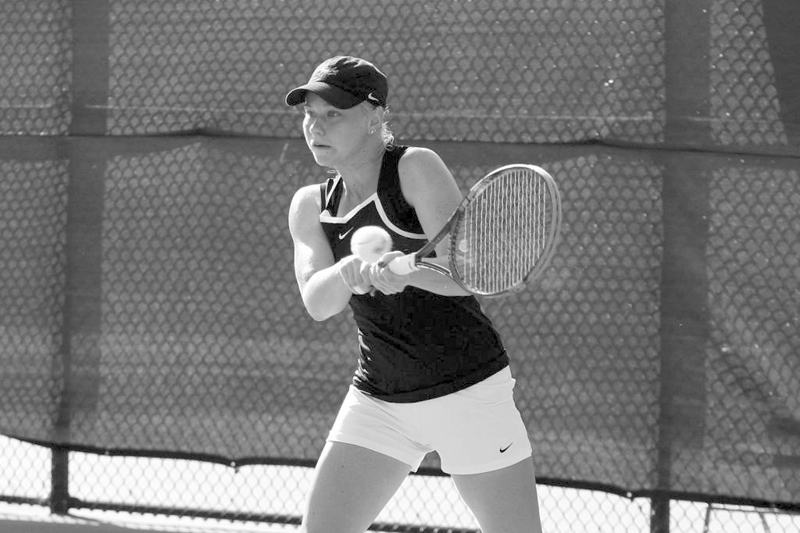 After dropping season-opening matches to No. 10 Duke and No. 13 Virginia, No. 40 William and Mary regained momentum with a dual-match sweep Saturday.
The College (2-2, 1-0 CAA) topped Eastern Carolina 7-0 before downing Colonial Athletic Association foe James Madison 6-1.
Senior Maria Belaya and sophomore Leeza Nemchinov claimed the No. 1 doubles match 6-1 before Eastern Carolina won the No. 3 spot. With the doubles point riding on the outcome, freshman duo Nabila Farah and Melanie Roy outlasted the Pirates' Maria Storozheva and Dana Gray, 7-6, to win the doubles point.
In singles play, No. 89 Nemchinov and Farah carried the momentum to win the No. 2 and No. 3 matches. No. 65 Belaya continued her strong play to win the No. 1 spot 6-2, 6-4 to guarantee the College's first team-win of the season.
Sophomore Julia Casselbury eased past Gray 6-3, 6-2 in the No. 5 spot before Roy and senior Sydney Smith each won in three sets. The sweep sent the Tribe into the match against conference foe James Madison with confidence.
Belaya and Nemchinov repeated their doubles performance against the Dukes, claiming the No. 1 spot 8-2. Farah and Roy's 8-4 win in the No. 2 match secured the doubles point for the Tribe.
With Belaya not participating in singles play, Nemchinov won the No. 1 match 6-2, 6-2. Farah, Roy, Casselbury and Smith all won to round out the 6-1 victory.
The College travels to Tuscaloosa, Ala. for the ITA Indoor Kickoff Weekend Saturday and Sunday. Guaranteed a match against No. 11 Alabama, the Tribe will also face either No. 34 Oklahoma or No. 35 Mississippi.