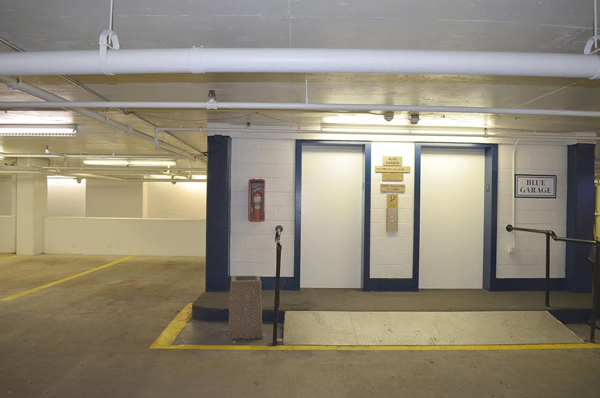 One Tribe Place is considered by many students to be a desirable housing option. One of the yet-untapped perks of the location is the 241-space parking garage that will be made available to OTP residents and perhaps the rest of the College as well.
Although it is currently unavailable, Associate Vice President of Facilities Management Dave Shepard said that Facilities Management and Parking Services hope to have the parking lot up and running after spring break.
During the break there will be final inspections of both garages in order to make sure they are up to building code standards.
The delay in opening the lot comes from needing time to perform necessary upgrades which will transform a hotel parking lot into a college parking lot. These include installing a replacement emergency generator which arrived late, causing further delays.
"The work required to upgrade the fire sprinkler, fire alarm, emergency lighting and ventilation systems to conform to current building code requirements [is what is causing the delay]," Shepard said.
According to Director of Parking Services Bill Horacio, the Parking Advisory Committee is currently considering how to allocate the spaces, including whether to open it up to non-residents of OTP.
The parking lot's 241 spaces are distributed over three different sections. The outdoor rear lot has 69 spaces, the red garage has 114 spaces, and the green garage has 58 spaces.
As housing registration approaches, Abigail Bradford '17 is hoping to register to live in OTP next year and notes the additional perk of increased parking.
"The parking lot is a really great perk to One Tribe Place. I think that it will be a big draw for upperclassmen especially, which sadly makes my chances of getting it lower," Bradford said.