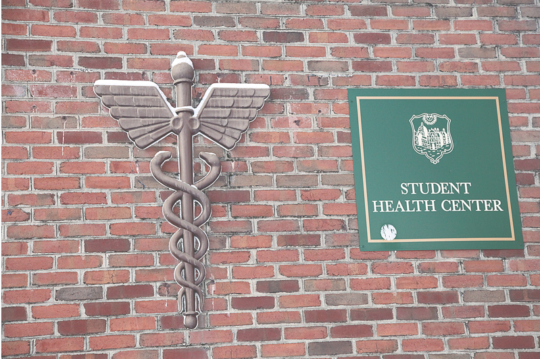 Four non-student juveniles allegedly assaulted and attempted to rob a student on the Yates path behind the Student Health Center Wednesday night at about 11:30 p.m.
In an email to the campus community, Vice President for Student Affairs Ginger Ambler '88, Ph.D. '06 said the student was approached by four males who appeared to be juveniles. The group shoved the victim and attempted to rob him before they ran away. College of William and Mary police in the area responded.
Ambler said three of the juveniles have been arrested and charged for assault and attempted robbery, but a fourth remains at large. According to the police report, no weapons were seen during the incident. College police do not have enough information to provide an accurate description.
"Before you heard about this elsewhere, I wanted to be sure our community has accurate information on what occurred," Ambler said in an email to campus. "William & Mary and the Williamsburg are[a] are generally safe communities; this incident last night is an unfortunate reminder that crimes can and do occur."
Ambler encouraged students to contact campus police at 757-221-4596 if they knew anything about Wednesday's incident. She also provided information about campus escort services, manned by the Alpha Pi Omega service fraternity. Campus escort can be reached at 757-221-3293 and runs 9 p.m. to 1 a.m. Sunday through Thursday and 9 p.m. to 2 a.m. Friday and Saturday. These phone numbers are also provided on the back of all students' IDs. For students off- and on-campus, Steer Clear services run Thursdays 10:30 p.m. to 1:30 a.m. and 9:30 p.m. to 2:30 a.m. on Fridays and Saturdays.