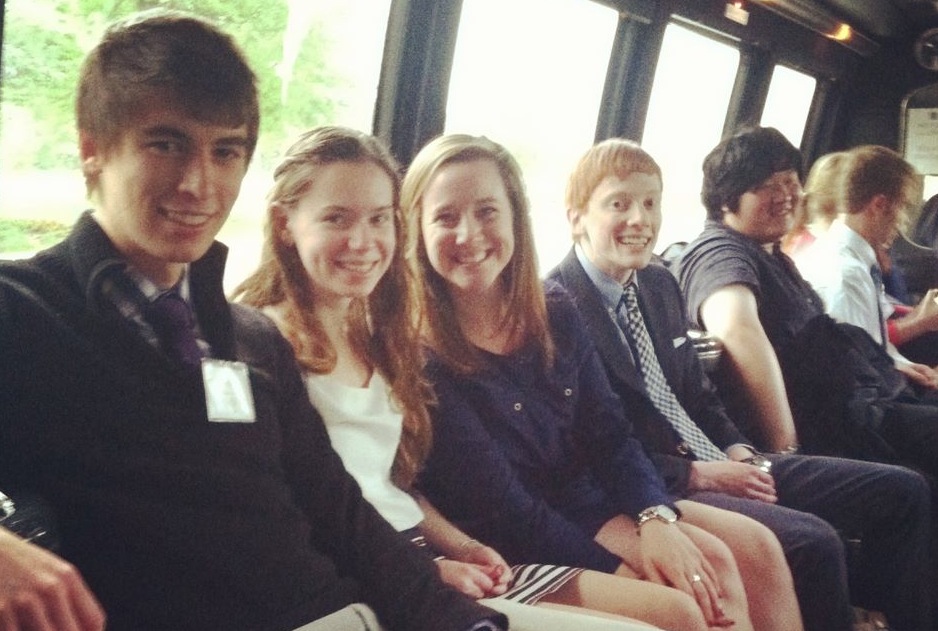 Following its inaugural year, the Sherman and Gloria H. Cohen Career Center will offer its second Arts & Sciences Business Bootcamp program May 12-16 in the Washington, D.C. area.
The program allows undergraduates majoring in arts and sciences to gain insight into the business world through participating in lecture courses and case projects at corporate locations around the city.
"Last year's program went extremely well," Senior Associate Director at the Career Center David Lapinski said. "The feedback from students was incredible."
During the week, 20 selected participants will work with alumni at various corporations, including Google, Booz Allen Hamilton and the Federal Reserve. Lapinski said about 45 alumni were involved last year. He expects the number will remain about the same.
"We always hear from alums that they want to give time and talent back to the College, because they want to give to students what another member of the Tribe maybe gave to them as a student," Lapinski said. "It's a big part of the Tribe community."
Chase Jordan '15, a government major and first year participant, said he found the alumni support valuable in allowing him to connect with professionals.
In addition to meeting with alumni in the business world, Jordan said he gained skills he may not have learned through classes in his major alone.
"Government majors write papers … but we don't get a lot of time in front of a classroom speaking to an audience of 20-25 going through PowerPoint slides, or working in teams, really," Jordan said. "The Business Bootcamp really facilitated all of those skills and I think it really prepared me for [job] interviews come senior year, and just the work world in general."
Following Jordan's experience with Business Bootcamp, he paired up with a fellow participant and two other students to compete in a case competition — Deloitte's Battle of the Beltway — in which the team placed second. Jordan also took second in Navigant's case competition held at the Mason School of Business earlier this year.
Jordan said that he felt his participation in Business Bootcamp prepared him well to participate in various case competitions.
"I went from literally no business background — no case competitions, no case skills — to being able to compete pretty proficiently with business majors, with people who have been doing it for two or three years," he said.
Liz Collins '15, who also participated in last summer's program, said for her the most important takeaway she gained from her experience was how to apply skills from her government courses in finding solutions to business problems.
"Each company involved in the Bootcamp emphasized how they are seeking out arts and sciences majors because we approach problems differently than business majors," Collins said in an email.
Both Collins and Jordan said that while the days were long — participants arrived back at the hotel at night and then continued to work on projects for a few hours before waking up early in the morning — they found the experience rewarding.
Given the positive feedback Lapinksi said he received from students, the program will undergo minimal changes for the 2014 version. This year's Business Bootcamp will cost $700 as opposed to last year's $500, which Lapinski said is because the Career Center had covered extra expenses in the program's pilot year. The money goes toward covering the cost of the hotel stay and most food costs.
Additionally, Lapinski said group leaders are discussing putting on a short primer session before the Bootcamp begins, as well as providing participants with pre-program reading material. He said these efforts could potentially give students a bit more knowledge of the program before the week begins.
Jordan said he would encourage any students interested in the program to apply.
"If you're considering applying, absolutely do it," Jordan said. "There's no way to go through this program and not learn something. I don't know if it's going to be something business, I don't know if it's going to be something about leadership, but you're definitely going to learn something about yourself."
Editor's note: Flat Hat Editor-in-Chief Meredith Ramey participated in Business Boot Camp and Deloitte's Battle of the Beltway with Jordan.