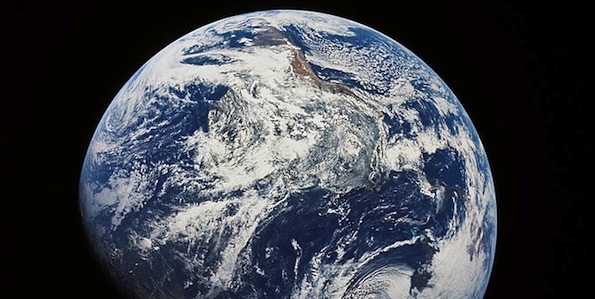 Students gathered to celebrate their home last week. Not the College of William and Mary — but the planet Earth. Various campus organizations held events for Earth Week, which culminated with Earth Day on April 22. Students convened at the Lake Matoaka Amphitheater for an evening of yoga.
Erin Faltermeier '15 is a member of the Student Environmental Action Coalition. She attended the Earth Day yoga session and Saturday's Earth Day Celebration.
"I thought the event on Saturday was really well-organized. It was great to see representation from so many different sustainability-oriented organizations on campus," Faltermeier said. "Yoga at Matoaka Day was just a lot of fun. I had never done yoga outside before. It was a really great way to connect these kind of sustainable exercises to the environment."
Earth Week was an Eco-Ambassadors project. The Eco-Ambassadors are interns chosen by the Committee on Sustainability, which is a faculty and student environmental group. Eco-Ambassadors Aiyana Bodi '16 and Katie Thoma '14 were in charge of planning Earth Week. Bodi and Thoma selected a group of students and worked closely with Sustainability Fellow Patrick Foley to organize the event.
The week's theme was the five senses. Monday's event, "Taste," provided a chef demo with free samples on the Sadler Terrace. Students were given Discover Teas on Tuesday for the "Smell" event. On Wednesday, students had the opportunity to "Touch" the earth and pot their own seedlings. Students gathered at Lake Mataoka on Thursday for the "Sight" event — a screening of Wall-E. The week was capped off with Friday's "Hear" event. In conjunction with Do One Thing Spotlights, students could answer sustainability-related trivia for prizes.
Saturday, working with AMP's Homebrewaroo, the Eco-Ambassadors celebrated Earth Day in the Sunken Garden. SEAC members gave out mugs, the Botany Club sold plants, and local businesses talked about various city recycling efforts.
"I think the Saturday celebration went very well," In-Reach coordinator of SEAC Natatlie Hurd '16 said in an email. "We had more participation from the Williamsburg community than last year, and a great group of bands performed. Next year I would love to see more of the campus come out."
AMP's newest committee, Sustainability and Diversity, sponsored a few Earth Week events. Committee Chair Allie Rosenbluth '15 said the primary objective of the committee is to help students associate sustainability with fun. The committee helped with Movies at Matoaka and the Earth Day Celebration on Saturday. AMP's Homebrew Committee and Publicity Committee were also involved.
Rosenbluth, an environmental science and policy major, said she believes these events are important in bringing attention to sustainability.
"I think engaging students while they're in college is really important, especially in environmental issues, because I think it establishes that it's an important thing to support and it really gets them engaged and involved," Rosenbluth said. "I think it's a good time to really make sure that people see the environment as something that's important for the rest of their lives."
Other events during the week included the distribution of free fair trade coffee, a reusable bottle giveaway and a vegetarian picnic in the Crim Dell.
Faltermeier also sees the importance in celebrating the environment.
"I think it's important to live our lives sustainably everyday, but it's great to have a day or week to remind ourselves about why sustainability is important and the ways we can connect with sustainability in our everyday lives," Faltermeier said.