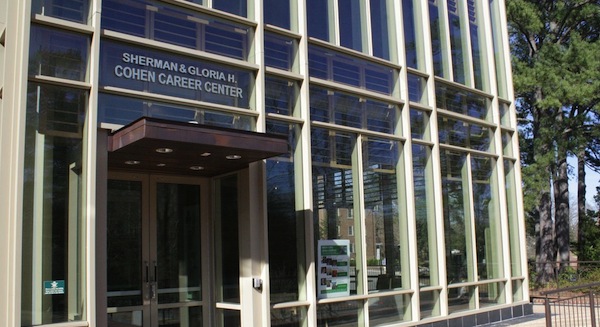 This July, Kathleen Powell will succeed Mary Schilling as the assistant vice president for student affairs and executive director of career development at the College of William and Mary.
Powell has worked in higher education for nearly 30 years. She spent a majority of that time working in career advising and development.
She noted that it is difficult to pick just one aspect of coming to the College that most excites her.
"The [Gloria and Sherman H.] Cohen Career Center staff are professionally practiced and doing very good work," Powell said in an email. "I'm looking forward to bringing my energy and professional practice to an established environment and getting to know the team. … The College of William and Mary has rich traditions, a long history and is truly an amazing place. It's the trifecta for me."
[Powell] currently occupies the post of director of career exploration and development at Denison University. She has served as the director of career centers in Ashland College, Grinnell College, the University of Akron, Marietta College and Knox College.
Student Chase Jordan '15 attended each of the candidates' lectures and question-and-answer sessions.
"She has a thorough understanding of how a liberal arts degree is valuable to the work world," Jordan said in a statement. "Furthermore, I believe her ideas to improve external relations are exactly what the College needs. She has great promise and I can't wait to see how the Career Center improves under her stewardship."
Powell will arrive bearing a message for students: Use the Cohen Career Center early and often.
"Career development is a process that takes place during a student's time in college," Powell said. "I want students to be architects of their education and that includes co-curricular experiences. Take advantage of internships, leadership opportunities, study abroad, community service and map that back to academic goals."
Schilling has worked for the College for 15 years. She expressed confidence that Powell will bring  a new perspective and build on the Cohen Career Center and Student Affairs division's accomplishments.
"I am honored to have been such an integral part of the William & Mary community and to have had the opportunity to make a difference in the lives of students and alumni," Schilling said in an email.
Flat Hat Editor-in-Chief Meredith Ramey contributed to this article.