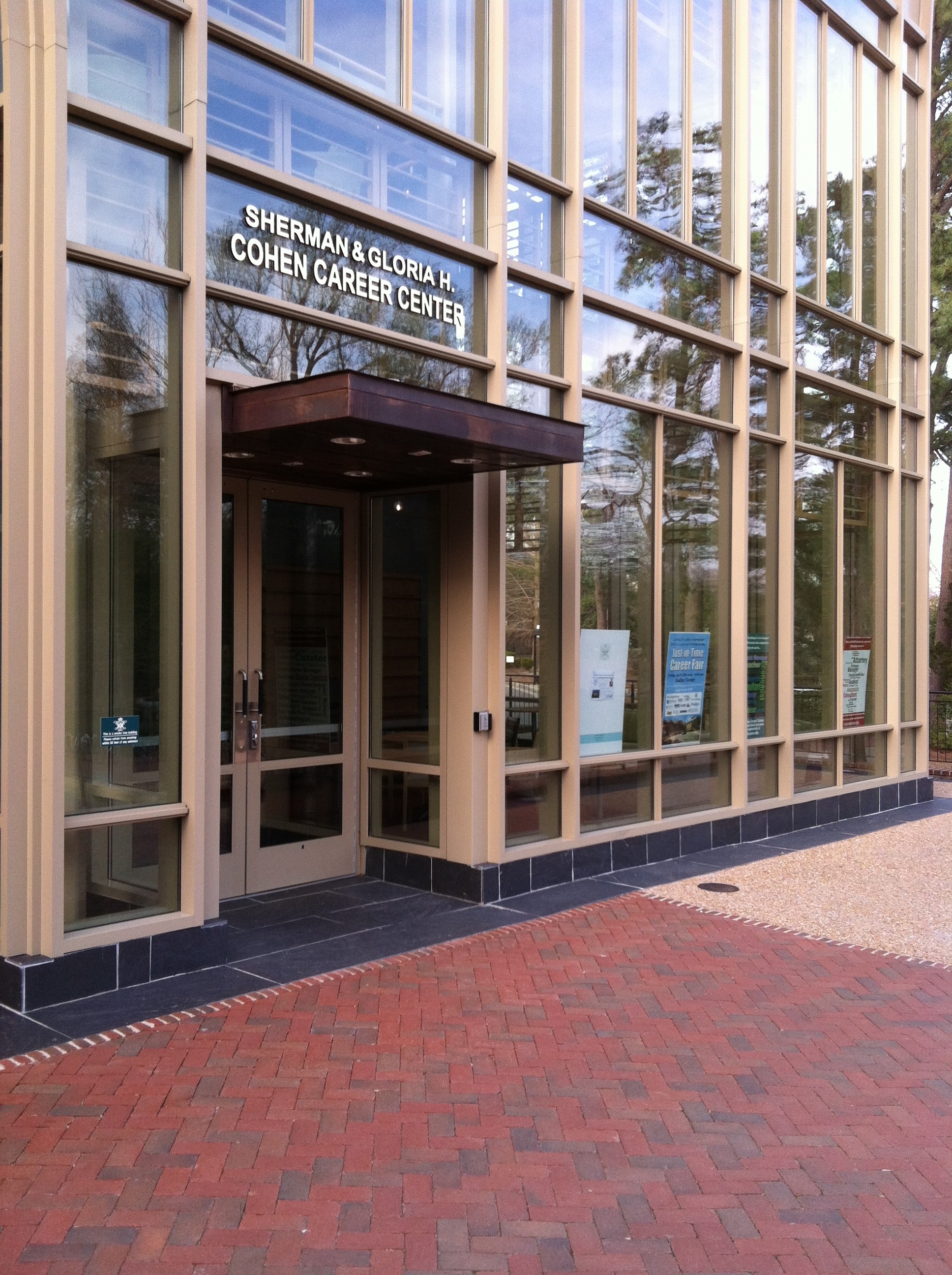 During the Board of Visitors' Committee on Student Affairs meeting, Vice President of Student Affairs Ginger Ambler '88, Ph.D. '06 and retiring Assistant Vice President for Student Affairs and Executive Director of Career Development Mary Schilling presented on efforts of the Sherman and Gloria H. Cohen Career Center.
"We looked at a recent study conducted that asked 318 top employers what traits they look for in students coming out of college. 93 percent said they looked for critical thinking and communication skills, 74 percent said they looked for innovation, and 94 percent said they looked for students coming from a liberal arts background," Ambler said. "Here at the College, we believe that we provide all of those skills."
Shilling talked about how the College is looking to alumni and parents to help students.
"We are trying to get a broad range of support from alumni and parents to get a better understanding of how we can meet the needs of our students," Schilling said.
The Career Center wants to start a grant program to help students fund internship opportunities.
"We are looking to provide grants for those who can't do unpaid internships. We are looking to provide three to four internship grants for those that have a proposed idea and are set up with a company," Schilling said.
Schilling also discussed the senior surveys conducted by the Career Center. The Class of 2012 responses indicated that 59 percent of them participated in an internship before they graduated. For the Class of 2013 responses, 62 percent did an internship. The College is striving to reach 65 percent in the coming year.
"We are working on getting students connected as quickly and as often as we can with employers. We believe that this is critical for the students," Ambler said.
David Lapinski, director of external relations at the Career Center, said another way that the College is looking to prepare students is through outside programs. One program was the Business Bootcamp that was hosted in Washington, D.C., last May.
"Students were immersed with alumni and connected to learn business for their future endeavors to take skills and apply them in the future," Lapinski said.
Two of the 20 students who participated in the program spoke to the committee about their experiences.
"I am a government major, and I did not know what to expect. I wanted applicable skills to go into the working world. I definitely felt that I gained that from my experience in D.C.," Bootcamp participant Chase Jordan '15 said.
Finally, the College is looking to expand its internships for students by creating a career program in China.
"We received a small grant to send students to China and build partnerships with businesses here that need to communicate with companies in China that they work closely with," Lapinski said. "Then students would come back here and work with the companies in the Hampton Roads area."
Ambler emphasized that they want to see students take the skills they have at the College here and be able to apply them to the future.
"We want to refocus career development based on majors and focus it on a cluster where they use the skills they have built here and apply them to their future careers," Ambler said. "We believe that students, regardless of what major they have, can connect with employers in any job field."