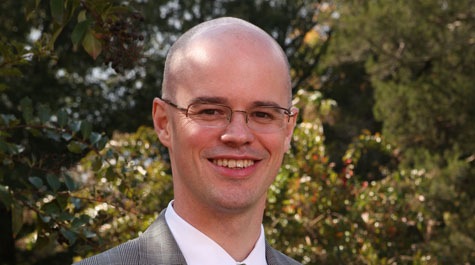 Dean of admission and associate provost for enrollment Henry Broaddus will succeed Jim Golden as vice president for strategic initiatives at the College of William and Mary. He will take over the position Aug. 1.
Golden has served as vice president for strategic initiatives since 2008. He started out at the College in 1999 as director of economic development and corporate affairs, following a successful career in both the military and the business world. College President Taylor Reveley commended Golden for his service and expressed his enthusiasm about Broaddus's appointment.
"As we look to the future, we need another Jim Golden," Reveley said in a press release. "I believe we have one in Henry Broaddus. Henry has been superb at guiding our undergraduate admission and financial aid offices. He is also a respected leader on campus. I am very grateful Henry has agreed to take on these responsibilities."
Broaddus first joined the College in 2001 as senior assistant dean of admission. In his new role, he will  report to the president of the College and will be responsible for the offices of creative services, university relations, economic development, government relations, business innovation and the director of sustainability.
"I am proud of all we have accomplished together in the admission and financial aid offices," Broaddus said in a press release. "It remains unclear which will be harder — leaving that team or following Jim Golden, but I am excited nonetheless about the challenges of this new role. I look forward to working with the talented people in the Office of Strategic Initiatives and to working more closely with President Reveley to ensure a future for William & Mary that befits this great university."
Senior associate dean of admission Tim Wolfe will take on Broaddus's vacated positions until a permanent replacement for Broaddus is found.