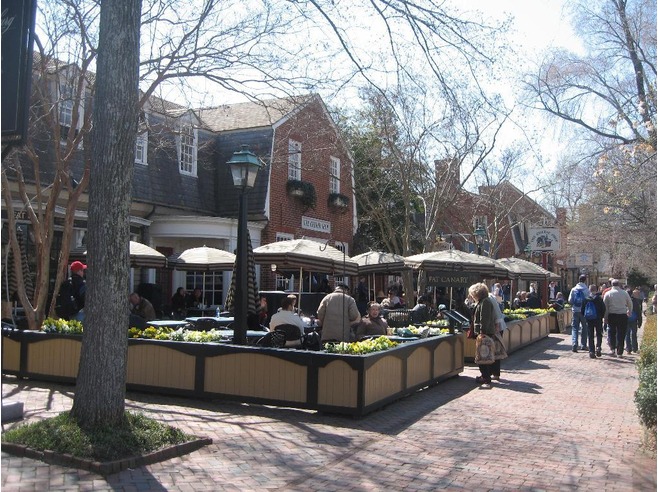 Laugh
Get off campus with friends, grab some beer, and enjoy some raunchy laughs with comedians Al Ducharme and Alli Breen, who'll be performing at the Williamsburg Comedy Club on Sept. 5 and Sept. 6. Ducharme is best known for his roles in Next Stop Wonderland on Miramax and Original Sin on CBS, and is a frequent guest on Comedy.TV. Breen has contributed to programs such as TV Guide Network's Stand Up In Stilletos and AXS's Gotham Live. Tickets are priced at $21.
Eat
Fans of sustainable dining aren't going to want to miss this dinner. Chef David Everett, in collaboration with the Blue Talon Bistro, DoG Street Pub and The Trellis Restaurant, is hosting his fourth annual "farm to table" dinner on Sept. 5 in Merchants Square. Expect a hearty sampling of locally sourced meats, vegetables and beers served in an alfresco environment, complete with lantern-lit tables. Call 757-229-8619 for ticket information.
Perform
Have a knack for creating original prose? Are you a secret wiz at the French horn?  Have a penchant for singing opera in the shower? Show off your talents at Aroma's Open Mic Night on Sep. 4, starting at 7:30 p.m. Even if you don't have anything to show off (but that's probably not true), come and enjoy the talents of both college students and Williamsburg residents. The event is free for all connoisseurs of entertainment.
Shop
Now might be the best time to pick up that shirt or pair of shoes you've been needing in your closet — on Sept. 5, 6 and 7, nearly all stores on Merchants Square will be participating in an end-of-season sidewalk sale to segue between the summer and fall fashions. Expect discounts at up to 75 percent off a variety of spring and summer merchandise through the day-long events.