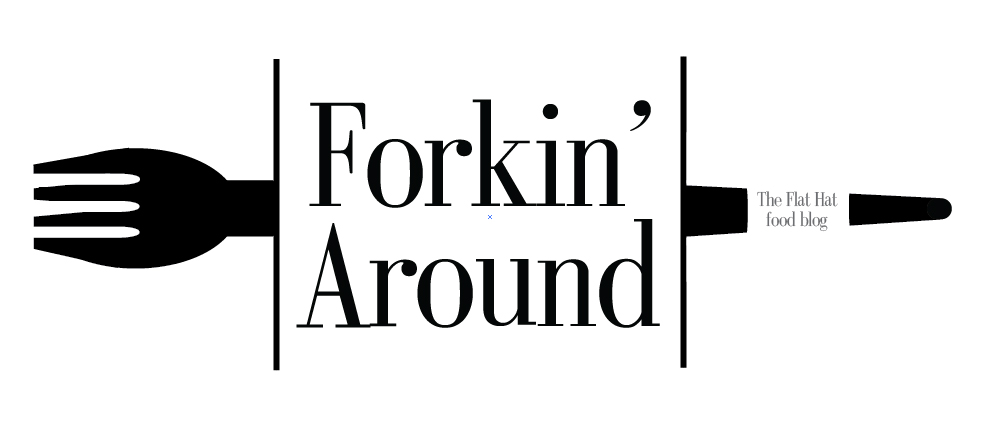 After being abroad for the last two years, I have returned to the College of William and Mary. In the land of haggis and deep fried Mars bars, I embraced the local cuisine and tried not to think about what parts of the sheep were used. On a few occasions, I reminisced about my favorite treats at the College, like Marketplace flatbread and Commons Dining Hall cookies. It's with those memories I excitedly signed up for my meal plan — which is strange, considering I'm a senior. But after two years of cooking for myself, I was ready to have someone else worry about the meal schedule.
 THE SADLER CENTER
I was initially enthused by the College's new dining vendor. I liked the food from freshman year, but I hoped it could still improve. After a few meals in the Sadler Center, I accepted that Sodexo's food quality is the same as Aramark's. And by that, I mean the food is a bit better than my mother's infamous turkey tacos slathered in ketchup and microwaved cheddar cheese.
The meal options, categorized by weird sub-headings such as "Chef's Choice," are mediocre at best. The menus have exciting names and meal descriptions, such as "Ancho Lime Marinated Chicken," but these names are more for show and pomp. While I was unimpressed by the meals, there were a lot of classic entrees that tasted great. The pizza has that "fresh out of the oven" taste. I thought it was a notch just below pizza from The Crust. The pasta with "tomato bits," while labeled strangely, was what it should be: cooked pasta with tomato sauce. The deli selection was expansive with a few more options than I remember. The desserts were plentiful and the chocolate chip cookies were gooey and delicious. The cereal selection was good and the drink machines work most of the time. I haven't woken up for the Sadler Center's breakfast yet, but when I do, I promise to provide a full account of my impressions.
I never expected brilliance from the Sadler Center, considering the company is feeding thousands of students. I did hope I would enjoy my meal rather than be satisfied. This food adventure was acceptable, but not enjoyable.
THE COMMONS DINING HALL
After a week of living on Old Campus and refusing to venture south, I finally visited the Commons. Once I maneuvered past the groups of freshmen, I found a spot and began to peruse the options. I was impressed by the bounty of fresh food options now available — there was a great stack of fresh fruit in the front of the building and a multitude of smaller containers throughout the food stands. During freshman year, I used to pillage the Commons for bananas and oranges. The added stacks and variety will make my fruit acquisition much easier. Ironically, the former dessert stand has now been taken over by an expanded salad and vegetarian table. I sampled the variety of salads, from pico de gallo to curried vegetable salad. I enjoyed the various vegetarian side options, which I made into a gigantic salad. My food experiment turned out to be delicious.
I had hoped for better entrées, but the Commons' options were just as mediocre as the Sadler Center's. I assume Sodexo believed we are meant to survive off of "SPP" — sandwiches, pastas and pizzas. The SPP selection was nice but not inspiring, effectively identical to the Sadler Center's. The dessert selection was smaller than before but the quality was the same. After my final lap around the Commons, I realized it was essentially the same as it was freshman year.
 AROMAS IN MEWS
There's only one reason I'm at Earl Gregg Swem Library on the first day of classes: Aromas' coffee. It's my favorite institution in Williamsburg. I missed its amazing baked goods, delicious scramblers and awesome (and affordable) dinner entrees. It was even the first place I visited when I returned to the College last Wednesday. I was desperate for brunch after a night out and could only fantasize about a delicious Aromas scone. All these reasons, coupled by my caffeine addiction, explained why I was at Swem at 10 a.m. on the first day of classes. I walked through the doors, entered the line, and ordered my favorite sugar-filled latte. After a five-minute wait, my coffee was ready. I took that first sip and was reminded of all the reasons I missed Aromas: It was magnificent.
After my second and third visit, I was surprised by the seemingly limited food options. I assumed the food options would be like the original Aromas on Prince George Street, but alas, not so. Also, I thought the Aromas staff struggled for the first couple of days trying to complete orders and find space in their small barista station. But, after having visited the "mini-Aromas" over five times, I can tell they are improving. The staff is managing the constant flow of students as well as adding more food options. Today, I tried their homemade parfait — it was delicious. I can safely say Aromas in Swem is all that it should be: a delicious blend of ground coffee, warmed pastries and friendly service.