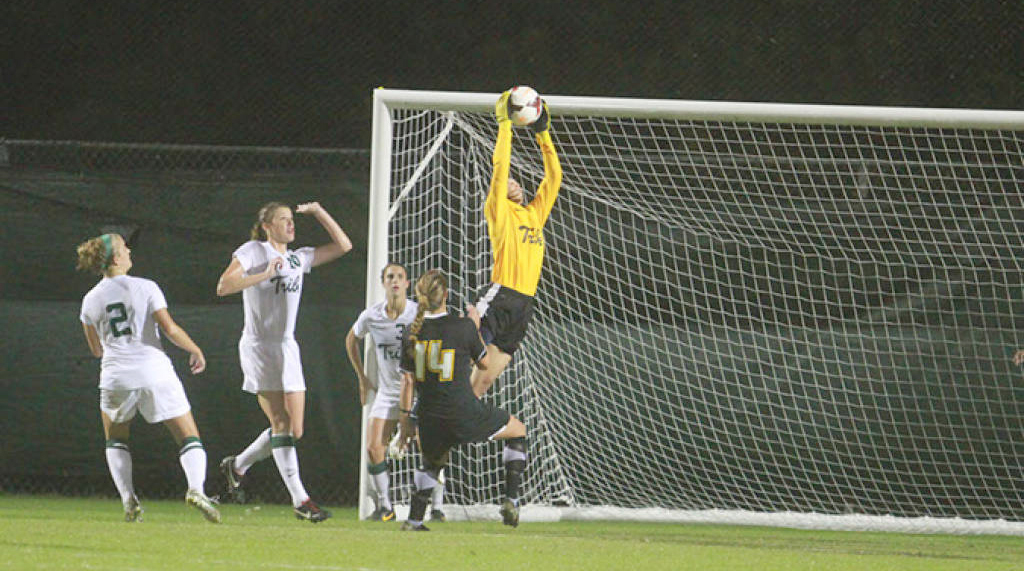 William and Mary was on its way to a win in its home opener Thursday night as it entered the 84th minute of the match with a 2-2. However, La Salle University turned the tables with a 3-1 run in the last seven minutes of regulation and the Tribe settled for a 3-3 draw in overtime.
The Tribe (1-1-1) out-shot the Explorers 22-16, getting 11 shots on goal. Sophomore midfielder Haley Kavanaugh scored in the 45th minute and freshman forward Sami Grasso added a goal in the 60th minute to propel the Tribe to a commanding 2-0 lead. The College held that advantage until the game's final act, when La Salle's offense abruptly sprang to life. La Salle's Jessika Kagan spoiled the shutout for junior goalkeeper Caroline Casey with a strike, and the Explorers' Kristin Haugstad tied the game, 2-2, with a shocking goal in the 88th minute.
The Tribe appeared to recover from La Salle's scoring onslaught, as senior forward Emory Camper
gave the College a 3-2 advantage just 14 seconds later, seeming to seal the victory. However, the College's defense failed once again, as La Salle's Kelsey Haycook took a pass from Gabriella Carbone and tied the game, 3-3, with just two minutes remaining. The game continued for 20 minutes of overtime, but neither squad could  break the stalemate and the game ended in a draw.
The Tribe returns to action this Sunday, when it takes on North Carolina State. The game will start at 2 p.m.