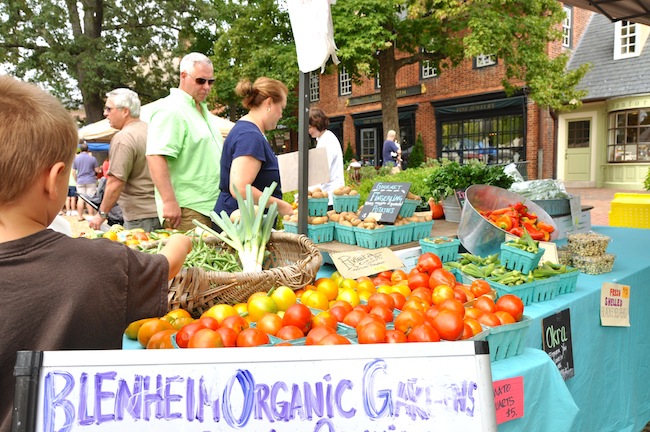 Every Saturday morning, Mickey Whalen packs up a little part of her garden shop, sets up a table in the hot sun, and shows off her collection of plants, succulent gardens and bonsai trees to people passing by, enticing students and families alike with the beautiful plants, bulbs and decorations on display.
Whalen works at Gifts of Nature, one of the many stores which set up shop at the Williamsburg Farmer's Market to be a part of the community and simultaneously market their businesses.
"Gifts of Nature is my family's company," Whalen said. "It is one of the original vendors that started coming about 12 or 13 years ago when the farmer's market first started."
Mixed amongst Williamsburg natives are tourists, students, joggers and seemingly hundreds of dogs. Whether it's for pies, seafood, soap or fresh vegetables that they come to see, there is always large variety — typically 40 or more — of vendors that showcase their products on any given Saturday.
"There is a wonderful assortment of vendors, and the market is not heavy in any area," Nell Bartlett of Rockahock Farm said. "There is a nice mix as well as quite a few unusual things that you wouldn't find in many other places."
What makes the Market unique from many others in the area is that it features exclusively locally grown, locally produced, and locally sold items.
All items, food and art are grown or created in Williamsburg-James City County and then sold back to the community. Not only does this format help the economy, but it provides many different and unique options for patrons.
"The mission of the Williamsburg Farmers Market is to create a sense of community while encouraging local purchases direct from farmers," Market Manager Tracy Herner said. "When consumers buy directly from the farmer, they support the local economy and help farmers keep more of the food dollar, making it more profitable to be a farmer and therefore keeping farmers farming."
The farmer's market, in many ways, is an ambassador program for Williamsburg. When students, tourists and families walk down Duke of Gloucester Street to see the vendors, they're able to share their experiences and and recommend that more people come.
Because of the customers,  vendors such as Tracey Winslow of Simply Southern Pies bring many types of baked goods to the market year after year.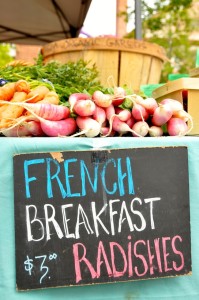 "We make all of our pies fresh from scratch and try to bring a variety," Winslow said. "We keep coming back because of the people. We really enjoy making people happy with pie. Our motto is 'pie fixes everything' and we live by that."
Many of the vendors also offer discounts for College of William and Mary students, who are becoming an increasingly large presence in the market.
Certain vendors offer tax-free purchases and others offer a discount of a dollar or two off the purchase in order to make things more cost-effective for students on a budget, as well as to incentivize them to continue coming around.
"I think it's important the students know about and visit the market because it's a chance to learn where their food comes from and to connect with the community," Herner said. "Hopefully, a visit to the market inspires them to eat healthier and ask questions about their food."
Sophomores Abby Barnes '17, Bridget Thompson '17 and Erin Gunderson '17 have been coming to the market since their freshman year, and enjoy the vibes, the blueberry lemon bread, the flowers and spending time together in Colonial Williamsburg.
"We visited the market a few times last year, so now it is just something that we like to do together," Barnes said. "It's a beautiful day outside and a nice way to spend a Saturday."
Thomson seconded the idea.
"The market creates a sense of togetherness," she said. "It is an old fashioned idea because it creates a time to see people you know in a different setting and enjoy the day instead of rushing around." The vendors, not unlike Herner, love working at the market and enjoy their jobs, and patrons, immensely.
"The market contributes to the community as it is a meeting place and it has all the fresh vegetables and anything you can think to shop for right here," Whalen said. "It is a wonderful thing on a Saturday morning to take a break and enjoy seeing people, dogs, children, and each other. I love the mix of people that come here every weekend."