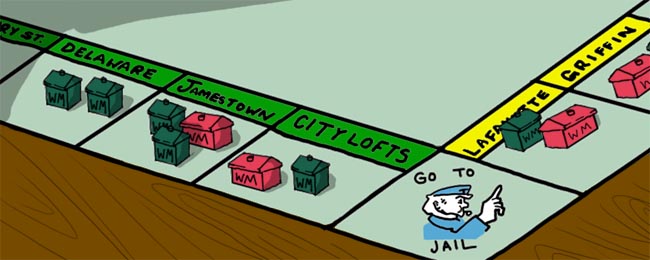 In a major victory for students and landlords, the Williamsburg City Council unanimously approved City Lofts' request to increase its occupancy limit. A former Quality Inn and Suites, City Lofts will now be able to house an additional 92 students.
This is a good first step to providing more student housing; other off-campus apartment complexes should make similar requests, which the City Council should strongly consider. The result would only benefit the Williamsburg community and foster greater trust between students and residents.
City Lofts may not be the only apartment complex that could increase its occupancy limit. Residences like Griffin Arms Apartments and King and Queens Apartments could determine if their physical capacities are significantly higher than their occupancy limits. If such discrepancies were discovered, the establishments could make the same type of request as City Lofts.
Increasing occupancy would benefit landlords, students and local businesses. When more students can live together, the rent per student decreases.
Additionally, with more students living off campus, the waiting list for on-campus housing will be shorter. It also gives the College the opportunity to take residence halls offline and improve them throughout the year. Thus, campus life would improve in both the short and the long term.
Last year, establishments complained about a loss in revenue that they attributed to the new required meal plan for students living on-campus. If a student has a required meal plan, he or she is likely to purchase an Aromas coffee from the new Mews location with non-taxable Dining Dollars.
In contrast, an off-campus student with a smaller meal plan, or often no meal plan, would opt to purchase a taxable coffee from Aromas' Prince George Street location. When students frequent local businesses, what they pay in sales taxes helps fund the city government.
On another note, students trust Williamsburg — its bus system, its roads, its hospitals and its public officials. Yet, many Williamsburg residents deeply distrust students, which the city's housing laws reflect. (The city originally enacted the three-person rule to prevent women from operating brothels inside their homes.) But expanding off-campus housing could change this mentality among Williamsburg residents.
More students living off campus could breed trust between students and residents by engendering mutual respect. Students would be grateful to the city for giving them more and cheaper housing options.
With that freedom, they would have a greater respect for the city and its residents and they would demonstrate that respect through their behavior. Students and Williamsburg residents would reciprocate this respect and eventually build trust.
Granted, this will be a long process, but it starts with the realization that increasing occupancy for off-campus housing would improve the lives of Williamsburg residents and the College's students. Hopefully, other apartment complexes near the College will follow City Lofts' example and the City Council will seriously considers their proposals.