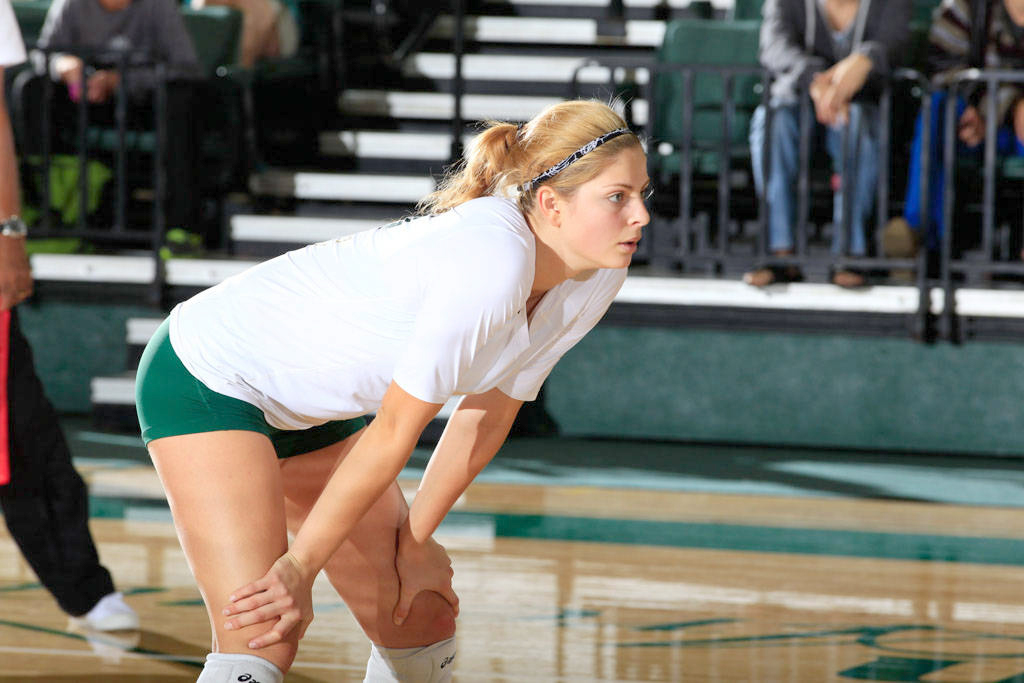 William and Mary (4-10) failed yet again to hit its stride, dropping their seventh straight loss to VCU (6-7) Tuesday night in Kaplan Arena. VCU won the match by a set score of 3-0, marking the third straight loss in which Tribe volleyball has not won a set. The College's last set victory was Sept. 19 against Howard and the Tribe's last win was Sept. 6 in a 3-1 victory over Lehigh.
The Rams dominated throughout the match, winning the first set 25-16 without giving up a single lead change or even tie score to the Tribe. The College kept errors down for the most part, but VCU still claimed the category with a 4-5 advantage in the first set.
The second set was much closer, as the score knotted up on five different occasions. Early on, the match was highly competitive; however, the Tribe was only able to take the lead once, which was not enough to stave off a 25-15 defeat. At one point, the College only trailed 8-9, but the Rams' 9-1 run killed any momentum the Tribe had hoped to build. As in the previous set, VCU held the advantage for errors, committing only six as compared to the College's nine.
VCU finished the final set as it had started, jumping to a 4-0 lead on the Tribe. The Rams never looked back as the team cruised to a final set victory of 25-10 including an 11-0 run right in the middle of the set. However, the College showed grit with the game well beyond reach, as the Tribe notched three straight points to close the deficit while VCU sat poised at the edge of victory with 23 points.  In the end, the Rams stopped the Tribe's comeback effort with two points to close the game.
The Rams' senior middle blocker and junior outside hitter each racked up 11 kills for VCU, as the College was unable to match the two players' dominant performances. Both junior outside hitter Mallory Brickerd and freshman outside hitter Maddie Sanford played well, garnering four kills apiece for the Tribe. Brickerd also added a team-high 29 attempts. Another bright spot in an otherwise dismal matchup, junior outside hitter Dessi Koleva recorded 24 attempts.
Up next for the Tribe is Colonial Athletic Association conference opponent and in-state rival James Madison University (8-5) at home in Kaplan Arena. The Tribe will look to get back on track for the season; however, the Dukes are riding a three-game winning streak entering the match. Start time is set at 7 p.m. on Friday night.