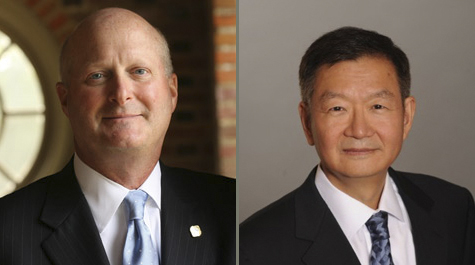 Michael Tang '76 has given the College of William and Mary a $1 million commitment to create a new professorship in the Department of Economics.
The Tang Professorship will go to an accomplished faculty member, awarding him or her a salary supplement as well as research or teaching support.
"We're extremely grateful for Michael's gift," College President Taylor Reveley said in a press release. "This kind of support is vital for the university to keep recruiting and retaining splendid faculty members. The Tang Professorship will greatly assist our efforts to do this in economics."
The professorship is the fourth endowed position in the department, which is comprised of 20 people.
Tang said that he wanted to establish the professorship in part to allow professors to work closely with their students, as several of Tang's instructors did during his own undergraduate career.
Department of Economics Chair David Feldman expressed the group's gratitude for Tang's gift.
"My colleagues and I are enormously appreciative of Michael's gift, which meets a real need in our department," Feldman said in a press release. "Putting a high-quality faculty together with our excellent students is the William & Mary brand, and we hope his generosity will inspire others to pick up the torch of faculty support."
Tang and his daughter, Michelle Tang '13, both earned degrees in economics from the College. Tang has served on the College's Board of Visitors, the College of William and Mary Foundation Board, and the William & Mary Business School Foundation.