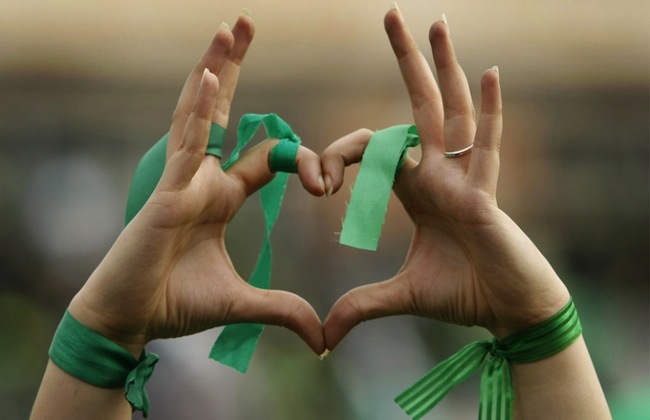 Kristina Ripley '15 traces her medical withdrawal from the College of William and Mary in the spring of 2014 back to three key events.
The first occurred the morning after the last day of classes in the fall 2013 semester. She was going through a breakup and had a history of self-harm and depression. The night of Blowout, she drank herself to sleep, and the next day she began to think about suicide.
"I wake up. My room's a mess. I'm still a little bit tipsy. And I'm thinking there's a handle of rum in front of me and I was like, you know, I'm just going to drink myself back to sleep," Ripley said. "But I didn't want to wake up. Because I didn't want to wake up and still be in that same place. I didn't want to wake up and feel this pain and still feel empty."
When she noticed a bottle of aspirin sitting near the alcohol, she faced a conflict: She didn't want to die, but she felt like she had to.
Ripley didn't take the aspirin. She texted some friends who called the campus police, she went to the Emergency Room, and then she was sent home. Her exams were deferred, as were her plans to take her life. Over winter break, the latter resurfaced and she found herself in a parking lot with a bottle of sleeping pills. Again, with the intervention of a friend, she didn't take them. That was the second event.
Back at the College in January, Ripley had to deal with the exams that had been postponed. When she handed in a paper and was immediately told it was too short and to redo it, the sense of failure was overwhelming, leading to the third and final event.
"I was going to actually give validity to my thoughts and go through with it," Ripley said. "So I got some more over the counter sleeping pills and I took six in the middle of Swem."
Again, she texted a few friends and, on the condition that they promised not to call the police, told them where she was. She later went to the Dean of Students Office, then the Counseling Center, and was told she would have to take a medical leave of absence from the College.
Ripley told her story Thursday night in the Commonwealth Auditorium as part of the Never Alone­ Suicide Awareness and Risk Reduction event for Mental Health Awareness Week. The week, which featured events relating to different aspects of mental health Monday through Saturday, was sponsored by the Student Assembly, HOPE, Active Minds and NAMI.
Ripley contacted vice president of HOPE's mental health branch Rachel Boykin '15 last summer about speaking at Mental Health Awareness Week. While Boykin said she was excited when Ripley approached her, the night of the event nerves began to take over.
"To be honest, I was very nervous to see how students would respond and receive a woman personally talking about her mental health issues involving suicide attempts or just suicide ideations, and how she was able to address it and how William and Mary helped her," Boykin said. "It was awesome how she got that message across."
The speaker who preceded Ripley that night was someone Boykin knew and had previously reached out to. Shirley Ramsey is a representative from the American Foundation for Suicide Prevention and a survivor of suicide loss.
When she was young, her mother died by suicide. Later, she found out that her maternal grandmother had died the same way. When she was in her 20s, her uncle — her mother's brother — died by suicide, and in 2010, so did Ramsey's teenage son.
"Died by suicide" is not unintentional phrasing — Ramsey stressed its use as opposed to the more active "committed suicide" as a way to lift away some of the stigma.
"You'll notice that I will say 'die by suicide.' One of the things that the American Foundation for Suicide Prevention stresses is that we not use the word 'commit' because we're trying to reduce stigma," Ramsey said. "And 'commit,' [that's] like to commit a crime or commit a murder — commit suicide."
She cited Center for Disease Control and Prevention statistics from 2011, in which there were 39,518 reported suicides, making suicide the 10th leading cause of death nationwide that year.
"That's the same as having a major plane crash every other day for a year," she said.
Narrowing down the demographic, Ramsey said there were 141 reported suicides among Virginian youth — ages 10-24 — in the same year. Up to 90 percent of youth who die by suicide also have untreated mental illness.
She named several risk factors for suicide — family history, childhood trauma, and exposure to suicide and social isolation, among others — but was equally emphatic about debunking myths about who dies by suicide and why.
"A lot of times in the news when someone dies by suicide or there's a mass murder, the media would say, 'What was the motive?' And that makes me angry, because it was mental illness," Ramsey said. "There's not always a motive involved."
She said that depression is more than sadness and that it's not something a person can just "get over." Ripley spoke to that as well in the context of her own experience.
"Depression is not sadness," she said. "Sadness is an active feeling. You can do something with sadness: You can cry, you can talk to someone. You want to do something when you're sad. Depression is nothing. It's like someone took an ice cream scoop to your insides and there's just nothing in there. You can't think. You can't feel. You can't move, in my case — I was nearly comatose. You just sit there."
In Ripley's case, intensive outpatient counseling was enough to prepare her to return to the College this semester. She doesn't feel completely healed, however, and said she never would.
"I'm in a continual process and I'm always going to have to turn my mind and heart to being safe, even when I don't want to be," she said.
However, she did stress her availability as a resource for anyone struggling with similar issues.
"I wanted to come up and talk as a student, and as a name and a face that people will associate with mental health," Ripley said. "I have no problem being the poster child. I would rather myself be the poster child than have someone that you never can understand, and I think that I'd rather people come up to me randomly and have them tell me what is going on than not, because I know what it's like to be in that pain. … This is not my story anymore, it's yours, which is weird to say. I'm the main character, but in telling my story it's no longer my own proprietary thing. This is your information and a story to do with it what you want."