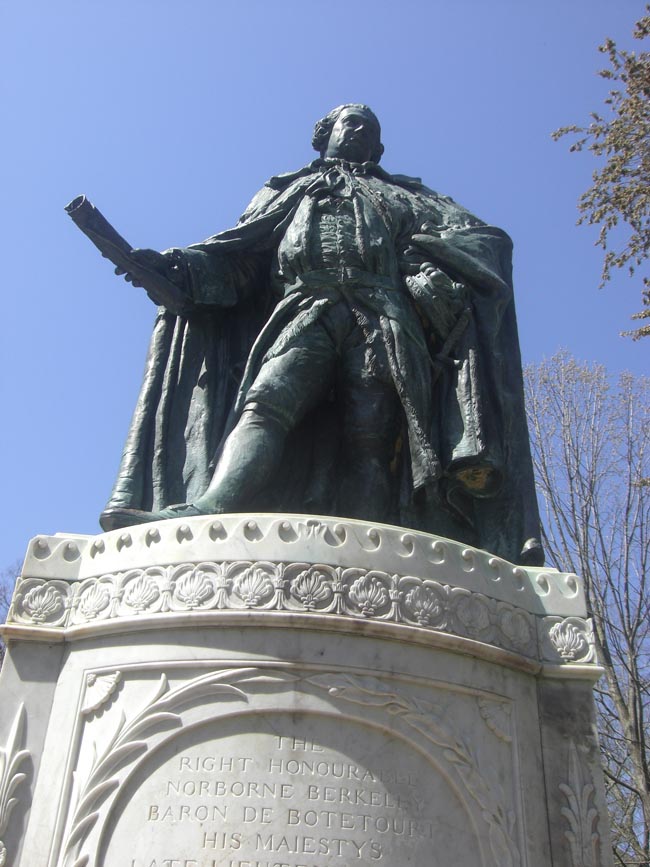 The College of William Mary prides itself on its rich colonial and antebellum history. Looking to fill a glaring hole in that collective history, Professors Edwin Pease and Jody Allen Ph.D. '09 created the course "Memorializing Enslaved of William and Mary" to educate students on the role of African Americans at the College, with the long term goal of developing a memorial. While ambitious, the course will not only benefit the students taking it, but it will also improve the College's understanding of itself.
A class, rather than a club or student organization, is an effective way to plan the memorial. It ensures relative structure and a devoted group of students who will not abandon the project due to boredom or busy schedules. As most of the students will likely be history majors, they will already have the research skills necessary to build a more comprehensive picture of African American experiences at the College.
The course will also give students the opportunity to gain valuable experience and academic credit while giving back to the community.
The College needs more classes that reflect the project-based nature of the modern workplace; students who contribute to the memorial may graduate long before its completion, but through their contributions they will learn how to develop long-term projects — to pass on their work to others, knowing that the final project may differ wildly from their original conceptions. But their work will contribute to a richer understanding of African Americans' role at the College and benefit a community deeply invested in its history.
The College's projection of its history sorely lacks an African American viewpoint. Students may pride themselves on their knowledge of James Blair, Thomas Jefferson and Lord Botetourt, whose statues have endured for years, but few know just how essential slaves were to the College: They constructed academic buildings and provided much of the College's income by cultivating tobacco on a nearby plantation. Yet those are no statues or memorials here. It would seem to the average student or tourist that the College never had slaves at all.
The memorial would force all who visit and attend the College to reckon with its abysmal treatment of African Americans in the past — as slaves and as underpaid workers — as well as its stubborn refusal to integrate.
Planning and constructing this memorial will be a long and arduous process, and that is a good thing. It will allow many years of students to provide new ideas, find new sources, and consult with experts. We hope that "Memorializing Enslaved of William and Mary" will encourage the Black Caucus and black Greek organizations to participate, as well as the broader College community — and bring us closer to a more complete understanding of our history and of ourselves.