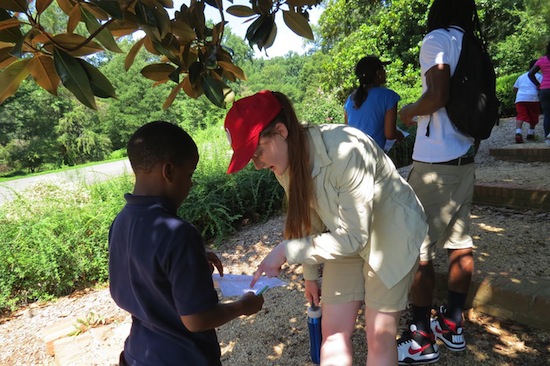 Every student at the College of William and Mary knows what it's like to balance a busy schedule during the school year. Dominique Rowinski '17, on the contrary, knows what a busy summer feels like after participating in the USDA World Food Prize Fellowship this summer.
The Fellowship, officially named the USDA Wallace-Carver Fellowship, is a collaboration between the USDA and the non-profit organization The World Food Prize. 33 fellows were offered the chance to work at USDA centers and offices across the United States. Rowinski worked at the White House Office of Faith-based and Neighborhood Partnerships.
Rowinski said she first got involved with the World Food Prize in high school, after attending their Global Youth Institute, a three-day event that connects high school students with Nobel and World Food Prize Laureates. The event sparked her interest in food security.
In fact, Rowinski's high school involvement with the World Food Prize was what led to her participation in the Wallace-Carver Fellowship.
"They essentially look after you, so I was … eligible for this program," Rowinski said.
Rowinski's interest in food security continued when she came to the College.
"My mom grew up on a farm, so I had exposure to agriculture as a young kid," Rowinski said. "But not as much as people here who come from more rural areas or kids who grew up on a farm. So I found it very surprising that I liked agriculture."
The summer before her freshman year, Rowinski interned at the National Arboretum in Washington, D.C to explore her interest in plant science.
Her fellowship this year came through an internship offer from Norah Deluhrey, an undersecretary at The Faith-based and Neighborhood Partnerships. Rowinski interned there two days a week for six weeks, and was able to take advantage of many of the opportunities offered.
"I got to meet leaders who worked for the UN, the USDA and the state department," Rowinski said.
Her major tasks included helping to carry out various initiatives that The Faith-based and Neighborhood Partnerships worked to implement in local communities. She also assisted in planning the annual Iftar dinner, hosted by President Obama to celebrate the end of Islamic fasting during the month of Ramadan.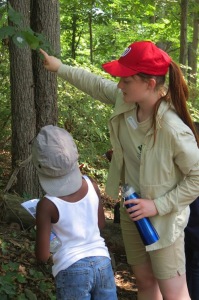 Helping to organize the Iftar was one of Rowinski's favorite aspects of her internship.
"It was essentially a cultural experience, and I got a chance to learn more and meet people and make new connections," Rowinksi said.
Other aspects of her internship that Rowinski enjoyed were daily conference calls where members of The Faith-based and Neighborhood Partnerships, as well as members of other USDA and government departments, discussed what initiatives to focus on. Rowniski said her boss would follow up these calls by asking her and her fellow intern their thoughts.
"She cared what we thought and what we would do if we were in her shoes," Rowinski said. "I felt like I was really able to think at this internship, have a good relationship with my boss, and … learn."
Rowinski said the conference calls allowed her to learn more about the everyday issues with which the government is concerned.
"What was really cool was our work was directly related to the headlines of the day," Rowinski said.
Compared to her internship the previous summer, Rowinski said being a Wallace-Carver fellow gave her a more hands-on opportunity to learn how the government helps communities. Her program revolved around deciding the best ways to introduce and integrate White House initiatives at the local level.
"I felt part of a broader picture," Rowinski said. "I was able to see the real-world implications of what I was doing at my desk."
Rowinksi said that her internship allowed her to see how many different leaders and roles are required in the government just to have an effect on small-scale communities.
"The relevance of my internship is it's one more step in taking what the President says, what he wants to do, and connecting it to you and your neighborhood at the local level," Rowinski said. "So I was just one of the steps in between."
Although her internship was focused more on the community level, Rowinski, an intended international relations major, said that she is interested in international development on a global level.
Rowinski said she has found several classes at the College that have allowed her to learn more about international relations and food security. She credits associate professor of international relations Michael Tierney as a particular source of encouragement.
In regards to future plans, Rowinski said she likes to remain open-minded.
"I really don't know what's going to come my way," Rowinski said. "But I would like to go into international development."
Rowinski said that her internship has provided her with the motivation to make a difference as she continues to explore her interests.