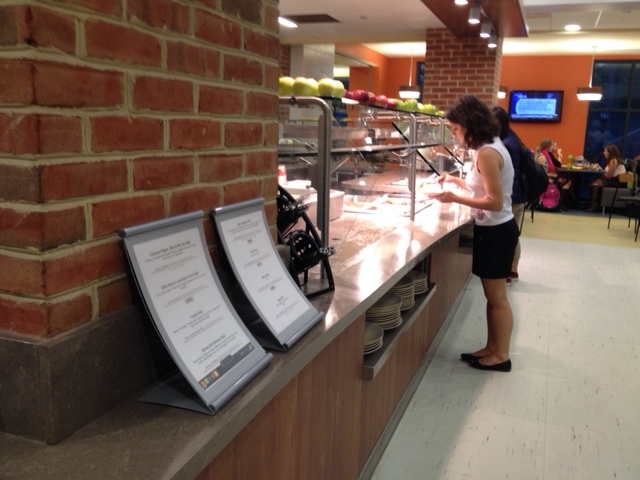 Sodexo USA, the food provider that started at the College of William and Mary this year, has brought many changes to campus dining, including upcoming plans for a taco truck and a portable barbeque stand.
However, one change that Sodexo implemented did not leave the confines of the dining hall. The food provider brought with it a program called Sodexo Menu Graphics, a system that produces food labels. The labels include information such as recipes, ingredients and nutrition facts.
These labels are generated and printed in the dining services' offices in Sadler and mark every food in the dining hall. Students with allergies or special dietary needs rely on these labels, which are marked "V" for vegan, "VG" for vegetarian and "GF" for gluten free.
The labels are important for students who frequent the vegetarian and vegan sections of the dining halls. During the first couple weeks of the year, Sarah Horan '18 got sick from rice that she did not know contained dairy in the vegan area of Sadler. However, she has continued to visit the section and has not encountered any labeling issues since.
"I'm allergic to gluten and dairy, so I have to be careful," Horan said. "There [are] a good amount of options [in the vegan area]. My favorite part is the kale."
Sodexo's Resident District Manager Jeff McClure said he is aware that the transition process has been somewhat difficult. McClure, who leads concept development for the dining services on campus, said he has been working closely with the other managers and chefs to make improvements like labeling the food more clearly.
"In the beginning, we had some challenges with the vegetarian and vegan areas," McClure said. "We've been doing a much better job the past three weeks to have managers make sure the items are labeled. We want to make it the best program. We'll learn from our mistakes. Our focus is getting better every day."
McClure said that feedback regarding the vegan area has improved over the past few weeks. He met with and received feedback from a student-led animal rights group, which consisted primarily of vegans. He said he is also pleased that students who are not vegan or vegetarian use the stations.
"They used to make special dishes, like veggie pasta and stir-fry, but now they put out beans and rice, and that gets pretty old. They just put out 100 baked potatoes and call it a day" — Kelsey Trouton '16 
Audrey Gordon '18, a member of the College's cross country team, is neither a vegetarian nor a vegan. While Gordon said that, as a runner, she wishes there were more red meat options, she regularly visits the vegan area in Sadler and enjoys the variety the vegan area offers.
"I really like [the vegan area]," Gordon said. "I'm a healthy eater. I like serving myself."
Some students have not noticed a difference between last year's dining experience and this year's. Kelsey Trouton '16 is a vegetarianand said she is disappointed with the options available to her, as she was last year. Although she said she believes the labeling system is clearer, she misses the special dishes that were prepared in the vegan area of the Sadler Center.
"They used to make special dishes, like veggie pasta and stir-fry, but now they put out beans and rice, and that gets pretty old," Trouton said. "They just put out 100 baked potatoes and call it a day."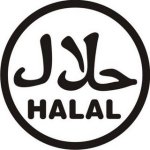 Vegans and vegetarians are not the only students who adhere to dietary restrictions. Certain students follow dietary requirements for religious reasons. Mashtura Hasan '16 eats halal meat, which is prepared according to Muslim procedure. For this reason, Hasan is a vegetarian when she is on campus. She eats meat only when she is at home, and sometimes brings prepared meat back with her to eat at school. At the dining halls, she is wary of labeled food.
"You always have to be suspicious," Hasan said. "A lot of times I prefer Sadler because of the vegan area, so I feel they have more choices. This year, they've been better [at labeling]."
McClure said that Sodexo plans to bring more changes to campus dining. He said some of dining services' future projects include plans for smoothies, clearer labels for desserts, vegan breakfast offerings and a plan to use the television screens in the dining halls to show what Sodexo is doing. He also plans to continue meeting with student groups to garner feedback for making changes.
"To me, it's about working together with students to bring about the best program. It's critical to have that relationship," McClure said. "Students are paying customers and we have to take care of them."