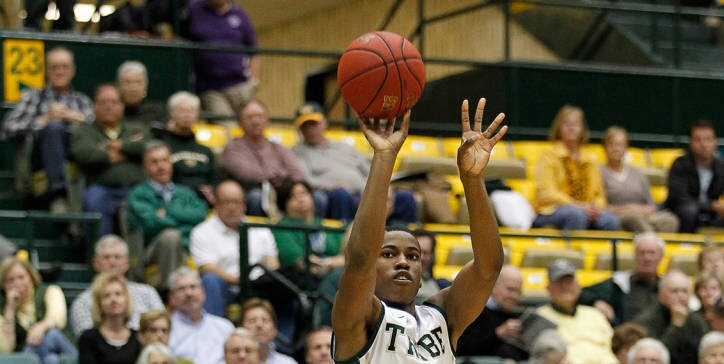 After a predictable opening day loss at Florida, William and Mary has taken all four of its recent matchups, showing serious potential in the process. Tuesday night, the Tribe (4-1) pushed off its Thanksgiving Break plans just long enough to humble Western Illinois (1-3), 83-49.
The first five minutes of the game were close, until the Tribe turned the contest into a one-sided scrimmage in front of the Kaplan Arena crowd. The College orchestrated a 36-6 run to finish the half.
Head coach Tony Shaver proudly pointed to his team's defense, rebounding and offensive balance as keys to the decisive score.
"Well, I'm certainly pleased as a coach," Shaver said. "I think our guys were really impressive tonight, and in certain stages of that game really put on a clinic on both ends of the floor. I've said since last year we have a really good chance of being good defensively, and we're really proving that right now."
Two games after his career-high 18-points against Bluefield College, sophomore guard Daniel Dixon scored 14 against the Fightin' Leathernecks, all of which came in the first half. Dixon shot 4 of 5 from beyond the arc, and limited Western Illinois' best scorer, guard Daniel Covington, to just one point in the first half. Dixon played sparingly in the second. Shaver later emphasized Dixon's importance to the team.
"I've said this face-to-face with Daniel, and I really believe it," Shaver said. "This team will go as far as Daniel takes us. He doesn't have to be our leading scorer, but he's that important to this team in so many areas."
Every active player on the College's roster saw time on the court during the second half Tuesday. Junior forward Terry Tarpey chipped in a season-high 14 points in addition to five rebounds and three assists. Tarpey's performance included two three-pointers, a rare sight from a pass-first player.
"It doesn't surprise me," Shaver said. "It may surprise people who saw him play last year, but Terry's worked very hard on his shot. It opens up the floor for everyone. Terry's a good offensive player."
The Tribe's emphatic early season win may be especially encouraging to fans given that the team beat Western Illinois on the road last season by a much-more competitive margin of 78-67.
The College hosts Southern Conference opponent Wofford (4-1) Saturday, looking for a fifth-straight win. The Tribe narrowly defeated the Terriers last season, 63-60, on the road. Tip-off is set for 4:30 p.m.
WILLIAM AND MARY 83 WESTERN ILLINOIS 49
Western Illinois- 15   34   (49)
William and Mary- 48   35   (83)
Western Illinois (1-3) statistical leaders
 Covington- 13 points (4 of 11 FG, 3 of 5 3-point), six rebounds, assist
 Miklusak- 10 points (3 of 8 FG, 2 of 6 3-point), three rebounds, 2 of 2 FT
William and Mary (4-1) statistical leaders
 Thornton- 19 points (7 of 11 FG, 3 of 6 3-point), three rebounds, steal
 Tarpey- 14 points (6 of 9 FG, 2 of 5 3-point), five rebounds, two blocks 
 Dixon- 14 points (5 of 9 FG, 4 of 5 3-point), six rebounds, two assists
 Prewitt- 13 points (5 of 9 FG), four rebounds, three steals