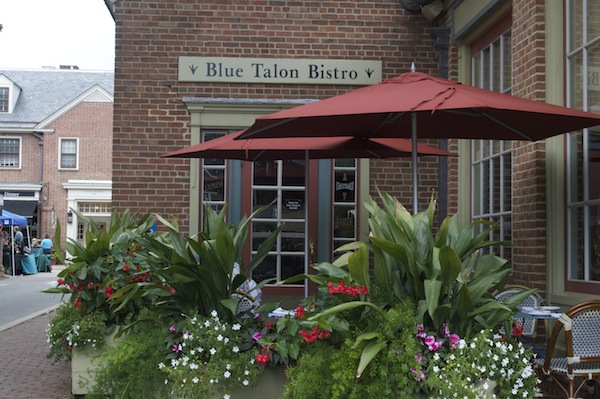 The Blue Talon takes the title for "Best Expensive Eats," also known as "Best Place To Bring Your Parents When You Want a Free Meal." However, there are more affordable meal options at the Blue Talon for those times when you can't drag your parents' wallets to dinner with you. If you still desire a white tablecloth experience complete with flattering lighting and tiny water glasses, do not despair; it can certainly be had for less than $15.
In an effort to save students from dining hall slumps, every Thursday the Blue Talon offers an $11 special entrée for students. In addition, students receive free entrees on their birthdays — that's the time to go for the seared duck breast or gratin of lump crab. The restaurant also offers free hot chocolate to the first 100 students who come in when it snows.
While the $30 sous vide sirloin is not within every student's price range, there are many affordable options on the menu. Some students choose to go for the side of mac and cheese instead of the full entree. Others indulge in the less pricey lunch menu (such as a grilled asparagus salad or a croque madame), where the prices are half of the dinner entrees.
Those who choose to go all out and order the priciest entrees are rarely disappointed. The Blue Talon's rich comfort food is always filling (or can be easily stretched into two meals), and the hints of French cuisine differentiate the menu from all other restaurants in Williamsburg — not your typical pancake house options, to say the least.
The desserts are also not to be overlooked. Students consistently rave about the chocolate mousse, in addition to brownies about the size of your head.
The Blue Talon is definitely worth the splurge, but if you don't have the deep pockets for it, you can easily still have an enjoyable dining experience. High quality ingredients and indulgent touches justify the higher prices.
To view all winners of Best of the 'Burg, click here.