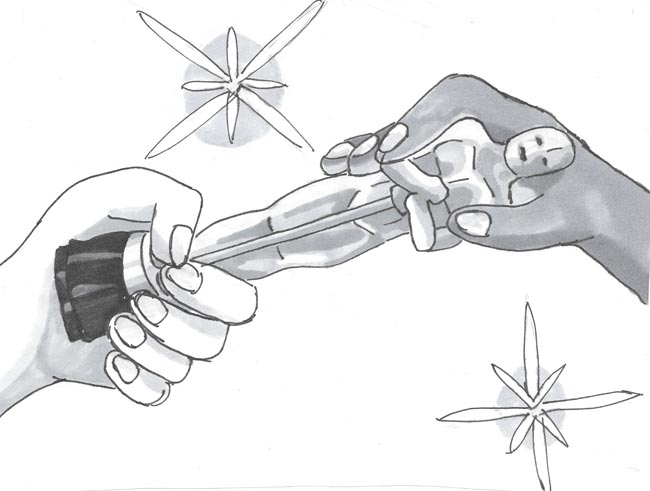 Fifteen: the number of times an African-American person has won an Oscar for acting. Only 15 since the Academy Awards first began in 1929.
Some argue that there are just fewer black actors than white actors, but why is this the case? Some would argue that it is because black people make up a smaller percentage of the population, but this logic is faulty.
According to the 2010 census, approximately 12.6 percent of the United States population identifies as African-American. Fifteen out of 332 Academy Award winners in acting categories comes out to 4.5 percent of Oscars for acting going to black winners. This large disparity is out of line with the country's population.
Many people would argue that this wide gap stems from years of Jim Crow laws and institutionalized segregation that lies in the past. After all, of the 100 acting Oscars awarded since 1990, 11 have gone to black actors. This means 11 percent of acting Oscars in the past 25 years have gone to black actors, which is indeed closer to national demographics.
Why, then, the outrage about "Selma?"
When the Oscar nominations were released, Twitter erupted in outrage over the lack of nominees of color. Tweets such as "#OscarsSoWhite because 12 Years A Slave winning last year satiated our white guilt for at least 5 years," called into question how a predominantly white Academy could make nominations truly representative of the movies' quality, or if its nominations and winner selections have any semblance of fairness.
Indeed, the Academy is 94 percent white and only 6 percent persons of color, according to the Los Angeles Times. This is not remotely representative of the demographics of United States citizens or of moviegoers. Even though "Selma" did receive a nomination for Best Picture, it is important to remember that a voting body like this could not produce nominations lacking intrinsic pro-white bias.
The College of William and Mary is about 7.4 percent African-American. This small percentage means we need to make an effort to be unlike the Academy. Those of us in the majority need to ensure that the voices of persons of color are recognized as valid. The College is an accepting and diverse place, but we need to remember to take action to assure that everyone's voices can be heard.
It is difficult for the voices of persons of color to be heard in a predominantly white Hollywood, so when a quality mainstream movie written, directed and acted in by African-Americans comes along, it is important to take note. The Academy is past due on making an effort to become more representative of the people who watch the movies it nominates, and at the College, we must recognize the accomplishments of a diverse student body.
Email Emily Chaumont at emchaumont@email.wm.edu.