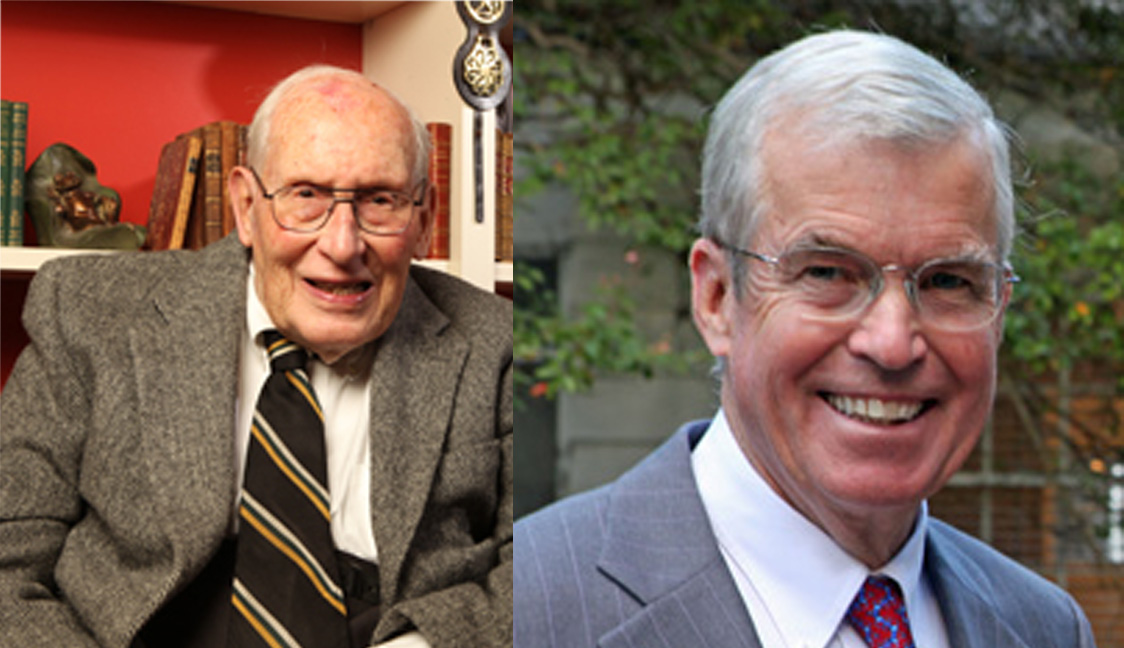 Charter Day will mark the 322nd anniversary of the founding of the College of William and Mary. Many prominent alumni and figures from the College's recent history will be attending, including former Secretary of Defense and Chancellor of the College Robert Gates '65, former President of the College Thomas A. Graves Jr., and other important figures in the field of academia. The speaker at this year's event will be one of the foremost and unknown benefactors of the College, venture capitalist James B. Murray, J.D. '74 L.L.D. '00.
Since his graduation from the College's Marshall-Wythe School of Law in 1974, Murray has pursued a successful business career as a partner in various venture capital firms, served as director of multiple portfolio companies and founded more than 24 technology companies. He has also maintained a close relationship with the College.
As a supporter of the College, Murray has raised money and worked to improve the College's academic quality. He served as Rector of the College from 1994 to 1996, and raised over $500 million dollars from 2000 to 2007. He was the founder of the Murray Scholars Program, now known as the 1693 Scholars.
College President Taylor Reveley praised Murray's numerous accomplishments and dedication to his alma mater.
"Jim Murray's professional success is rivaled only by his service to William & Mary. He has excelled as a venture capitalist, philanthropist, and leader," Reveley said in a press release. "In countless ways, Jim has contributed time, creativity and resources to W&M."
Reveley made the decision to choose Murray in conjunction with the Rector and others on campus. In previous years, Charter Day speakers have included Gov. Terry McAuliffe, D-Va. and former Republican House Leader Eric Cantor J.D.'88. Reveley discussed his hopes for Charter Day and other events at the ceremony.
"I do hope students will come and listen to Jim's speech. If they do, they'll get to hear from someone who truly cares about their university," Reveley said in an email. "His passion is infectious. Jim has been tireless in his devotion to his alma mater. It's also important to remember that the main ceremony is more than one speaker. We will be honoring our very best faculty and students with Thomas Jefferson awards and the Monroe Prize."
Other people being honored at this year's ceremony include students Will Bergan '15 and Marge Lobeck '15, who will receive the Jefferson Prize in Natural Philosophy and the Monroe Prize in Civic Leadership, respectively.
The Jefferson Prize recognizes a student who has excelled in the maths and sciences. Bergan is a math and physics double major and has conducted research in physics since his freshman year.
Lobeck, who has helped people around the world through community service projects, said receiving the Monroe Prize is as an honor.
"It was kind of surreal I'd say," she said. "I feel like I apply for a lot of these awards and then it's just like okay, nope. It was exciting, I really didn't know what to say, except for thank you, because I felt so honored."
Heein Choi '17 will serve as the Charter Day student speaker. Choi, a member of the Asian American Student Initiative Executive Board and the creator of a program to teach North Korean refugees English, discussed the honor of being this year's speaker, a relatively new tradition starting in 2012.
"It's amazing. It's a tremendous honor," Choi said. "I've been looking at some of the past speakers and they've done amazing things as well. I'm not sure about this, but I believe that I'm the first Asian-American Speaker, so I'm really excited about that, just to leave a legacy here at William and Mary."
This year's Charter Day ceremony will begin Feb. 6 at 4 P.M. at William and Mary Hall. It will be free and open to the public.