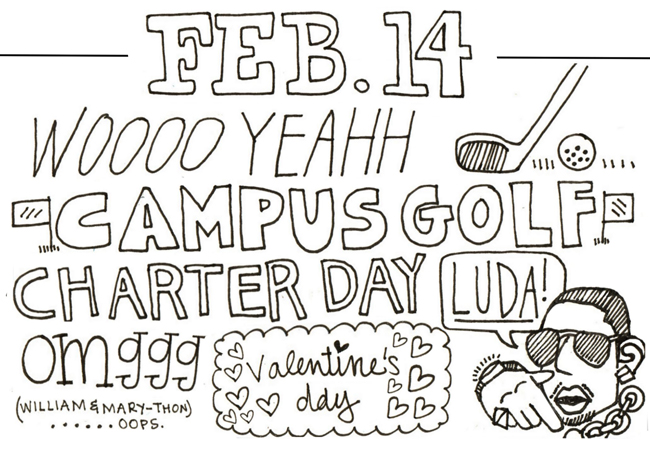 TribeTHON, a philanthropic event for Children's Miracle Network Hospitals, will dance its way to the College of William and Mary on Valentine's Day. Modeled on the massively successful Penn State THON event, TribeTHON seeks to bring together the College's student body and the Williamsburg community in the fight against childhood cancer. We look forward to seeing how it will fare during its first year.
TribeTHON's organizers have done an impressive job in approaching the College community, attending meetings for nearly every club and organization on campus and reaching beyond the Greek community. They have recruited student a capella and performance groups for the event. TribeTHON has raised over $5,200 of their $10,000 goal, although only 84 students are currently signed up to participate. Undoubtedly, more will register and donate, but it will be a difficult first year given that students are generally unfamiliar with THON.
That said, TribeTHON's outreach to the broader Williamsburg community will likely attract more people. Families affected by childhood cancer and those who benefit from Children's Miracle Network Hospitals will attend and speak to students about their experiences. Hopefully, the personal stories will add a face to the statistics, which could encourage more donations.
In the future TribeTHON could reach out in other ways, inviting local middle school and high school students to form teams and even perform for the event. As TribeTHON expands, student employees could promote it at local businesses, encouraging owners to do the same.
As wonderful as TribeTHON will likely be, it will have to compete in a month packed with established College events — Charter Day (Feb. 6), Campus Golf (late February) and the Valentine's Day Tribe basketball game, which could pull quite an audience since the home game last Saturday saw over 5,000 attendees, many of whom were students. Students may also want to reserve their time and funds for later in the semester. Additionally, midterm week proceeds Valentine's Day weekend, so many students may choose studying over spending 10 hours at a dance marathon.
We understand that THON is normally held in February, but if it could attract more students during a different month, its organizers should take exception. Perhaps students could begin their fundraising  efforts in the spring and hold THON between fall break and Thanksgiving, when there are no major events. Its scheduling should set it apart from other philanthropic or administration-sponsored events.
Given its scope and ambition, we expect a good deal of trial and error before TribeTHON achieves a level of participation comparable to that of Penn State's. But that is still a worthy goal — and one with the potential to change lives.
Meredith Ramey recused herself from this editorial to remain unbiased in her reporting.