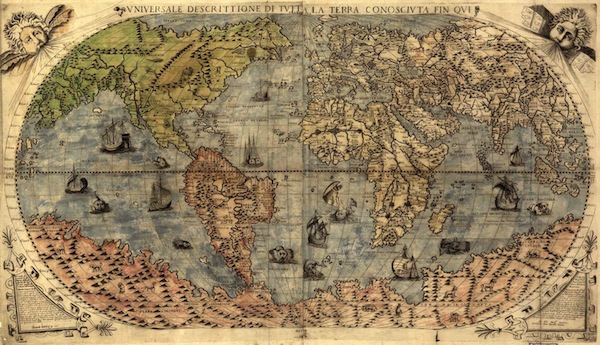 According to the Reves Center, 45 percent of undergraduate students at the College of William and Mary study abroad. This is a higher percentage of students than at any other public university in the United States. However, while most students who participate in study abroad programs will only spend a few weeks of the summer or one semester in another country, some students choose to spend multiple semesters away from the College.
In order to study Russian and Chinese, Rachel Faith '15 has spent time in Russia, China and Kyrgyzstan.
"Learning a language is much easier and progresses much faster when you are immersed in a native-speaking environment, even if you are only there for a brief period of time," Faith said in an email. "Spending more time abroad leads to greater linguistic improvement … I wanted to maximize the effect my time abroad could have on my studies."
Immersing oneself in a foreign language also results in a deep cultural immersion. Students who study abroad see this as a rewarding consequence of studying abroad.
"Language gains aside, feeling like you're going home when you're actually heading to a foreign country is one of the most amazing sensations ever," said Faith in an email. "It's amazing to think that I was able to make a place for myself in these countries."
Because cultural immersion and adapting to a new country can be difficult at first, many students are grateful for the fact that most classes taken during study abroad programs are "pass/fail" and less academically rigorous than classes at the College. However, some students go abroad specifically to do research.
"I was able to use my time abroad to do research [combining] two things I love: fitness and Spanish," Rory Siegel '15, a kinesiology and Hispanic studies double major, said.
Siegel spent the summers of 2012 and 2014, as well as the spring semester of 2014, in Spain. When he was required to do a research project on a topic in Spanish culture his first summer in Spain, he chose to examine the differences between Spanish and American health habits.
Usually, universities abroad are not in "college towns," but in cities where average citizens live and work alongside students going to class.
On another of his trips to Spain, Siegel participated in an interdisciplinary research project about the physiological benefits of the Camino de Santiago pilgrimage.
"When I was abroad, I was able to do research projects and also learn about everyday life and culture in Spain. I got to do a volunteering class where I taught kids with disabilities how to swim," Siegel said. "I wasn't just focused on fun or just focused on academics. I got to do both and have experiences I couldn't have at home."
Nicole Fitchett '15 has studied in both Spain and Norway. She has had a lifelong interest in linguistics and foreign language, so she had always planned to study abroad in college.
"It was right for me and what I wanted," she said. "I would definitely say don't be afraid to study abroad, but you have to remember that life does go on without you, and the longer you spend outside of William and Mary, the harder it is to integrate back in."
Many schools overseas are situated directly in their cities and not on a campus, as most American universities are. Usually, universities abroad are not in "college towns," but in cities where average citizens live and work alongside students going to class.
"Since we have these campuses in America, you kind of spend four years in a bubble, spending time primarily with fellow students your own age. In Spain and Norway, you lived in the city with people of all ages and all backgrounds," Fitchett said. "You had a life and you did things, and you also went to class, which helps prepare you for the real world when you're not going to live at your job."
Studying abroad is not the same as the quintessential American four-year college experience, but it does provide a kind of preparation that is not available to students remaining at a domestic institution for all four years.
"You face more 'real life' things when you're abroad. Especially for my research projects, I had to talk to all different kinds of people, some who spoke English, many who spoke Spanish, but even some who spoke French or Italian, which I don't speak," Siegel said. "I had professors there in case I needed somebody to lean back on, but I really had to make my own path."
"You become more comfortable meeting new people because you always have to keep putting yourself out there."
Elena Rosenblum '15 spent a semester in Bangkok and participated in summer programs in Brussels, Prague and Exeter. She is confident that studying abroad extensively has improved her confidence in new situations and made her more independent.
"You become more comfortable meeting new people because you always have to keep putting yourself out there. [Studying abroad] gave me so much more confidence in what I could do," Rosenblum said.
Studying abroad provides students with access to very different cultures, ideas and viewpoints than they are used to interacting with.
Jonathon Hsu '15 has studied in China, South Africa and the United Kingdom in order to try new things and take classes he would not otherwise be able to take.
"I don't have any regrets," Hsu said. "I learned a lot about myself and my own identity. A person's identity is somewhat crafted by the environment they live in, but there is a through-line that stays the same no matter where you go. Spending a long time abroad is a really good way to discover this through-line and learn about who you are."