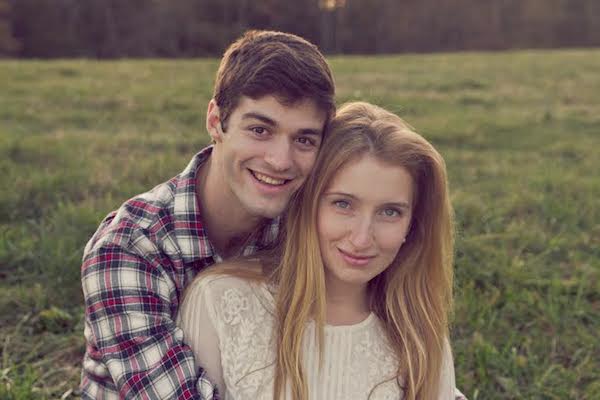 He heard of her before he met her — it was during middle school, and she was "absolutely infamous."
They didn't meet, however, until a shared 10th grade class. At that point, he didn't like her.
"She held up the class, and I wanted to get my learning in," he said.
By the next year, they were working on group projects together, and by senior year, they were dating.
Fast-forward to a different senior year — this time at the College of William and Mary — and Robert Torrence '15 and Jocelyn Terry '15 are still together. In fact, they're getting married this summer.
Long before Torrence and Terry made their engagement official, the two knew that they were committed to staying together. Although both currently attend the College, Torrence spent his freshman year at Vassar College, while Terry attended Virginia Tech.
"We talked every day — constantly," Terry said. "We didn't go in thinking, 'If we stay together…' We just knew we would, so that made it a lot easier."
Torrence also emphasized the importance of commitment in long-distance relationships.
"If you go in … just to try this out, long distance is too hard for that mentality," he said.
The two discussed marriage for years, but it wasn't until their junior year that Torrence and Terry got engaged.
After a year of monthly visits and constant Skype calls, Torrence and Terry both decided to transfer to the College for their sophomore year.
"We're so much happier together that it just made sense to be in the same place," Terry said. "[The College] is a perfect fit for both of us, so it worked out."
One of Torrence's favorite memories from the two's relationship spans the course of a year at the College. At random points throughout the year, Terry told Torrence to close his eyes and open his mouth, at which point she would give him a snack.
"She was basically conditioning me to put something gross in my mouth, and she got me to eat a whole leaf," Torrence said. "That doesn't sound like a good memory, but I think it's amazing. It was a good prank … it's the little things that are much more fun after a long time, like unexpected hilarity."
The two discussed marriage for years, but it wasn't until their junior year that Torrence and Terry got engaged. It was May 20, and they were on a walk around a lake.
"And then I just got on one knee," Torrence said.
So far, the couple has received an overwhelmingly positive response to their engagement.
"The main thing I hear is, 'If I heard about strangers doing this I would say it's too young, but knowing you two, I think it's perfect,'" Torrence said.
Torrence and Terry plan on wedding this summer, after which point they'll move to an as-of-yet-undetermined location.
Terry is going to veterinary school, while Torrence plans to either go to graduate school for mathematics or get a job — possibly as a teacher.
"If you want to [stay together] for grad. school or employment, it's a lot easier to do so if you're married than if you're like, 'Oh, I want to live in the same city as my girlfriend,'" Torrence said. "It's a lot less valid. I think we've been together for a long enough time that we deserve to be considered valid from strangers."